Fledgling Business
David and Sara deal with the less glamorous side of owning a business.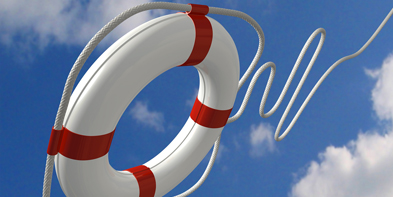 ---
Little sleep, not much free time, lots of cleaning and a significant amount of sacrifice. As I expected, starting a business is similar to having a baby, but it wasn't until my good friends from London arrived with their nearly 3-month-old son (only days younger than our bar AlteArte in Altea, Spain) that the resemblances really struck me. Sure, they are having to physically adjust to a different schedule, but beyond that they are having to learn how to communicate with each other in an entirely different way and that's what struck me most and got me thinking about how their situation so closely parallels ours.

When you have a baby you can't disappear for a while to cool down. You can't because your responsibility lies in the entity that you've created. The same goes with AlteArte. As soon as someone walks in the door they deserve the best of us. They should receive smiles and feel surrounded by positive energy.

So when David and I have had just a bit too much of each other or get in each others way when we're both working within the tight constraints behind the bar we can't just walk out or outright tackle the issue head-on. We can't because our responsibilities lie in providing a quality experience for the customers. Consequently, we've been forced to change our style of communication. We've had to learn to get to the bottom of things and put the disagreement to rest quicker. We've been challenged to stay calm, keep an even-toned voice and talk things through because the most harmful thing that we can do is to show it to our customers.

The same goes with each of us on a personal level. Having a rough day? Didn't sleep well? Have 1,000 things on your mind? Suffering from the heat and humidity as your body tries to adjust? Feel hurt by a customer who makes a joke about your limited Spanish? We may be dealing with a variety of issues, but it's not the customer's fault—well, not always. So as soon as someone walks in the door, the attention goes to them because they deserve nothing less than our best. Eventually, the day ends, you get caught up in sleep, the tasks feel a bit less overwhelming, the clouds roll in and cool things down, and you make peace with the customer who initially seemed like a jerk but now brings fresh mint for your mojitos.

As we pour our energy in to nurturing and growing our fledgling business, we are being rewarded with the fruits of our labor and AlteArte is beginning to evolve and flourish. The customers comment on the special feeling they get when they walk through the door and they return again and again. People are now approaching us about showcasing their talent or having special events at AlteArte, and AlteArte is finding its place in Altea's community and is gradually taking on an identity of its own.

Having a baby requires sacrifice. Starting a business requires the same. A baby is best raised in a positive, supportive environment. A business is the same. Learning how to remove our egos and ourselves is essential when starting a family; and the same couldn't be truer for a business.

Sara Wilson is currently working as a freelance writer and lives in Torrevieja, Spain with her husband. She has kept a record of her adventures living abroad which you can find here or on her blog: http://sarawilson.wordpress.com. Contact her directly at wilson.sara@gmail.com.


---
---
---
Leave a Comment