Planning for a Blissful Financial Future
Money is not a card game. Show one another the hand you were dealt and use these quick tips to lay it all out.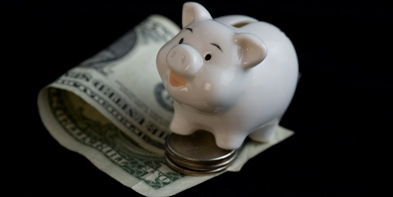 ---
"
Schedule a meeting with a financial advisor to discuss buying life insurance policies to protect each other should anything happen to either person."
After a couple has tied the knot the excitement of a new life begins—and in case money wasn't discussed during the courtship of your relationship, it's a must now to start preparing for a secure financial future together. While in the infancy of your marriage I suggest you sit down to develop a financial strategy that will help secure the long blissful financial road ahead.

With proper planning, couples can ensure that their finances add value to their marriage, rather than detract. Ideally, couples should work toward financial stability to help their wealth grow along with their love over time.

The following 11 tips will help each spouse see eye-to-eye financially while you build a successful marriage and financial future together.



1.

Have an open discussion regarding your philosophies on money and saving matters—they may be very different. For example, priority to save for retirement versus spending on current day-to-day needs.



2.

Together, review each other's credit reports and monthly income statements.



3.

If you don't already, discuss who will handle the day-to-day financial decisions like paying bills, budgeting and saving for future goals, i.e., children's college education, a home and retirement.



4.

Create a detailed, written financial strategy—if not on your own then perhaps with the help of a financial professional—who may be able to assist you with all of the financial matters that may impact your lives.



5.

Decide whether you will have joint bank account(s), and other mingling of monies.



6.

Choose medical benefits policies.



7.

Complete or update wills, healthcare proxies, powers of attorney and living wills.



8.

Schedule a meeting with a financial advisor to discuss buying life insurance policies to protect each other should anything happen to either person.



9.

Review the beneficiaries on any retirement, saving accounts and life insurance policies.



10.

If you are considering having children, discuss the financial aspects of raising them.



11.

Discuss your thoughts/concerns/feelings about caring for each other's family members in the event of illness, etc.

For additional information about how to begin building a stable financial future, visit www.lifeadvice.com and select Life Transitions and Finances to review online resources for securing one's financial well-being, including two free guides on "Investing And Money Management Basics" and "Building Financial Freedom."

Lori Epstein, JD, vice president, Advanced Markets, MetLife is responsible for Advanced Markets for the MetLife and NEF field force. Epstein and her group provide sophisticated estate, business, and retirement planning case design assistance and support for planning for families with special needs dependents, to the top tier of producers and the firms in the MetLife Enterprise.


---
---
---
Leave a Comment