Are Social Networks Really Ruining Marriage?
Trust in your marriage is bigger than any social network's grip…here's why.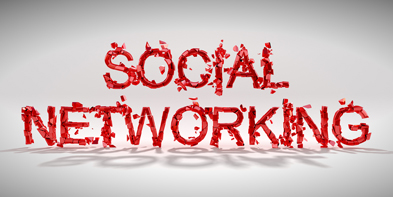 ---
A New Jersey minister recently ordered all married senior staff at his church off the social networking site, Facebook, because of all of the problems it was causing with their marriages*. One church member in the article contended that if a person won't share their password with their spouse then it's a problem.

The idea was that if a person was withholding passwords it was because there's something to hide, but there are many people who find forced password-sharing an invasion of independence and privacy (regardless of marital status).

Social networking does pose problems. It may open up temptations, which otherwise may have not been so easily accessible without having a profile. In the case of the New Jersey congregation, they found the majority of issues arose from ex-flames surfacing and reconnecting with them on an inappropriate level. Also, men and women no longer need to make the effort to retrieve contact information after meeting an attractive stranger out at a social event since they can easily connect through a "harmless" Facebook friend request, thus opening the door to further communication.

It may seem like an easy and uncomplicated solution is to ask your spouse to delete their account, but this brings up a whole different underlying issue; if your spouse can be swayed from your marriage, this will be the case with or without the internet. Social networking sites can and will sometimes strengthen the temptations and make them more readily available, but again, "considering" a change of scenery is the bottom line red flag here.

No one wants to be the victim of a spouse who leads a double-life, but you can't spend your life living in fear and distrust—it's just not worth it. It's not only a negative way to live, but will ultimately take a toll on you and your marriage.

I'm a big believer that there isn't anything you do that you don't eventually get caught, so unless there are major red flags (i.e., he or she spending excessive time on the internet, leaving the room regularly to make phone calls, etc.) then it's not worth the constant worry. Try focusing instead on the positives in the marriage. Picking at the relationship is often a precursor to things falling apart, and if the other person is not doing anything wrong it can be even more destructive.

Regardless of whether you believe sites like Facebook are destructive to marriage, the more important question is how much you trust your partner. A healthy marriage is nearly impossible without the bedrock of trust. With that being said, it may be wise to spend more time trusting your spouse to respect you and your marriage than attempting to control what they do with their personal time, on or off the internet.

*To read the news story about the minister's proposal, click here (leaving website).

Patty Brisben, is the CEO and Founder of Pure Romance (www.pureromance.com). For more than two decades, Patty has been educating and empowering women all over the country about sexual health and relationship enhancement. Today, Patty speaks, lectures and writes about a wide range of issues. Drawing from extensive research in the industry and using her warm and engaging personality, Patty has become a noted expert in the fields of intimacy and relationships. Patty has been quoted in several magazines including Self, Women's Health, Glamour, Redbook, Men's Health, Details, US Weekly, In Touch and Life & Style.


---