Using Sex Toys
Go go gadget orgasm!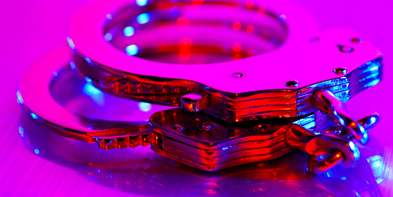 ---
Sex toys have been around for thousands of years. Archeologists have uncovered ancient dildos made from every material imaginable: stone, wood, ivory, gold, silver—you name it, and somebody has probably carved a penis out of it. Even camel dung covered in layers of resin has had the honor of being made into a phallic handy-piece.

Luckily for you, today's sex toys are made from much friendlier materials and thousands of years of "testing" have led to some incredible devices that are guaranteed to take you from point A to point O in no time at all.

If adding a third dimension to your sex life is something you're interested in trying, don't be afraid to suggest it. Oftentimes the fear of using sex toys with your partner can stem from the idea that if you want to use them, it's because you need to use them; but that isn't always the case. Sometimes even the best performers could stand some help now and then. After all, Captain America had his Bucky and Batman had his Robin. See? Even super heroes need a little help from a trusty sidekick every once in a while.

Although traditional sex toys like vibrators and dildos are often used by women alone, sex toys aren't just for going solo; they're perfect for complementing an already functioning sex life. Just ask Jessica*, a 26-year-old accountant who's been married for nearly three years.

"I love, love, love using a vibrating cock ring with my husband," she says of the nifty device she discovered through her girlfriend's recommendation. "At first we were both skeptical—I wasn't sure how good it would feel if the vibrating part wasn't constantly [on my clit], and he was just scared the 'ring' part would cut off his circulation and make his penis fall off."

They were both pleasantly surprised to discover that not only did the ring stretch to fit comfortably around his penis, but that the vibrating did the trick for both of them. "He was very surprised by how much he liked it. At first he tried it just because he knew it would be something that would feel good for me, but now he looks forward to using it for his own selfish reasons," says Jessica. "We've tried other things like vibrators before, and of course I love them. At least with the cock ring we both get to enjoy it together, at the same time." Jessica and her husband aren't alone. According to MyPleasure.com, over 43 percent of married couples prefer to use sex toys together rather than alone. So maybe it's about time that you, too, jump on the bandwagon and start discovering the ancient joys a sex-enhancing toy can bring.

Survey from MyPleasure:

I like to use my sex toys...
43.4% - With my husband/wife
13.9% - With anyone I happen to be dating
21.7% - Alone
21.0% - I don't know, I've never tried them

On what occasion did you most recently receive a sex toy as a gift?
4.7% - a bachelorette/bachelor party
4.4% - my birthday
3.1% - our anniversary
8.5% - Valentine's Day
4.1% - Christmas
23.4% - just because or other occasion
51.9% - I've never received one as a gift

Which of the following have you received (most recently) as a gift?
11.4% - a pocket rocket or clitoral stimulator
32.5% - a vibrator or dildo
9.7% - massage oils
10.9% - an erotic video
6.3% - a sexy interactive game
5.0% - an intimate massager
24.3% - sexy lingerie

The first sex toy I ever owned or used was a:
24.6% - basic massager, like a Hitachi
20.6% - clitoral stimulator, like a pocket rocket
16.1% - basic non-vibrating dildo
24.1% - dual-action vibrator
14.5% - other

You're going on vacation and carrying a sex toy in luggage that's about to be searched; what would you do?
7.3% - Turn bright red and avoid eye contact.
0.1% - Loudly claim it didn't belong to you.
42.7% - Calmly watch the search.
40.9% - Wink and say you're planning a really good time.
8.9% - Never, EVER bring something like that.

I keep my sex toys...
2.2% - On a display shelf
40.6% - In my underwear drawer
42.8% - In my nightstand
3.8% - Under my pillow
3.7% - In my purse or bag
7.0% - In my hand at all times

Have you ever been embarrassed because somebody discovered your hidden sex toys?
28.8% - Yes
38.7% - No
10.5% - Who hides their sex toys?
13.2% - I wasn't embarrassed, but the other person was!
8.9% - I was embarrassed, but then it was the best sex!

*Editor's note: due to the sensitivity of this subject, this name has been changed.


---
---
---
Leave a Comment