Downsize: Let Love Blossom by Letting Things Go
When a couple got news of cancer, they chose to let material things go to live a better life.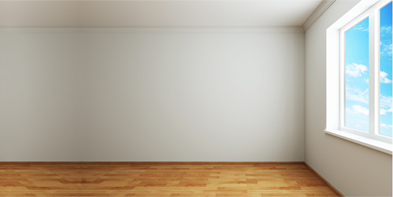 ---
"
It only took a few months for us to see that our decision gave us a priceless gift—freedom."
When the big "C" (cancer) entered our world, it forced my husband and I to get our priorities in order pretty darn fast. Funny how a ticking time bomb will do that to you just when you thought you had it all.

Very little discussion was given to how we were going to make the best use of our time while we still had it. All we knew was that we were determined to squeeze out as much living as we could into each and every single day that would be gifted to us.

The days of, "We'll do that tomorrow or maybe next year" were over. Cancer made sure of that. Our decision to live spontaneously was at the top of our list and we knew immediately how we were going to achieve that. We needed to downsize!

We had more home than we needed and knew that we could unquestionably give up the extra space. We also had all the toys: cars, camper, boat and so many other things that when it came right down to it we could definitely live without. When we started looking at our options for a new home, condo life was the answer for us.

That decision to live smaller gave us a very big return on our new investment. Our mortgage payment was less than half, insurance was lower and the money saved from not having to maintain the property was completely eliminated.

It only took a few months for us to see that our decision gave us a priceless gift— freedom. We had equity from the sale of our home, we sold the toys that no longer served their purpose and we were still generating the same monthly income. For the first time in our lives we had no financial stress.

With all this disposal income we were able to live life spontaneously. We could pick up and travel to tropical islands in the winter months and continue with our love for camping in the summer months. By letting go of material things we were no longer financial prisoners to all the "stuff."

Downsizing is nothing to be embarrassed about. By making a decision to live smaller shows that you are being fiscally responsible and putting your family's personal health and wealth at the top of your list. Living a lifestyle within your means will most certainly reduce the financial pressures you may be under. Getting rid of that stress will allow you to focus and enjoy on what really matters most—your family.

Cancer took Kim Malchuk's husband, but not the enduring spirit of their love. Now a motivational coach, speaker and award-winning author, Kim shares her personal journey of loss, healing and hope in her new book, "Tasting Rain" (www.tastingrainbook.com).


---
---
---
Leave a Comment