Wine Tour: Anselmo Vineyards
You'll find food, fun and, of course, fantastic red wine at this vineyard and cattle ranch.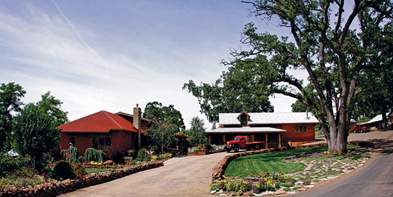 ---
"
Guests come for dinner, wine tasting, horseback riding, and to relax and absorb the ubiquitous beauty of the ranch."
Lovers of great wine, fresh food, and the Wild West feel they've found a slice of heaven when they discover Anselmo Vineyards and Seven Hills Land and Cattle Ranch at Inwood Valley, California, just east of Redding. When Reverge and Ramona Anselmo purchased the 15-acre working ranch in 2005, they revived five overgrown vineyard acres and planted five more. They also restored the 1850s farmhouse to serve as a tasting room and casual restaurant offering a first-class dining experience. Today, guests come from near and far to relax, enjoy the beauty of the ranch, and dine on natural, pasture-to-plate cuisine. Nearly everything is grown on the ranch, including the succulent beef and the splendid portfolio of Anselmo wines.

Winemaker Chanda Miller noticed Anselmo's continuous gathering of medallions at international competitions and introduced herself. She joined Anselmo Vineyards in 2011. Besides 10 years of experience as a vineyard consultant, wine judge, and winemaker, Chanda is working toward the unique, prestigious title of Master of Wine—an honor that requires intense and rigorous training to acquire knowledge of all aspects of wine, plus the ability to clearly communicate and educate others about wine. Anselmo offers a series of hands-on seminars and tours led by Chanda to enhance its guests' knowledge of wine.

Wonderful wine and food are paramount at Anselmo Vineyards, but so are wonderful times. There's a fabulous Grecian pavilion and event tent for weddings and other special celebrations. But on the ranch, even ordinary days have a special feeling about them.

Guests come for dinner, wine tasting, horseback riding, and to relax and absorb the ubiquitous beauty of the ranch. They tour the private chapel recently completed by Reverge, linger by lavender fields and peaceful creeks, and savor the wines and fresh honey made by resident bees. It's good to know that Reverge's next project is to build a resort and spa on the property because this is the kind of place that's hard to leave.



WHAT TO BUY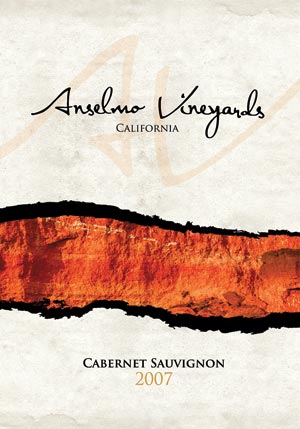 '09 Cabernet Sauvignon - $50


Ripe cherry, dark fruit, sweet oak, rich fig, spiced plum, smoky tannins



'08 Majorette - $36


Red blend, black currant, black cherry, leather



'08 Merlot - $36


Dark cherries, rich chocolate, sweet oak, notes of flint, nutmeg



CONTACT


530.474.5546
office@anselmovineyards.com
Anselmovineyards.com



TASTING


Tasting Room Open Tue–Sun 11–4
28740 Inwood Rd.
Inwood Valley, CA 96088



SPECIAL NOTES


Private tastings and tours, barrel tastings by appointment, restaurant, weddings and receptions, wine club discounts

Touring & Tasting is a media company that produces a wine and travel magazine and is also partner in the Hitched Wine Club.
---
Also recommended from Hitched
---
Leave a Comment