Wine Tour: Falkner Winery
Husband and wife team, Loretta and Ray Falkner have parlayed their success in the business world to award winning wines and a restaurant.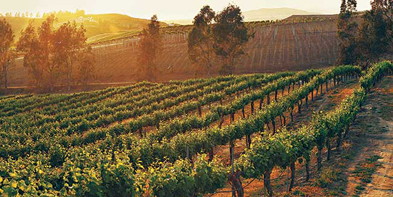 Courtesy of Falkner Winery
---
"
In fact, an impressive 80 percent of Falkner's current releases have received Gold or Silver medals."
Standing atop a low-lying hill in the heart of Temecula Valley, California wine country, Falkner Winery warmly greets guests with a gracious blend of exceptional wines and genuine hospitality.

The stunning winery was founded just 12 years ago by Loretta and Ray Falkner. The couple, who both came from successful business careers, decided from the beginning that they would focus on producing wines of superior quality. With the help of Winemaker Steve Hagata, they are doing just that. Falkner wines are soft, approachable, and readily drinkable. They see plenty of barrel time—in fact, most of the reds age at least three years before their release.

This patience has paid off vintage after vintage when it's time to pass out the major wine awards. In fact, an impressive 80 percent of Falkner's current releases have received Gold or Silver medals. At the 2012 Winemaker Challenge International Competition, the 2010 Falkner Rosato-Rosé received Gold, and the 2008 Amante-Super Tuscan Style Red and 2008 Meritage received Silver. To top it off, the 2008 Falkner Syrah-Rock Creek Vineyard was named Best of Show Red Wine from a field of 816 entries.

In 2006, the Falkners opened a beautiful restaurant at the winery, aptly named The Pinnacle, for its prime spot on the hill, as well as its commitment to fine cuisine. Since opening, The Pinnacle has also acquired a great deal of praise and accolades. Guests enjoy sweeping vineyard views as they dine on outstanding Mediterranean-style food.

It seems that something is always happening on Falkner's grounds: free jazz concerts on Sunday afternoons, wine appreciation classes, and even weddings.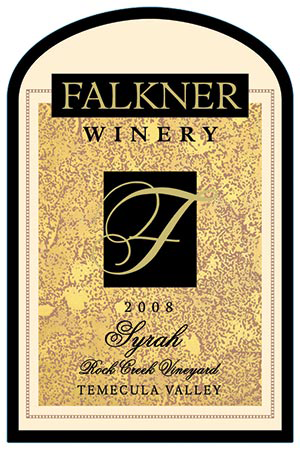 Already a favorite in Temecula Valley, Falkner wines are certain to find a new following soon in northern China's Liaoning Province. The Falkners have partnered with a large Chinese company to provide Falkner's distinctive wines at Falkner Winery China.



WHAT TO BUY




'08 Syrah Rock Creek Vineyard - $34.95


Ripe plum, cocoa essence, ripe red fruit



'07 Amante Super Tuscan Style Red - $39.95


Black cherry, licorice, pomegranate, red fruit



'07 Meritage - $39.95


Black currant, blackberry, earthy overtones



CONTACT


951.676.8231
info@falknerwinery.com
falknerwinery.com



TASTING


Tasting Room Open Daily 10–5
40620 Calle Contento
Temecula, CA 92591


SPECIAL NOTES


Scenic view, restaurant, weddings and receptions, wine club discounts, corporate events.

Touring & Tasting is a media company that produces a wine and travel magazine and is also partner in the Hitched Wine Club.
---
Also recommended from Hitched
---
Leave a Comment