Should Wife Be Concerned Over Husband's Boys Night Out?
Is a monthly "boys night out" good for marriage? Dr. Greco's response to one concerned wife may surprise you.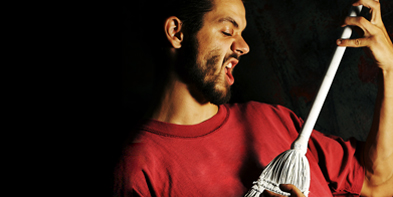 ---
"
One of the best gifts you can give your spouse is time to regroup and restore."
My husband feels that he has a right to go away about once a month with "the boys." It makes me feel uncomfortable. I know most of his friends well and could only imagine what some of them are like when they are away from their wives. I'm aware that they are drinking and playing cards most of the night, but who knows what else is going on. Do I have a right to be upset about this? ~ Sara G., San Diego, California

It is important for each partner in a relationship to have a healthy sense of individuality. This means that most couples truly benefit from maintaining at least a few separate interests outside of work, home, and shared marriage or family activities.

I understand that it can be worrisome to envision your spouse drinking and playing cards in the company of his buddies, especially if you find these types of activities objectionable. Still, it might be helpful to realize that your husband's infrequent outings may actually be very beneficial for him. As long as the outlet is safe and respectful of the behavior guidelines you have established for your marriage, "time with the guys" can be a wise investment.

It is important that you hone in on exactly what bothers you about his outings. For example, you might be worried that your husband is drinking too much or that he is driving after drinking. You might also come to realize that you are feeling neglected or tired of being left alone with the children. Once you are more aware of your own thoughts and feelings, you will then be able to be loving, clear, and specific with your husband about your concerns.

Men often find that getting away with their friends allows for the release of daily pressures and worries. In being able to relax and blow off steam in a safe and comfortable environment, men often find that they are able to return to work and home life invigorated and refreshed; in much the same way as you might find a weekend shopping excursion with girlfriends cathartic, men often seek to relax and de-stress in a low-key social settings with their male compatriots.

You need to come to an agreement with your husband—one that honors both of you—and this can be accomplished with respectful listening and compromise skills. If your worries are rooted in a fear that your husband will drive while under the influence of alcohol, you both might decide that one night per month is agreeable as long as there is a designated driver. In the event you are feeling neglected, it may be helpful for the two of you to set aside a monthly romantic "couple's night" the weekend before his outing with "the boys."

Your husband will feel cared for and supported when you make space for him to enjoy the company of his buddies. As an extra bonus, you can then use the free night to invite your girlfriends over, cultivate a new creative interest, or have a relaxing "spa night!" One of the best gifts you can give your partner is time to regroup and restore!

Dr. Carla Marie Greco has her Ph.D. in Clinical Psychology and a private practice in Santa Rosa, California. Dr. Greco specializes in the treatment of anxiety, trauma, depression, grief, and life transition issues. Her greatest goal is to offer services to those in need, offering select appointments on a "sliding scale" for those who have serious financial constraints. Pro bono services, including EMDR, are available for our veterans suffering from issues such as combat-related Post Traumatic Stress Disorder and Complex PTSD. Dr. Greco is a member of the American Psychological Association and the Redwood Psychological Association. For more, visit www.drcarlagreco.com.


---
---
---
Leave a Comment