Date Night Becoming a Drag? Don't Nag!
Things donít always go to plan, but that doesnít mean your date night needs to be scrapped. Lighten up and turn a downer date night something special!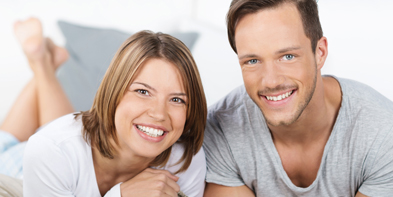 ---
"
You canít get a positive result from a negative approach. It just doesnít work."
A coach sits on the sidelines, calling out directions and instructions to his team as they run the ball all over the field:

"Don't do that, don't throw long, you dummiesÖ ah, how could you do that! That's so stupid, don't run without looking where you're going! Don't you know anything, you don't make up your own rules as you go along, don't keep making the same mistake over and over."

The more the team plays poorly and messes up, the harder the coach shouts the same messages over and over, exhausting him/herself with the effort. And the coach wonders why this team he cares about so deeply doesn't seem to get it, why they're so nervous and drop the ball all the time and never seem to get anything right. It never dawns on the coach to try a different approach.

Often, we are so caught up in our desire to see a certain result that we completely forget to notice the approach we're using. If your heart and soul are genuinely into whatever you're trying to accomplish and it's not happening, look at your approach, the "how" you're going about it to get the "what" that you want.

For example, you and your spouse have decided this year to commit to a regular weekly date night. Youíve chosen Friday nights as your date night and agreed to switch off so that one week you organize the dateófrom the actual event through getting a sitter and so forthóand the following week your spouse picks up the responsibility.

Wonderful. And for the first few weeks, all goes well. Youíre thrilled! You sense a new closeness and intimacy within your marriage, yippee! However, then things fall off a bit. Your husband calls and says, "Sorry, Honey, got to work late tonight," and by the time he makes it to date night, theyíre a tired, unenthusiastic mess. Or your wife canít get a sitter. Or your husband just plain forgot to make a reservation at the restaurant and youíre still waiting for a table at 9:00 p.m.

You are, justifiably, disappointed and upset. You begin your litany of "Donít forgets:"

"Donít forget to get clearance to get off from work on time." "Donít forget to book a sitter." "Donít forget to make a reservation."

And when your spouse comes back at you with, "Yeah, yeah, I know, I will! Quit bugging me," you riposte with, "Well, look at what happened last time I didnít remind you!" You wonder how date night turned into such a chore and why arenít you having fun anymore?

Well, you canít get a positive result from a negative approach. It just doesnít work. The coach canít nag his team into real sustainable results. You canít nag your beloved into real sustainable date nights.

Try a different approach! Lighten up! Find a way to enjoy date night no matter how it comes to be. So your wife is late? He is too tired to be enthusiastic about an official "letís go out" date? No worries, offer a back rub or to sit in a tub together, snuggle in bed and watch a DVRíed show or whatever would relax your sweetheart and ensure a pleasant time together.

Your wife forgot to book a sitter? Shoo the kids off to bed early and have a picnic in the living room! No reservation at the restaurant? What do you think your local pizza parlor and drive-thrus are for?

The less you stress about the not-so-perfect date nights, the happier you both will be, and chances are excellent that your spouse, grateful for your lighter attitude, will make more deliberate efforts to keep his or her side of the date night agreement.

Noelle C. Nelson, Ph.D., is a relationship expert, popular speaker in the U.S. and abroad, and author of nine best-selling books, including "Your Man is Wonderful" and "Dangerous Relationships." Dr. Nelson focuses on how we can all enjoy happy, fulfilling lives while accomplishing great things in love, at home and at work, as we appreciate ourselves, our world and all others. For more, visit www.noellenelson.com and follow her on Twitter @DrNoelleNelson.


---