Holiday Numbers
With the holiday buying season comes a slew of interesting factoids.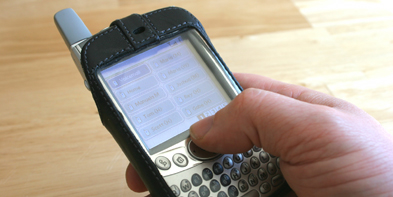 ---
Unless you've been living under a rock for the past few years, you should know that gift giving trends have undergone a few changes. Emerging as one of the no-brainers are tech items. Everything from the Playstation 3 and the Nintendo Wii, to the tiny little iPod Shuffle, or a handy GPS navigator; and these days, the tech toys aren't just for the boys.

Consumer electronics are wanted by both men and women this year, putting techy presents on both gender want lists. "Obviously, electronics is the leading category for retail sales this season, especially for those in the younger generation, who have grown up with the development of electronics as part of their school and home environments," says Eugene H. Fram, a professor of marketing at the Rochester Institute of Technology in New York. According to the National Retail Federation (NRF), 46 percent of Gen Y respondents (those young whippersnappers born sometime around the late 70s and early 80s) identified tech-related items as their top gifts. Fram says that more and more women are becoming users of those tech products too.

"Women now constitute about 40 percent or more of those using the internet," he says. "Consequently, it stands to reason that more wives probably are asking for and receiving tech products as Christmas gifts, whether they're cell phones, laptops, iPods or other types of electronics."

That being said, who's doing all the buying between men and women? Typically, women are known to be the responsible shoppers, buying early and often, while men are last-minute scroungers. According to Cotton Incorporated's Lifestyle Monitor, 29 percent of men do their holiday shopping in December, while 20 percent of women shop in November and another 20 percent start even earlier in October. Seven percent of women keep the holidays in mind while shopping all year round, compared to just two percent of men. But that doesn't mean the guys aren't on top of their game. Men spend more money than women, according to the NRF. During Black Friday, men spent an average of $420.37 compared to women spending $304.30. And according to Shopzilla, over a third of men spend more than $250 on gifts for their significant others, compared to 20 percent of women. Sixteen percent of men spend more than $500 on these gifts.

Men spend more money and women have tech items on the top of their wish lists; at least we can count on Santa for stability and tradition. Happy holidays.


---
---
---
Leave a Comment