What We Buy and Why: The Product or the Brand
The advertising and marketing of products may play a bigger role in your product purchasing than you think. Mr. Jacobs explains why itís time to stop and see the big picture.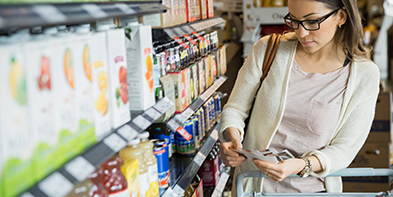 ---
"
As a person with limited resources, but aspirations for the future, embrace thrift and discipline."
"Anythin fo' half-price is a bargain, irregardless o' what ya pay fo' it." ~ Mammy Yokum



A

person's possessions speak volumes on what that individual regards as important. The advertising industry, devoted to identifying what the citizen considers significant, manipulates the market to create those choices. With massive sums to be spent, the competition is as fierce as it is grotesque.

What brand of watch do you wear? Whether a top-of-the-line Rolex, a fashionable Cartier, a respectable Bulova, or an economy Timex, recognize that, except for the archaic Rolex, all are battery-operated, with a similar quartz movement, and none fails to keep excellent time. The day of the mechanical Swiss movement is a thing of the past. The current models all do a better job than the "precision" pocket watch your Great Uncle Elmo carried as an engineer on the Lackawanna Railroad. The only justification for a high-priced model is self-image and, let's face it, the illusion of prosperity.

What can be said about wristwatches is equally true about other highly promoted products. These include magazine offerings, timeshare projects, $300 per ounce bottles of perfume, Las Vegas weekend getaways, $1,800 ballpoint pens, and the purchase of lottery tickets, to name just a few. As a rule of thumb, the more overpriced the merchandise, the more innovative its promotion.

Perhaps thereís a connection, if only because moderately priced items that reflect honest value incur less sales resistance, so need not be touted with such vigor. Reflect, for a moment, on the recognizable voices and faces that make the outrageous claims. If there is a benefit to this, perhaps itís that the association of certain marketing celebrities with a product of any sort saves you the effort of analyzing the offering; you may reject it out of hand.

In short, how you conduct your affairs as a consumer relates to whatís important in life. As a person with limited resources, but aspirations for the future, embrace thrift and discipline. As the years pass and your net worth increases, then modify your conduct accordingly, but keep in mind that these be deliberate choices. Donít let advertising pressures or market manipulators preempt your decisions. And on aggressively promoted merchandise, remember this: If a vendor must buy a dozen pages of advertising to say how wonderful its product is, it canít be.

What and where you buy become habit. Whether your choice of lipstick is the $25 Chanel selection from Macy's, the $7.50 Max Factor brand from Rite Aid Drug, or the $1.39 Wet 'n Wild tube from Target, recognize that the essential ingredients are the same. The difference is packaging, promotion and mystique, which is what the cosmetics business is all about.

Similarly, you may often choose between a recognized brand name and a generic or little-known comparable product. If your preference in mouthwash is mint-flavored Scope, the 24-ounce bottle can be purchased at one well-known chain for $4.99. On the shelf two feet to the right is a 24-ounce bottle of mint-flavored Value Wise at $1.99.

Thanks to federal law, labels list the ingredients. Are you surprised to learn that the contents of the two bottles are identical? As to flavor, thereís no detectable difference. The likelihood is that both are manufactured and bottled together in the same plant and from the same spigot. Whether itís so in this particular case is less important than the point the marketplace is rife with this practice, maintaining huge markups solely on media-promoted brand loyalty.

Let me summarize: You now know how the game works. If you refuse to acknowledge that you are being bamboozled, youíre fair game.

To receive Al Jacobsí free monthly newsletter, "On the Money Trail," visit his website and sign in. To view his new book, "The Road to Prosperity," click here.


---
---
---
Leave a Comment