Just 35 minutes inland from Monterey Bay lies one of the California's most famed winegrowing districts: The Santa Lucia Highlands.

The Santa Lucia Highlands (SLH) is dramatically perched on the western slopes of the Santa Lucia range above the Salinas River Valley. This is the land of John Steinbeck, who walked and described this rugged district in his novels. Today, the vineyards, wineries, and tasting rooms of the Highlands welcome travel-savvy visitors to an authentic agricultural heartland that has not changed much since the author's time. The drive along River and Foothill Roads is one of discovery around every turn: fresh fruit and vegetable stands, views across the valley to the Pinnacles, cattle ranches and citrus orchards, the Soledad Mission dating from 1791, and, of course, small, family-run wineries where the host pouring for you is often likely to be the actual winemaker.



Vineyards of the SLH


Pinot Noir is king in the Santa Lucia Highlands. Some of California's best known vineyards are found here, with names immediately recognized by collectors of top-flight Pinot Noir and Chardonnay. The reason lies just a few miles to the north in the very cold waters of Monterey Bay. The Bay's fogs and ocean breezes give the Highlands one of the longest, most gentle growing seasons in the state. The SLH boasts more than 40 world-class vineyards on its slopes, with 6,000 acres planted in the appellation. In addition to the many "homegrown" estate labels here, many out-of-the-area wineries use the grapes of the SLH for their best, most limited releases.

In mid-May, the vintners of the Highlands gather for the SLH Gala. For many wineries, this is their only public event of the year! It's never too early to begin planning for next year's event.

Here's a list of what you will see when you visit.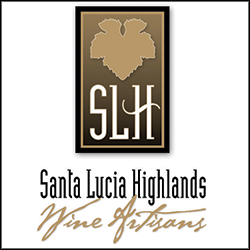 SLH Tasting Rooms



Hahn Estate
Manzoni Estate Vineyard
Paraiso Vineyards
Pessagno Winery
Puma Road
Scheid Vineyards
Talbott Vineyards
Wrath Wines



Carmel, Carmel Valley & Monterey Tasting Rooms



Bernardus Winery
Boekenoogen
Caraccioli Cellars
Joyce Vineyards
Manzoni Estate Vineyard
McIntyre Vineyards
Morgan Winery
Paraiso Vineyards
Scheid Vineyards
Tudor Wines
Wrath Wines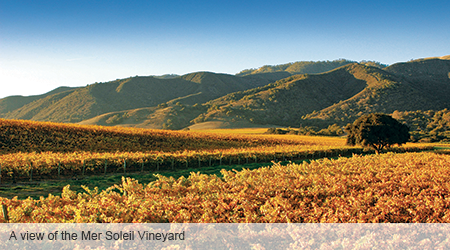 SLH Vineyards to Know



Apex
Doctor's
Dos Rubios
Fogstone
Garys'
Las Alturas
Mer Soleil
McIntyre
Double L
Paraiso
Pisoni
Rosella's
Sierra Mar
Sleepy Hollow
Soberanes

For more information, please visit: santaluciahighlands.com

Touring & Tasting is a media company that produces a wine and travel magazine and is also partner in the Hitched Wine Club.