ROCO Winery is named after Rollin and Corby Soles for a very good reason—it represents the combined energy of a tireless married couple who dreamed for decades of starting their own wine label in the Chehalem Mountain range of Oregon's fertile Willamette Valley. Originally from Texas, Rollin has more than three decades of winemaking under his belt. He co-founded the prestigious Argyle Winery 27 years ago and is the only Oregon winemaker whose wines have been ranked in Wine Spectator's Top 100 Wines of the World 13 times! He stepped back from his full-time position at Argyle in 2013 to spend more time expanding ROCO with Corby. Since then, the dynamic couple remains dedicated to producing stellar, highly rated, single vineyard wines.

"It was a joy to start a new winery with my wife," Rollin says. "ROCO is not just a label. It's a real winery with a real tasting room."

This year, more exciting changes are in store as ROCO initiates a Sparkling wine program.

The winery's story dates back to 1987, when Rollin and Corby purchased a unique hillside property near the quaint town of Newberg. At that time, Rollin was in the founding stages at Argyle, and Corby co-owned Panther Creek Cellars and was working as a founding member of the International Pinot Noir Celebration. It wasn't until 2001 that they planted their first vineyard and, two years later, produced their first Private Stash Pinot Noir. Since that first vintage, ROCO has been served in the White House and received 90-plus points from Wine Advocate and Wine Spectator, which more recently awarded an impressive 95 points to the 2010 ROCO Private Stash.

Recently, Rollin and Corby acquired a 15-acre addition to their Wits' End Vineyard and planted it with Chardonnay and Pinot Noir—a move that makes the future of ROCO Winery even brighter.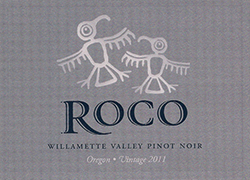 What to Buy




'11 Willamette Valley Pinot Noir - $24


Cherry pie, vanilla, deep red fruit, leather, plum, cherry, white pepper



'11 The Stalker Pinot Noir - $50


Woodsy, black cap raspberry



'11 Marsh Estate Vineyard Pinot Noir


Cherry, strawberry, sassafras, ripe red fruit



Special Notes


Private tastings and tours by appointment, sustainable farming practices, winemaker and owner on site, LIVE certified.



Contact


13260 NE Red Hills Rd.
Newberg, OR  97132

Phone: 503-538-7625


E-mail:

info@rocowinery.com


Website:

rocowinery.com



Tasting Room:

June - October: Thur - Mon 11-5; November - May Thur - Sun 11 - 5

Touring & Tasting is a media company that produces a wine and travel magazine and is also partner in the Hitched Wine Club.






---