Connecting Self-Esteem in a Social Media World
Don't get caught up by tying your self-esteem to your digital profile. Here's why you may, or may not be getting the responses you want online.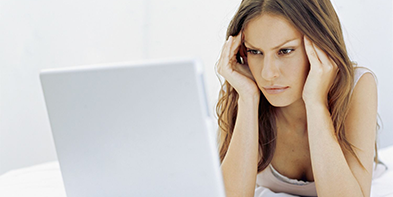 ---
"
The simple, plain truth is that kids and also adults both use and misuse technology, and this inevitably affects their and other people's self-esteem."
H

ave you heard the term "Social Media Obsession?" Essentially, SMO is defined as the quest to have the most friends and/or followers on sites like Facebook, Twitter, Instagram, Tumblr, and the like.

Unfortunately, a lot of people (even those who don't qualify as obsessed) are now tying their self-esteem to the ways in which their lovingly constructed posts and adorable selfies are responded to (or ignored). In other words, their self-worth waxes and wanes with the number of online "likes" they get.

And why wouldn't that occur? After all, our online profiles are digital extensions of our actual selves. For heavy users of social media (and nearly all young people fall into this category), online responses may actually be more meaningful from a self-esteem standpoint than face-to-face responses.

Sadly, the detached, relatively anonymous, no consequences nature of responding positively or negatively (or perhaps even worse, flat-out ignoring) to someone's social media posts frees people to behave in ways they likely wouldn't in person, where social etiquette typically requires some form of politeness. This means there is a lot of bad behavior online, leading to a lot of hurt feelings and damaged psyches. Of course, this "freedom of expression" may be why so many (usually younger) people value online responses more highly than RL (real life) responses, feeling their peers are probably more truthful and less two-faced in the digital universe than face-to-face. Thus, we see the emotional pain of not getting the desired "like."

Sometimes people—teens especially—will intentionally use social media to perpetrate harm. This is known as cyberbullying. Basically, cyberbullying is the deliberate, repeated, and hostile use of digital technology to harm other people. This new form of torture is nearly always perpetrated by other kids (but occasionally by adults, too) via texts and social media, which makes it very hard to monitor and police. And yes, simply failing to like someone's selfie can be a subtle form of cyber-abuse that is just as hurtful as an overtly nasty comment would be.

The simple, plain truth is that kids and also adults both use and misuse technology, and this inevitably affects their and other people's self-esteem. Probably your own self-esteem is tied to your use of social media to some extent, possibly without you even realizing it. Ask yourself: Have you ever posted a photo and not gotten the reaction you wanted? If so, did you wonder what was wrong with that picture that nobody (or not enough people) acknowledged it and liked it? Have you ever taken a photo down for this reason, thinking that maybe it wasn't as flattering as you'd originally thought? Have you ever felt down in the dumps because a specific person didn't acknowledge or like one of your posts? Conversely, have you ever ignored or disliked someone's post or pic simply because you were mad at them? If so, would you ever have been so rude to that person face-to-face?

At the end of the day we need to acknowledge that the digital world is, for many people (especially younger people), every bit as tangible and meaningful as the real world—sometimes even more so. We also need to acknowledge that the digital universe has somewhat different rules of behavior. We further need to realize that the effects of not being liked online can be every bit as devastating as the effects of not being liked face-to-face. When virtual life is on-par in importance with RL, this makes perfect sense.

That said, before you feel too badly about not getting that desperately desired "like," remind yourself that the digital world is different, that your timing might be bad (people are busy watching the Super Bowl, for instance, and not checking your Tumblr account because they know you're not into football). Or maybe they're just having a bad day and don't feel like "liking" anything, even things they really do like. So, just as in the real world, there may be many reasons you're not getting the response you want. As such, tying your self-esteem to online activity should be done only cautiously and proportionately.

Robert Weiss LCSW, CSAT-S, Founding Director of The Sexual Recovery Institute (SRI), Los Angeles and Senior Vice President of Clinical Development for Elements Behavioral Health is an UCLA MSW graduate and early trainee of Dr. Patrick Carnes, Mr. Weiss is author of "Cruise Control," "Sex Addiction 101" and co-author of both "Closer Together Further Apart" and "Always Turned On" with Dr. Jennifer Schneider. A media expert to CNN, The Oprah Winfrey Network, and the Today Show among many others, Mr. Weiss also has provided clinical training and program development for the N.I.H., the US Marines, Navy as well as multi-addiction, behavioral health treatment centers across the globe.


---
---
---
Leave a Comment