If you don't already know this, it's time you do: The beautiful state of Kentucky is home to America's first successful commercial vineyard and winery. In the early 1800s, when the Spanish missionaries were establishing religious outposts in California, a Swiss native by the name of John James Dufour was determined to create a Swiss colony complete with a commercial vineyard, just about 25 miles from Lexington. The official year was 1798, more than 50 years before Stephen Foster composed the legendary song, "My Old Kentucky Home." According to all the history we can gather, the sun shone bright on Dufour's 630-acre vineyard, planted with Vitis vinifera vines, for a few years before the first vintage was released in 1803. The story continues, but if we tell it here, you won't get to hear it for the first time where you should—in Kentucky.



Great Bourbon



Kentucky's heritage as a producer of Bourbon began in the 18th century when the first settlers of Kentucky converted their corn and grain crops to whiskey to transport them to market. There are other reasons Kentucky Bourbon (named after the state's Bourbon County) found an early niche, but again, you'll have to hear more when you visit Kentucky. Suffice it to say, since those early days, Kentucky has earned a reputation for producing exceptional Bourbon, and today, it is said that there are more Bourbon barrels aging in the state of Kentucky than there are people!

In 1999, the Kentucky Distillers' Association formed the Kentucky Bourbon Trail tour to give visitors a firsthand look at the art and science of Bourbon and to educate them about the rich history and tradition of the spirit. Basically laid out in a flat, circular loop between Lexington and Louisville, the Kentucky Bourbon Trail offers 10 distillery stops plus lodging and other points of interest. In the past five years, nearly 2.5 million visitors have come to Kentucky to follow the trail. They stop along the way to sample cigars and Bourbon mustard, visit a world-renowned arboretum, and admire the Thoroughbred horses in the rolling Bluegrass countryside.



Wonderful Wine



The same scenic terrain that routinely gives birth to legendary racehorses and benchmark Bourbons now welcomes grapevines with the same unbridled spirit. Despite owning the honor of being the nation's first, it isn't one of the first states we think of when we think of wine—at least, not yet. Kentucky is already home to 70 wineries, yielding 150,000 cases in sales per year. So it's time to get to know Kentucky wine country. There are vineyards and wineries across the state, with the largest concentration in the North Central region around Lexington and Louisville. You can fly into either of these cities, spend a day or two unwinding, and then start your journey, discovering Kentucky wines along the way.



"Kentucky is already home to 70 wineries, yielding 150,000 cases in sales per year."


What will you find? Cabernet Franc, Chambourcin, Seyval Blanc, Vidal Blanc, Traminette, and Norton to name a few. The wines of Kentucky have stories to tell. They have thrived despite challenging weather conditions, basked in the Kentucky sun, aged in Kentucky oak. Broaden your horizons, introduce your palate to varietals you've never tried, and prepare to be delighted. These are proud wines made by proud farmers and winemakers eager to share the fruits of their labor with you.



Fantastic Food



Home to nearly 90,000 farms, Kentucky is as bountiful as it is beautiful. In cities and small towns all across the state, farming families bring their freshly picked crops, cured meats, and preserved fruits to the local farmers' market. Farm-to-table dining is nothing new: They've been eating this way for centuries! Each year, there are hundreds of food-related festivals and events, culinary schools and classes, and even culinary trails that include farm tours, wineries, craft breweries, and stunning scenery around every turn. Classic Kentucky favorites include beer cheese, corn pudding, Bourbon balls, the Kentucky Hot Brown, mint juleps, Western Kentucky barbecue, country ham cured by dry-rubbing rather than soaking, and fried chicken so fine, it launched an internationally famous chain of restaurants.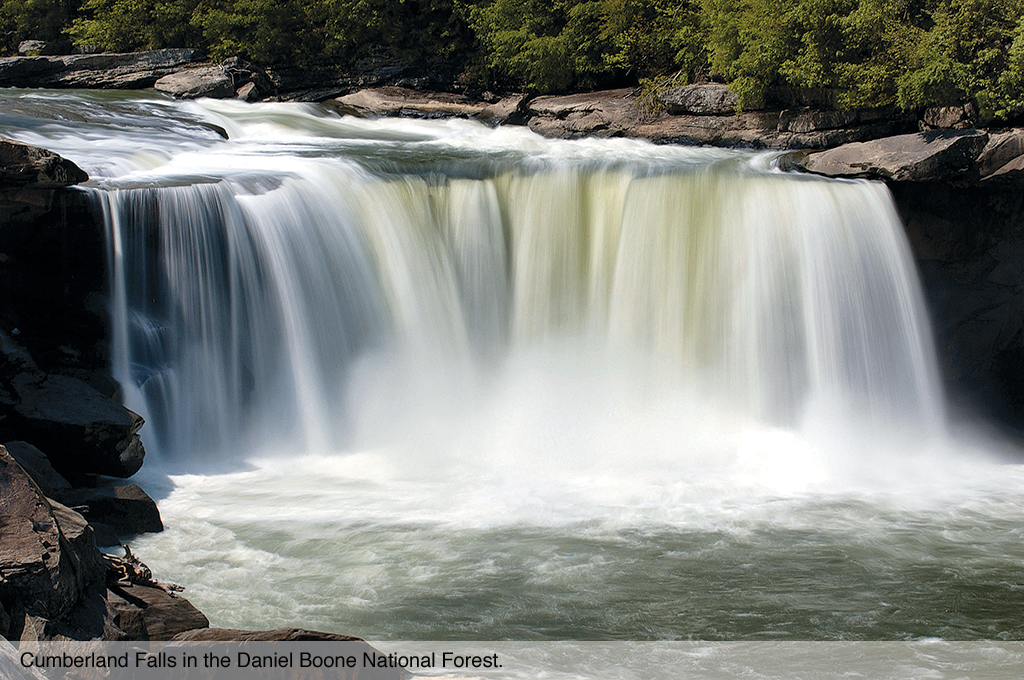 Fabulous Folks



Who will you meet along your journey? Hardworking folk. Good people. Families working together. Many will greet you with a warm handshake followed by a joke or a tall tale. As you taste at the distilleries and wineries, practice the fine art of Kentucky visiting. Ask questions. Share a recipe. Sign up for a newsletter and plan to come back for a harvest grape stomp, winemaker dinner, or another festival or event. With each passing season, there' s more to taste, tour, and do along the Bourbon and wine trails of Kentucky. And we have a feeling there's a lot more to come.



More to Explore



* Abraham Lincoln's Birthplace National Historic Park
* Belle of Louisville Historic River Steamboat
* Jefferson Davis Historic Site
* Cumberland Falls
* Hidden River Cave Trails
* International Bluegrass Music Museum
* Kentucky Derby Museum
* Louisville Slugger Factory and Museum
* Mammoth Cave National Park
* Red River Gorge

For more information, visit kentuckytourism.com and kentuckywine.com

Touring & Tasting is a media company that produces a wine and travel magazine and is also partner in the Hitched Wine Club.