The name Westerly resonates in the Santa Ynez Valley. It was the name given nearly 50 years ago to a magnificent 3,900-acre Santa Ynez Valley horse ranch called Westerly Stud Farms. Today, the name Westerly represents one of the most diverse portfolios of wines in Santa Barbara County, California.

Based in the Santa Ynez Valley, Westerly is dedicated to producing exceptional AVA-specific wines from Santa Barbara County. The region's diversity is reflected within the range of Westerly Wines: Cabernet Sauvignon and Sauvignon Blanc from the rocky, warm, mineral-laden hillsides of the Happy Canyon of Santa Barbara AVA to Pinot Noir and Chardonnay from the cool, foggy, and maritime-influenced Sta. Rita Hills. Other wines featured in the Westerly lineup include AVA-specific Syrah, Merlot, as well as two proprietary blends, Fletcher's White and Fletcher's Red, an homage to the local legend, Fletcher Jones.

Winemaker Adam Henkel joined Westerly in April of 2013. Adam—having spent 10 years in the Napa Valley, including eight years at Harlan Estate in Oakville—had long been fascinated by the viticultural diversity and geographical grandeur of Santa Barbara County. Adam's pursuit at Westerly is to express the unique characteristics and individuality of the region's preeminent vineyards through farming and winemaking at the highest possible level.

Roger Bower, the visionary owner of Westerly, is involved in all aspects of the business. Together, he and Adam share the same goals of producing great wines, including an ultra-exclusive estate Cabernet Sauvignon from Roger's Crown Point Vineyard in the Happy Canyon of Santa Barbara AVA. The first release of Crown Point will be in 2017, and the mailing list is filling up quickly. Roger and Adam are also spearheading another dynamic collection of wines under the moniker of Relevant, to be released this year. Westerly Wines doesn't have a public tasting room, but private tasting appointments are available on a very limited basis through the winery's Director of Sales and Marketing Angela Bryson.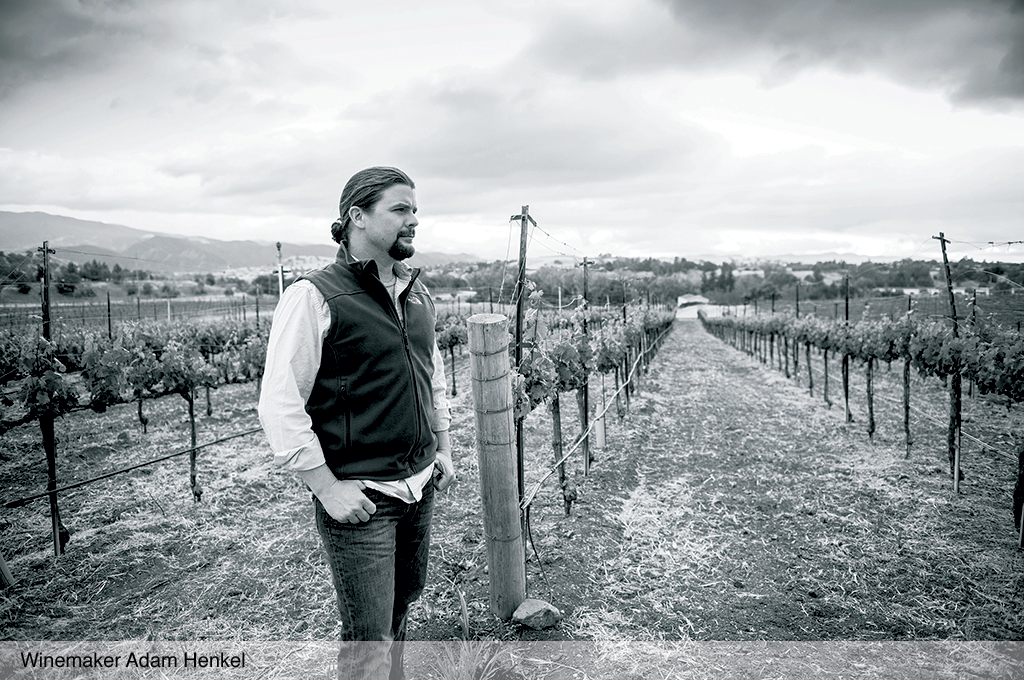 An Interview with Winemaker Adam Henkel



T&T: You've been at Westerly for a year now. What are your impressions of Santa Barbara as a wine region?
AH: The diversity within the growing regions in Santa Barbara County is what I find most fascinating. The Santa Ynez Valley, in particular, is a very unique place: an east-west running valley that encompasses multiple AVAs where Burgundian, Rhône, and Bordeaux grape varieties are thriving at the highest level. To be a winemaker in Santa Barbara County is a dream. There are so many great vineyards, and the potential for wine quality is extremely high.

T&T: As a winemaker, what inspires you about Westerly?
AH: The beauty and strength of Westerly is that we have the entire footprint of Santa Barbara County to work with. The Westerly portfolio reflects the diversity within Santa Barbara County. These are AVA-specific wines, and our goal is for the wines to represent their respective sense of place in the most profound and delicious manner possible. We are working with some of the preeminent vineyards in the county, and the relationship between farmer and vintner is the cornerstone of Westerly. Whether it is Pinot Noir from Sta. Rita Hills, Cabernet Sauvignon from Happy Canyon of Santa Barbara, Sauvignon Blanc from the Santa Ynez Valley, we want these wines to be pure Santa Barbara County.

T&T: We understand that the creation of a single vineyard Crown Point Cabernet Sauvignon is your ultimate vision. Can you describe this dream wine for us?
AH: Roger Bower's Crown Point Vineyard is planted to all five red Bordeaux varieties and our goal is to make a 100 percent, estate-grown Cabernet Sauvignon called Crown Point, as well as a red blend named Relevant. I think that the rigorous selection and attention to detail in both the vineyard and the winery will produce the highest quality wines possible. Both of these estate wines will be extremely limited and highly allocated. The inaugural vintage of Crown Point will be 2013, to be released in 2017.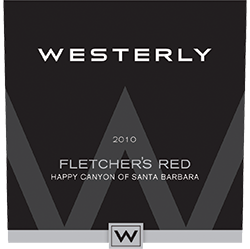 What to Buy




'10 Fletcher's Red - $75


Black and red fruits, lingering spice



'12 Côte Blonde - $45


Floral, exotic, hints of licorice, clove



'10 Cabernet Sauvignon - $60


Cedar box, graphite, plum, cassis, blackberry, cherry



Special Notes


Wine club discounts, wine club events, culinary events.



Contact


1733 Fletcher Way
Santa Ynez, CA  93460



Phone:

805-693-9300


Email:

info@westerlywines.com


Website:

westerlywines.com



Tasting Room:

By Invitation Only

Touring & Tasting is a media company that produces a wine and travel magazine and is also partner in the Hitched Wine Club.