This Year, Seghesio Family Vineyards marks its 120th anniversary. Not many Northern California wineries have roots that run this deep, but the story of the Seghesio family, their vineyards, and their wines belong to the whole of Sonoma County.

The story begins in 1895, when an Italian immigrant and winemaker, Edoardo Seghesio, planted his first Zinfandel vines in what is now Seghesio's Home Ranch Vineyard in Alexander Valley. Edoardo and his wife Angela crushed their first grapes in 1902 and continued to acquire vineyard land—including the Chianti Station Vineyard, which now contains the oldest planting of Sangiovese in North America— through Prohibition. When the second generation took the reins, Seghesio became a key supplier of grapes and bulk wine to large California wineries. At one point, Seghesio was responsible for crushing half of the red winegrapes grown in Sonoma County. In 1983, fourth-generation family member, Ted Seghesio, made the first vintage of wines bearing the family name. Today, Ted still leads the winemaking team while his nephew, fifth-generation family member Ned Neumiller, leads the work in the vineyard. Both Ted and Ned are committed to intensive hands-on farming and small lot wine production.

Seghesio Family Vineyards has survived and thrived through 120 years marked with the many challenges of the 20th and 21st centuries. They've managed this by being open-minded, adaptive, and willing to reinvent themselves and the way they do business to suit the changing times.

Today, the Seghesio family owns and farms 300 acres of prime vineyard acres in Alexander, Dry Creek, and Russian River Valleys, but they hold the legacy of Home Ranch Vineyard most dear. Edoardo and Angela's iconic home still stands among the vines. These blocks of grapes are an inspiration to Ted, who ferments and barrel ages them separately to craft the Home Ranch Zinfandel. This exceptional wine is receiving high acclaim—just in time for the 120th anniversary celebration of Seghesio Family Vineyards.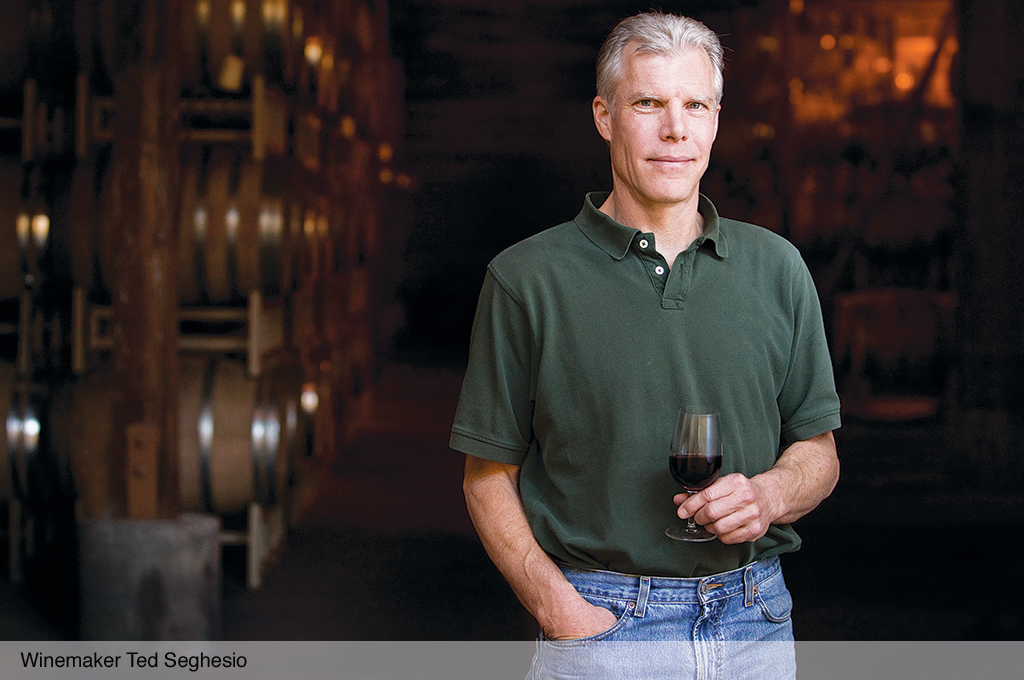 An Interview With Winemaker Ted Seghesio



T&T: As a member of the fourth generation of the Seghesio winemaking legacy, what do you feel is your greatest challenge?
TS: Exemplary Zinfandel has been growing in Sonoma County's soils for well over a century. Known as the "Boss Grape" in the 1870s due to its popularity and productivity, it wasn't long after that great grandfather, Edoardo, began producing Zinfandel. With that, our greatest challenge and obligation is to continue to be a leader in Zinfandel.

T&T: Can you tell us about some of your family's sustainable farming practices?
TS: My family has been sustainably farming since 2003, utilizing the greenest inputs possible while striving to maintain the highest quality hand-farmed fruit. The introduction of predator habitats to decrease insect population, cover crops beneficial to the soils, and composting of the pomace as a soil amendment all help to minimize our impact on the land. In the winery, solar panels provide half of our power. Water used in the cellar is recycled, treated on site, and used as landscape irrigation. And finally, we use boxes and shippers utilizing a very high percentage of recycled materials.

T&T: Your home Ranch Zinfandel speaks beautifully to the family legacy. What about the wines that are less familiar?
TS: In addition to featuring Zinfandel, my family produces many intriguing Italian varietals, including Arneis. Arneis is native to the Piedmont region in Italy and has been cultivated there since the 1700s. We planted Arneis in the Russian River Valley in 1992 and today it is a very important white wine, displaying pear and melon fruit, intrinsic viscosity and crisp acidity. Chianti Station was named for the tiny railway station where our Home Ranch first took root. The field blend of our 104-year-old Sangiovese vineyard is the oldest planting of the variety in North America. We are fortunate that my ancestors were visionaries and had the foresight to plant Zinfandel and Sangiovese. They both thrive beautifully on our ranch in northern Alexander Valley.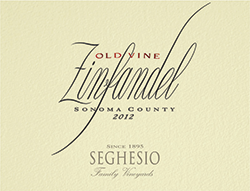 What to Buy




'13 Sonoma Zinfandel - $24


Spicy black fruit, briar, raspberry



'12 Old Vine Zinfandel - $38


Blackberry, dark cherry, spice box, sandalwood



'12 Home Ranch Zinfandel - $58


Blackberry, raspberry, brambly fruit



Special Notes


Food and wine tasting, wine club discounts, sustainable farming, winemaker dinners, culinary events.



Contact


700 Grove Street
Healdsburg , CA  95448



Phone:

707-433-3579


Email:

tastingroom@seghesio.com


Website:

seghesio.com



Tasting Room:

Tasting Room Open Daily 10–5

Touring & Tasting is a media company that produces a wine and travel magazine and is also partner in the Hitched Wine Club.