The Walla Walla Valley is quickly becoming Washington's most prestigious and talked-about wine region out of the state's five appellations. It is also the most remote, located on the southeastern border of Washington and Oregon. Named after the city of Walla Walla in Washington, this region produces some top notch Bordeaux varietals on its 1,800 acres of vines, namely Merlot and Cabernet Sauvignon: Walla Walla's two signature varietals.

The Walla Walla appellation prides itself on not only its superb wines, but also its sustainable growing practices and camaraderie between wineries and winemakers. This good-will between wine enthusiasts is expressed through the valley's Institute of Enology and Viticulture, where the next generation of winemakers from around the world aspire to make Walla Walla "the next Napa." From wineries that founded the fame of the region in the late 1970s to recently created wineries with high hopes of becoming the next stars on the American wine scene, the Walla Walla Valley appellation will surely continue to grow in repute as more and more people experience these exceptional wines.



Twice As Nice



Just a little more than 30 years ago, the charming rural town of Walla Walla, Washington, was formally recognized as an AVA (American Viticultural Area). Today, it is home to more than 120 wineries, two colleges, one university, the longest running symphony west of the Mississippi River, art galleries, museums, an amazing dining scene that includes James Beard award-winning chefs and eateries, and about 32,000 people who greet visitors with open arms.

This surprisingly sophisticated town is not on the beaten path, but it's easy to reach, with daily direct flights to and from Seattle and scenic highways leading from Portland, Seattle, and Boise. Once you're there, you'll find it easy to settle in. Over the past couple of years, Walla Walla has been recognized by Fodor's as one of the 10 Best Small Towns in America, by USA Today and Rand McNally as America's Friendliest Small Town, by Sunset magazine as having the Best Main Street in the West, and by The Daily Meal as America's Best Small Town for Food.

Start on the streets of downtown, where you'll always find something to try, from a hot cappuccino at sunrise to live music at a tasting room at sunset; followed by a fabulous gourmet dinner. Beyond a strong food and wine scene, you'll be delighted to discover historical architecture, interesting art and sculptures, and unique boutiques to explore. Hit the road and drive in any direction to find more!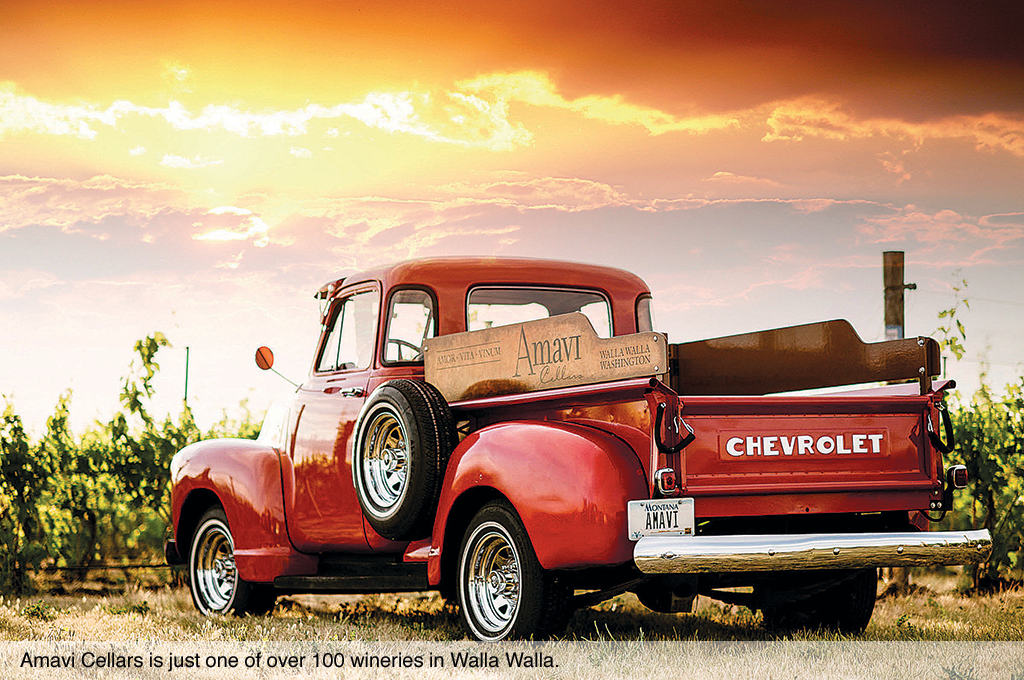 As far as wineries go, the Walla Walla Valley AVA is divided into five basic areas: Westside, Downtown, Eastside, Southside, and Oregon. Many of the Eastside wineries are located in repurposed World War II-era buildings near the Walla Walla airport, but wine is only the beginning. More than 337 species of birds have been documented in Walla Walla Valley, making it an excellent site for birding. The region also boasts six public golf courses and exciting routes for all levels of bicyclists. In addition, Walla Walla is home to several theater troupes, many museums, and historical homes.

From its vibrant Main Street to its rural hills and plains, Walla Walla will impress you with its cultural richness and approachability. In fact, many townspeople first came here as tourists themselves. "The town so nice they named it twice" deserves routine visits by us all.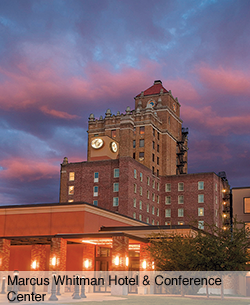 Wineries You Don't Want to Miss




Amavi Cellars


For the love of life and quality wines, Amavi Cellars is a name to know.



K Vintners & Charles Smith Wines


In 2008, K Vintners was recognized by Wine & Spirits Magazine as Winery of the Year in its annual buying guide, as well as one of the Best New Wineries of the Last 10 Years.



Lodmell Cellars


Lodmell Cellars' tasting room is in the heart of Walla Walla at the Historic Marcus Whitman Hotel.



Pepper Bridge Winery


Pepper Bridge Winery is known for its elegant, balanced wines handcrafted from grapes grown in its two renowned, sustainably farmed estate vineyards, Pepper Bridge and Seven Hills.



Three Rivers WInery


Named for Eastern Washington's three most prominent rivers: Columbia, Snake, and Walla Walla, Three Rivers Winery produces award-winning, ultra-premium wines from some of the Columbia Valley's most prestigious vineyards.



Featured Hotel




Marcus Whitman Hotel & Conference Center


Marcus Whitman Hotel & Conference Center is a landmark and storied gathering place for the local community and visitors alike.

Touring & Tasting is a media company that produces a wine and travel magazine and is also partner in the Hitched Wine Club.