Whistle Punk, TriUmph, and Devil's Smoke Stack are fanciful names for just three of the extraordinary wines crafted by Ray Sandidge, a renowned Washington State winemaking pioneer. Ray has devoted 30 years to making beautiful, superbly balanced red and white wines. Aside from short stints on Long Island, New York, and in the Rheingau region of Germany, Ray has spent 23 years making wines in Washington State.

While making wine in Europe, Ray decided that his wines would be crafted to provide pleasure—especially at the dinner table. His winery, C.R. Sandidge Wines, sources 10 different grape varieties from select vineyards throughout eastern Washington. Blending is meticulous. In fact, each barrel of wine is rated individually by Ray. Once the ratings are complete, the destiny of each barrel is determined by which style of wine it is best suited.

TriUmph and Caris are two impeccable Red Bordeaux styled blends. TriUmph is beautifully balanced and masculine, while Caris is bold and richly structured yet slightly feminine. Whistle Punk combines Red Bordeaux and Rhône Valley varietals resulting in a very generous, food-friendly favorite. Sabrina is a rare barrel-fermented Gewürztraminer and Riesling. Dry, great texture, and very fragrant, Sabrina has tasting room guests who claim they're "definitely not interested in Gewürztraminer" walking out with several bottles. The delicious Devil's Smoke Stack Port, made from Petite Sirah and Syrah grapes, is aged two or more years in barrel. The inaugural 2012 vintage of C.R. Sandidge Sparkling wines are still resting on tirage waiting to be released in early 2016.

The tasting room is located in the village of Manson on the north shore of the pristine Lake Chelan. The 112-year-old building is full of charm and history. The friendly, wine savvy tasting bar staff are quick to point out what pairs best with the complimentary hummus, cheeses, and chocolates offered to enrich one's tasting experience.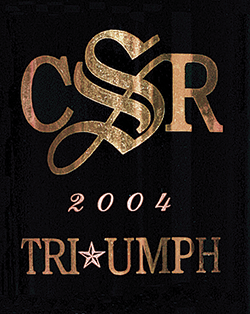 What to Buy




'13 Sabrina - $30


Nectarine, Granny Smith apple, spice



'12 Whistle Punk Red - $35


Ripe plum, black cherry, graham cracker, toasted coconut



'12 Caris


Blackberry, cherry, dried herbs, vanilla, caramel



Special Notes


Cozy indoor and outdoor deck seating, wine club discounts, very limited annual production available through tasting room, wine club and website only.



Contact


145 Wapato Way
Manson, WA  98831



Phone:

509-682-3704


Email:

tastingroom@crsandidgewines.com


Website:

crsandidgewines.com



Tasting Room:

Open Wed–Sat 12–6 (May–Oct); Tue–Sat 12–6 (Nov–Apr)

Touring & Tasting is a media company that produces a wine and travel magazine and is also partner in the Hitched Wine Club.