Escape to Yakima and the Yakima Valley in Washington State to find farm fresh experiences, and more than 100 award-winning wineries while basking in 300 days of sunshine. Enjoy the relaxing pace of the countryside and the charm of revitalized downtowns. Explore the vineyards with a winemaker, then laugh and enjoy a long leisurely lunch in Yakima or another community.

Access to the Yakima Valley couldn't be easier with a quick drive from the Seattle, Portland, OR and Spokane metropolitan areas. You can also hop on an Alaska Airlines flight from Seattle to Yakima.

Did you know that Yakima Valley is home to the largest variety of produce in the Pacific Northwest, including 78 percent of the hops grown in the entire nation? With fields, farms, and orchards at every turn, it's so easy to eat local in this abundant sun-kissed land. It's also inspirational. It seems that with each passing month more artisans are unveiling unique beverages inspired by local ingredients. Yakima Valley is fast becoming the craft beverage center of the Pacific Northwest.

 

Cultural Heritage



Immerse yourself in a variety of cultures of talented people from around the world in Yakima and the Yakima Valley Wine Country. Visit the Yakama Nation Cultural Heritage Center in Toppenish with one of the oldest Native American museums in the country. Explore the unique agricultural history of the Yakima Valley with still exhibits at the Yakima Valley Museum in Yakima and interactive exhibits of living history at the Central Washington Agricultural Museum. And don't forget to spice it up at the many Mexican taquerias and taco trucks or discover Yakima Valley culinary favorites at the many new restaurants in the Yakima Valley.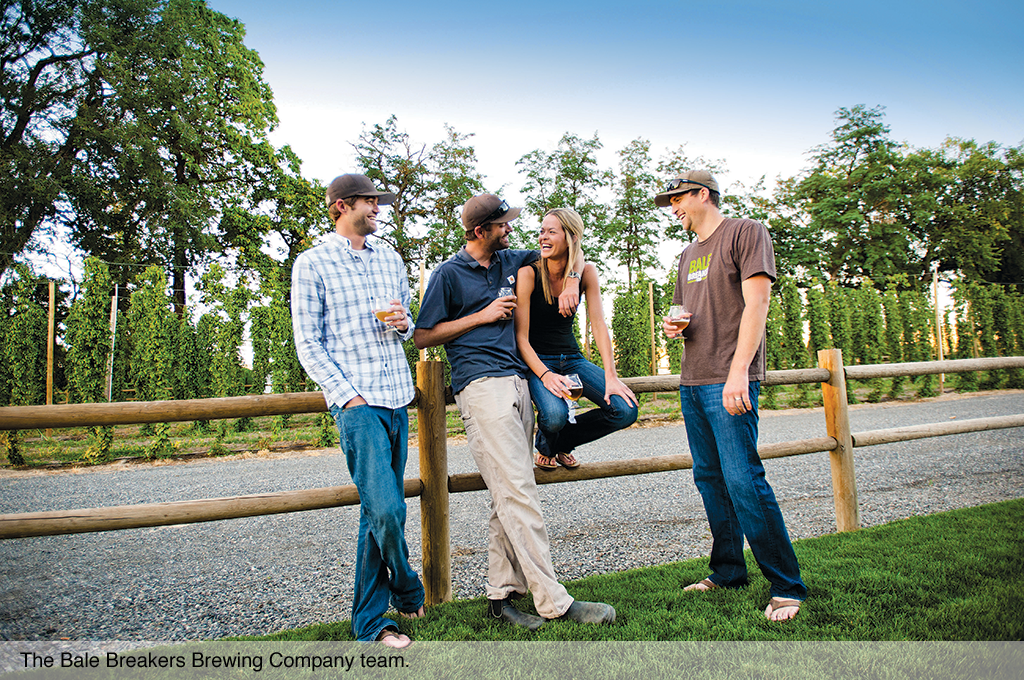 Drink It Up





Wine:

Yakima Valley is already known for its 80-plus wineries and 13,000 acres of vineyards. Established in 1983, it's the state of Washington's oldest appellation and produces roughly one-third of its total grapes. One Yakima Valley winery, Treveri Sparkling Wine House, is Washington's only winery that exclusively produces Sparkling wine. "Our guests come here to learn about and taste a product they won't find anywhere nearby," says Treveri's Julie Grieb. There are also several Yakima Valley Tasting Routes to follow.



Beer:

Long referred to as Hoptown, USA, Yakima Valley is just now becoming known for its fine locally crafted beers. Meghann Quinn and her two brothers are great grandchildren of the farmers who planted some of the Valley's first hops. Today, they manage a 900-plus acre hop farm that specializes in growing hops for the burgeoning craft beer industry and their own Bale Breaker Brewing Company, located in the middle of a hop field. "Not only do guests learn about hops and get to touch and smell the plant, they really enjoy our large patio and lawn area," Meghann says.



Cider:

Apples are certainly not new to Yakima Valley, but artisan-crafted hard cider is. It has been just five years since third-generation Yakima Valley farmer, Craig Campbell, and his wife Sharon decided to start Tieton Cider Works. They recently opened the Tieton Cider Bar in Yakima, and it's the talk of the town for its enlightening tasting flights and Growler-fill program. "I'm thrilled to be part of the Cider revolution," Sharon says, "and thinking about where we can take this industry."



Spirits:

Beyond apples, Yakima Valley's sweet delicious cherries, grapes, apricots, peaches, pears, and plums are a source of inspiration for one creative team of partners including Cragg Gilbert and Thomas Hale. They built the Valley's fourth distillery, Glacier Basin Distillery, to produce an enticing menu of distilled spirits derived from orchard fruits. "Our tasting room guests are impressed with the fact that we produce our fruit brandies and vodka using locally grown fruit from our on-site location, Hackett Ranch," Thomas says.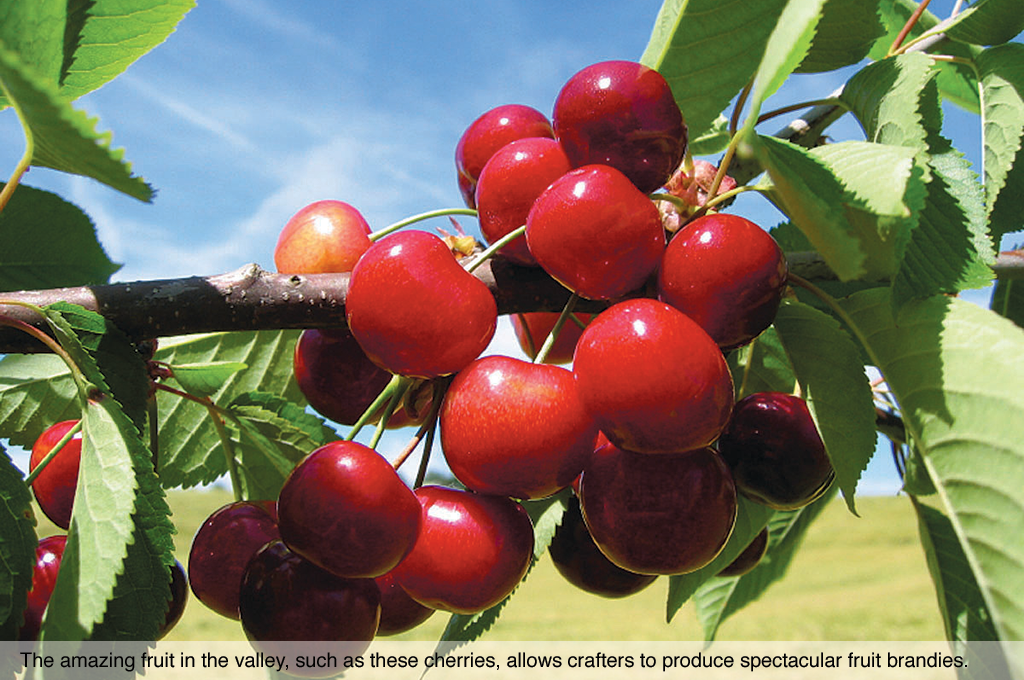 Wineries You Don't Want to Miss





Desert Wind Winery


Located at the foot of the Horse Heaven Hills in the Yakima Valley AVA, Desert Wind Winery pays homage to the area's arid, hot climate with its name, handcrafted wines, and distinctive style of hospitality.



Kestrel Vintners


Kestrel View Estate Vineyard is home to the oldest continually producing Chardonnay block in the state of Washington, as well as Cabernet Sauvignon and Merlot plantings dating back to 1972, and many more varieties.



Mercer Estates


The name "Mercer" means far more than wine in Eastern Washington, where the Mercer family's farming tradition stretches back five generations and 125 years.



Walter Clore Wine and Culinary Center


Named for the late Dr. Walter J. Clore, officially recognized as the Father of Washington Wine for his life's work studying vinifera grapes and their potential in Washington, the Walter Clore Wine and Culinary Center is an exciting wine tasting and education destination.

For more information on Yakima Valley visit visityakima.com.

Touring & Tasting is a media company that produces a wine and travel magazine and is also partner in the Hitched Wine Club.