Find Family Fun at Tri-Cities
While nearly all of Washington's wineries surround Tri-Cities, there are is something for every family member to enjoy.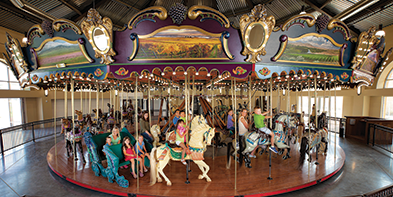 Photos courtesy of Tri-Cities
---
"
There's nothing new about the geology of the Tri-Cities area. Its basalt and lava landscape was carved by the great ice age floods."
The Tri-Cities is located in the heart of Washington wine country in the center of the Pacific Northwest, about a three and one-half hour drive from Seattle and Portland. In fact, 99 percent of Washington's vineyards are within a 90 minute drive from the Tri-Cities, making it a mecca for wine, food and new things to do. However, Tri-Cities has amazing family-friendly activities to experience, here are just a few.



Gesa Carousel of Dreams



This absolutely beautiful wooden carousel, first built in 1910, has been lovingly restored into a world-class piece of art you can touch, feel, and ride. It has three rows of horses and chariots, including 16 jumper horses, all expertly handcrafted by a Russian immigrant named Charles Carmel. Unveiled in Kennewick late last year, the Gesa Carousel of Dreams has fast become a center for year-round fun with classic carousel rides plus an event space with a kitchen, concession stand, and banquet room. Already, the calendar is loaded with birthday parties, corporate events, non-profit fundraisers, community gatherings, and more! The carousel holds up to 45 riders, and there is plenty of room for you!



Vista Views



There's nothing new about the geology of the Tri-Cities area. Its basalt and lava landscape was carved by the great ice age floods. But its most prominent peaks (Badger, Rattlesnake, and Red Mountains) provide amazing views. In fact, a local group of citizens, Friends of Badger Mountain, have worked to preserve 574 acres on Badger Mountain. Muscle powered activity is all that is welcome here, making it a favorite place for hiking. New trails have been established, including Badger's Orchard View Trail. Choose a trail and hike just about 800 feet in elevation. You'll be rewarded with panoramic views of the Tri-Cities and Yakima and Columbia River Valleys—the heart of Washington Wine Country.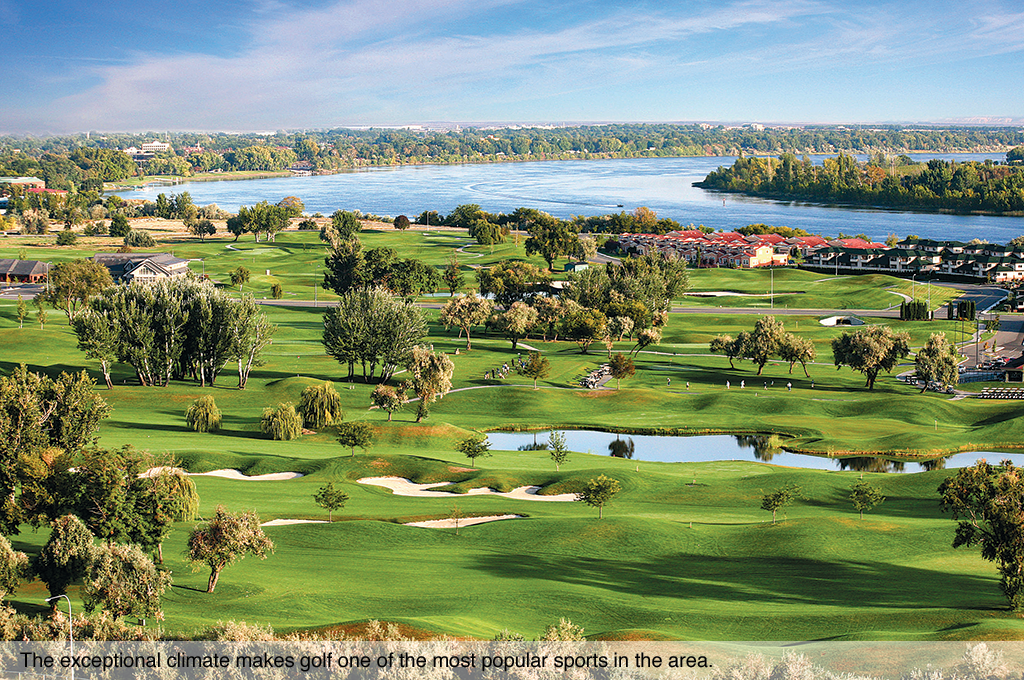 The REACH



Introduced in the summer of 2014 in Richland's Columbia Park West, The REACH is a fabulous storytelling center dedicated to the natural, scientific, and cultural history of the Columbia River and Tri-Cities area. It gets its name from the Hanford Reach National Monument, the last free-flowing stretch of the Columbia River. The story of this natural wonder and the surrounding region is showcased in Gallery 1. Gallery 2 explores the crucial role played by the Manhattan Project and Hanford Engineering Works in the ending of World War II. Additional exhibits cover the region's agricultural history, the Federal Columbia River Power System, and the region's diverse wildlife and ecosystem. The REACH also offers a variety of regional geological tours, bus and jet boat tours, agricultural tours, plus live performances at its own 500-seat amphitheater.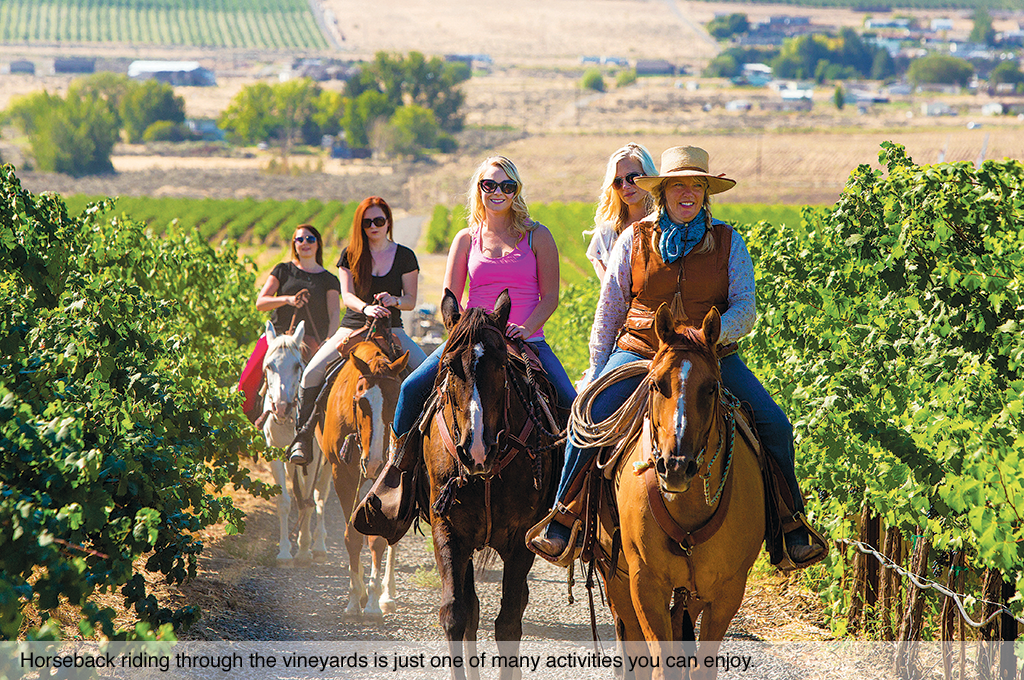 What's Next



The Tri-Cities just keeps getting better. Recently, the Washington State University (Tri-Cities) Wine Science Center opened its doors. Although it is not yet ready to receive drop-in visitors, it promises to be the most technologically advanced wine research center in the world. The new Manhattan National Historical Park houses the B Reactor, the world's first full-scale plutonium production reactor. This historical park will soon be ready for public viewing.

For more information visit visittricities.com.

Touring & Tasting is a media company that produces a wine and travel magazine and is also partner in the Hitched Wine Club.


---
---
---
Leave a Comment