Vigilance Winery & Vineyards Shepherd's Sustainable Experiences
Their roughly 1,850 acres are sustainable thanks to 1,500 sheep.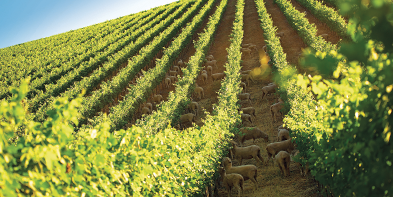 Photos courtesy of Vigilance Winery & Vineyards
---
"
They can walk outside and sit on our deck for as long as they like, or hike in the vineyards with family and friends."
Overlooking Anderson Marsh State Park at the southern end of Clear Lake, Vigilance Vineyards is the home of the Shannon Ridge Family of Wines tasting room. Owners Clay and Margarita Shannon have created a special combination of lake country hospitality along with a stunning portfolio of wines to sample. They offer tasting flights from Shannon Ridge; Vigilance Vineyards; High Valley Vineyards; Hillgate; Dalliance; a brooding blend of Zinfandel, Syrah, Barbera, Tempranillo, Cabernet Sauvignon, and Grenache; and the newest wine, Playtime, an enticing blend of Zinfandel with small amounts of Grenache, Petit Verdot, and Barbera with a price that's equally attractive as its label depicting the Pinup Stars of World War II.

"We give our guests a wide selection of wines to taste in one beautiful place," says Owner Clay Shannon. "And they can walk outside and sit on our deck for as long as they like, or hike in the vineyards with family and friends. It's exactly how we like to enjoy our lives. We've been blessed to get this place and we want to share it." The Shannons cultivate their vineyards to highlight the unique characteristics of Lake County grapes and they also work together to raise grass-fed lamb. They practice sustainable farming by using sheep in the vineyards to maintain the natural cycle of the land, a system Clay has named the Ovis Cycle.

There are 1,500 head of sheep combing the ranch, guided by a full-time shepherd along with the Shannon family's beloved sheep dogs. The sheep keep the vineyard sustainable by minimizing the need for fertilizers and herbicides, and they get 20 percent more protein when eating grape leaves than they do when eating grass. "Because of the natural fertilizers the sheep leave behind, we call them our 'Woolly Compost Machines,'" Clay says. "They also reduce our labor needs in the spring, and we use them to reduce fire hazard outside the vineyards during the summer. They are some of the best workers we have!"

The Shannon family is committed to preserving their land, not only for the great vineyard sites, but also for the bear, elk, mountain lions, eagles, and other creatures which live there. Of their approximately 1,850 acres, only about 35 percent have been converted to vineyards. The balance of the land has been preserved for the wildlife, which wanders through the property from the expansive wilderness areas adjoining the ranches. The vineyards were carefully plotted out, leaving corridors open to migrating animals and protecting sensitive nesting areas.

Wine lovers everywhere can be part of Shannon Ridge every day when they join The Wrangler Wine Club. Members can purchase fine wines at discount prices, "rope in" many wines before they are released to the general public, and receive invitations to exclusive Wrangler events like Winemaker Dinners, barbecues on the ranch, and wine club member release parties. Members receive two bottles of new release wines four times a year with detailed tasting notes and delicious recipes. Whether they're visiting the Shannons in Lake County or opening a bottle of their wine at home, wine lovers can share the Shannons' vision in each glass.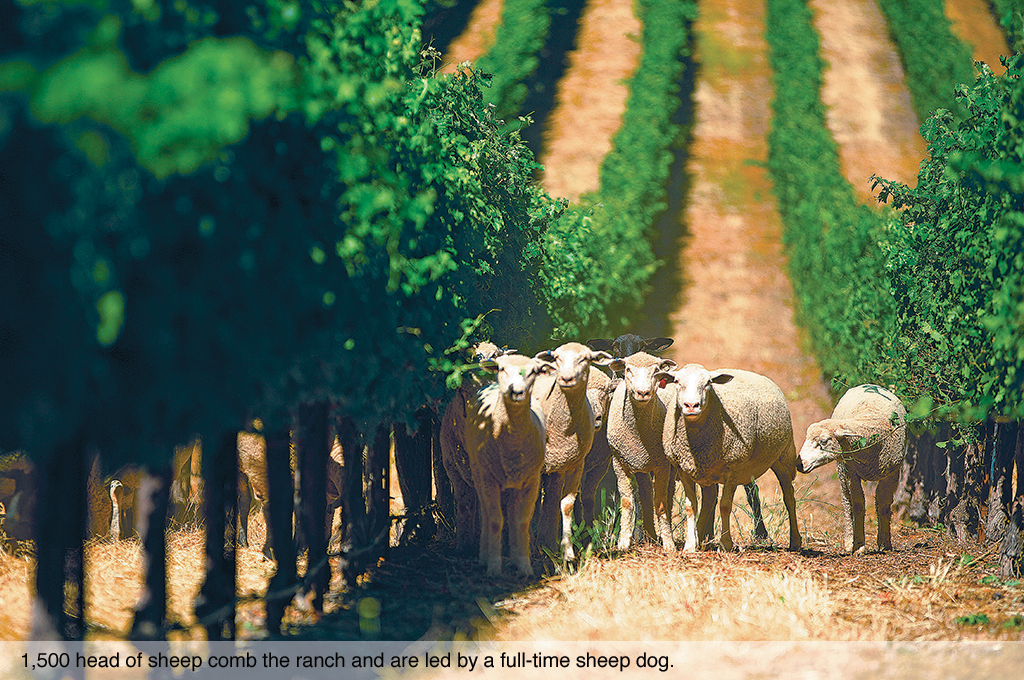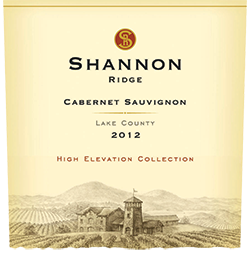 What to Buy




'13 Vigilance Chardonnay


Green apple, tropical fruit



'12 Cimarron


Ripe cherry, dark berries, spice



'12 Cabernet Sauvignon


Ripe cherries, cassis, vanilla bean



Special Notes


Spectacular view, outdoor pet friendly, wine club events, sustainable farming practices.



Contact


13888 Point Lakeview Rd.
Lower Lake, CA  95457



Phone:

7079949656


Email:

info@vigilancewinery.com


Website:

vigilancewinery.com



Tasting Room:

Open Fri. – Sun.: 11 – 5 PM

Touring & Tasting is a media company that produces a wine and travel magazine and is also partner in the Hitched Wine Club.


---
---
---
Leave a Comment