In Santa Barbara County, the name Riverbench is synonymous with premium quality Chardonnay and Pinot Noir. Riverbench Vineyard was first planted in fertile alluvial Santa Maria Bench soils on the southeastern edge of the Santa Maria Valley in 1973. It has long been a coveted source for some of the region's finest Burgundian varieties.

Through the years, Riverbench has retained a firm commitment to sustainable winegrowing practices. In 2010, the vineyard earned SIP (Sustainability in Practice) Certification, a third-party evaluation program that demonstrates the winery's dedication through its daily practice of a long list of standards that affect the workers, soil fertility, cover crops, wildlife, native plants, irrigation, and more.

Although Riverbench could easily rest on its stellar reputation for superior Chardonnay and Pinot Noir, this is only the beginning. A few years back, several acres of Riesling was added as a delightfully successful experiment. The winery also launched a unique Sparkling wine program in 2012. The program was initiated to fill a gap in Santa Barbara County, where wineries with a full, committed Sparkling wine lineup had yet to emerge. In 2008, Riverbench introduced the Cork Jumper Blanc de Blancs, the region's first Certified Sustainable Sparkling wine. In 2012, a Blanc de Blancs Demi-Sec and Blanc de Noirs were added to round out the Sparkling offerings.

Riverbench wines are poured in two charming tasting rooms. The first sits at the foot of the vineyard in Santa Maria Valley, in a completely restored 1920s Craftsman-style farmhouse. Guests are invited to bring a picnic and linger on the outdoor patio and make new friends at the bocce court and horseshoe pit.

Recently, a more urban-style tasting room opened its doors in downtown Santa Barbara's vibrant Funk Zone, near restaurants, boutiques, and the beach. Now, wherever they tour in Santa Barbara County, wine tourists can easily check in with the benchmark: Riverbench wines.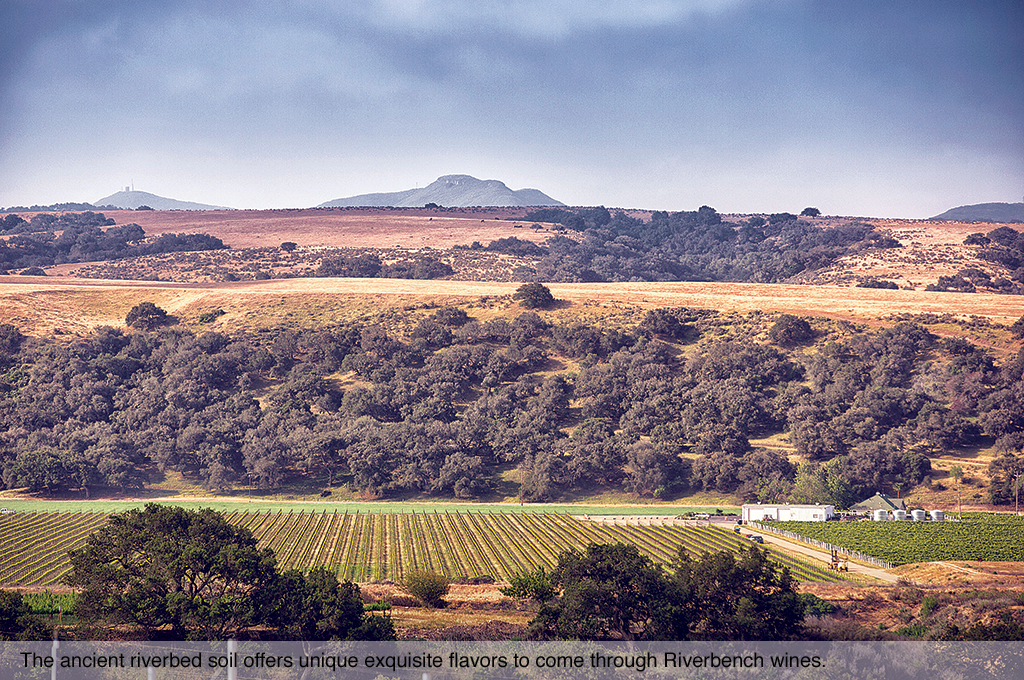 AN INTERVIEW WITH WINEMAKER CLARISSA NAGY





T&T: You have been at Riverbench for three years! What have you learned during your tenure?





CN:

I've really grabbed a deeper understanding of the Santa Maria Valley as a whole. It has been exciting to work with the old vines at Riverbench and see how the soils of our ancient riverbed are a prime terroir for Chardonnay and Pinot Noir. Sensory evaluation is one of my passions. Our general manager has similar passions, and in spring 2014, we attended an olfaction seminar, Wine and Flavors, together. It has helped me to be a better winemaker. We're taking Level 2 this year.



T&T: Your Sparkling wines are delightfully crisp. What do you look for when you're picking grapes for your Sparkling program?





CN:

I am looking for green apple notes in the Blanc de Blancs, lime and citrus notes for the Demi-Sec, and strawberry and Bing cherry notes for the Blanc de Noirs. I am looking for acids at roughly nine grams per liter when the Brix is at 18 degrees. Riverbench Vineyard really is a great spot for producing Sparkling wines. With our Region 1 temperatures and our ancient riverbed soil structures, we get those numbers and flavors. It produces a very balanced wine. I have never been one to only pick by numbers. They are a tool that I use. Balance is key.



T&T: Do you have any fun experiments or projects we should be watching for in 2015?





CN:

Yes! We are making a Sparkling wine that will be held in barrel for a year before bottling for tirage. Currently, our Sparkling barrel ferments in neutral oak and ages in barrel for six months. I am excited to taste the development of the wine and its complexity. We also had the opportunity to make some 2014 late harvest Riesling. We had some Botrytis starting at the time of our Riesling harvest. We left the Botrytis clusters out there for another month. We harvested the noble rot clusters at 27 Brix with a wonderful bright acidity. It will make a lovely dessert wine, to be released this year.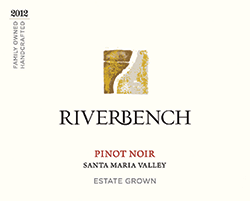 What to Buy




'13 Estate Chardonnay - $26


Bright citrus flavors, buttery note



'12 Estate Pinot Noir - $30


Juicy red fruit flavors, smoke, clove, coconut



'11 Cork Jumper Blanc de Noirs - $45


Strawberry, raspberry, blood orange, grapefruit, tangerine



Special Notes


Sustainable farming practices, scenic view, picnic grounds, pet friendly, wine club events.



Contact


6020 Foxen Canyon Rd.
Santa Maria, CA  93454



Phone:

805-937-8340


Email:

info@riverbench.com


Website:

riverbench.com


Tasting Room:

Open Daily 10–4

Santa Barbara Tasting Room
137 Anacapa St Ste C
Santa Barbara , CA  93101



Phone:

805-324-4100


Tasting Room:

Open Daily 11–6

Touring & Tasting is a media company that produces a wine and travel magazine and is also partner in the Hitched Wine Club.