Tucked away in the hills of Santa Ynez Valley, Pence Ranch is a small artisanal winery dedicated to producing world-class wines that highlight the unique complexity of Santa Barbara terroir.

Proprietor Blair Pence founded the winery out of his longtime passion for Pinot Noir and Chardonnay, particularly those produced in Burgundy, France. He traveled there often to learn how the region's renowned wines are created, and then began searching for a suitable site to cultivate cool climate grapes of his own. In 2004, he finally found the perfect property: a 200-acre ranch on the western edge of Santa Barbara County. The estate boasts a unique collection of soils that contain limestone and clay, making it prime terrain for Chardonnay and Pinot Noir. The varying temperatures and topography of the expansive property also allow for the growth of other varietals, such as Syrah and Gamay, which were recently added to the Pence Ranch portfolio.

A real estate developer by trade, Blair recognized a promising piece of property when he saw one and knew he could leverage the ranch to create a premium vineyard. To turn his vision into reality, he hired a dedicated, year-round crew that helped him build the winery from the ground up, literally— they cultivated the land, constructed the roads, restored the original 1907 ranch buildings, and built nearly all the structures on the property.

Most of the original crew members still work with Blair, so they possess a deep understanding of his non-interventionist, site-driven philosophy toward producing quality wines. Each vineyard block is allowed to develop to its full potential with minimal intervention, resulting in rich, flavorful wines that reflect the special terroir of the site.

While wine is the focus at Pence Ranch, the land is used for more than growing grapes. The organic farming practices established in the vineyard are used to cultivate various crops on the ranch, including marcona almonds, Italian rye, and eight olive varieties. Most recently, the farm started growing fruits and vegetables for Celestino Drago, owner of the acclaimed Drago restaurants in Los Angeles, from seeds Celestino brought back from his family's farm in Sicily.

The ranch also provides sustenance for the crew, just as it did for the natives of Alta California. Most of the Black Angus cattle are used to feed the employees, while the egg-laying chickens provide breakfast each morning. It's this self-reliance that enables Pence Ranch to ensure the highest quality in all its endeavors, from the farm to the vineyard.



" I like to think of how the soils are much like ribeye steaks with their extra marbling."


This dedication to excellence is evident in the exceptional wines, which are exclusively available at the winery. Visitors must make an appointment for a tasting or tour, but once they arrive, they can expect an intimate, leisurely tasting of current releases. Guests are also invited to bring a picnic and bottle of wine outside by the picturesque pond area, which contains several tables and a large cabaña. For a more private gathering, visitors can head to quaint North Camp, a rustic refuge tucked among an old-growth oak forest.

With its beautiful bucolic setting and exquisite wines, Pence Ranch is a must-see winery for those seeking a serene and unique wine tasting experience in Santa Barbara County.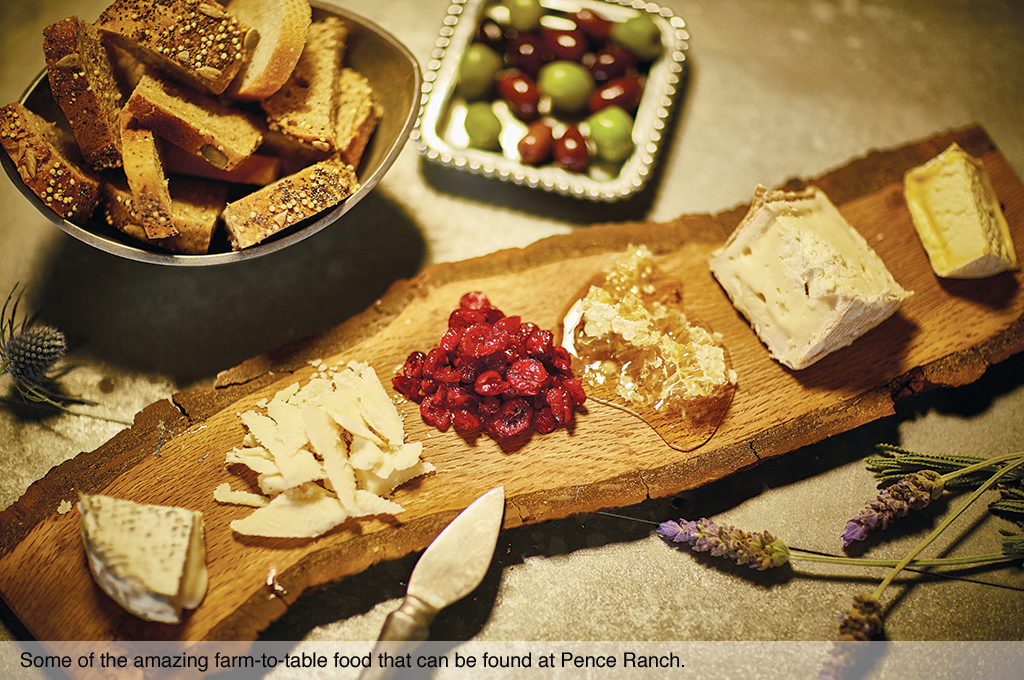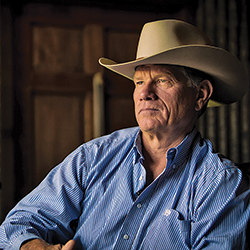 AN INTERVIEW WITH BLAIR PENCE





T&T: You were inspired by Burgundy and planted grapevines in Santa Barbara County. What makes this region so special?





BP:

Santa Barbara County's Sta. Rita Hills AVA is one of the few places in the world where the cold ocean winds are allowed to blow in without any obstruction from mountains, and we have this incredible sunshine.This "refrigerated sunlight" is very unique to California and protects both the freshness and flavor of the fruit. Also, our clay soils are very distinct, because they are richer and heavier. I like to think of how the soils are much like ribeye steaks with their extra marbling. They have more flavor than leaner cuts of meat. Our wines showcase this extra density and flavor.



T&T: Pence Ranch is more than a working ranch, it's a polyculture. Why is this important to you, and what impact, if any, does this have on the wines?





BP:

The farming operations at Pence are 100 percent organic and grown entirely by our own team. In today's wine world this is actually very rare. Our planting of olive, fruit, and almond orchards, along without rye (all of which will be urned into consumables for our guests), reinforces our commitment to estate grown wine and food. By farming organically and not using pesticides, we see an incredibly dynamic and healthy vineyard. There is an abundance of life and vitality on our property. Because our wines are only fermented using wild yeast, we feel this positive energy also emanates from our wines.



T&T: And you're also growing produce for a celebrated Hollywood chef?





CN:

You must be referring to the vegetable gardens at Pence, special acreage we planted for our friend and well-known Los Angeles Chef, Celestino Drago. He brought back seeds from Italy, and I'm glad to farm them for him. I suppose the garden emphasized our love for many things: fresh food, great wines, and conversations around the dinner table.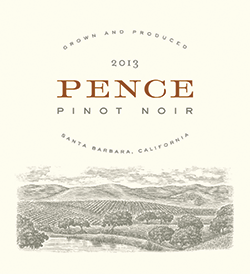 What to Buy




'13 Estate Chardonnay - $36


Fresh yellow citrus



'13 Estate Pinot Noir - $36


Bright fruit, black raspberries



'13 FUGIO Estate Pinot Noir - $56


Intense fruit, floral, fresh forest



Special Notes


Private tastings and tours by appointment, picnic grounds, scenic view, organic farming practices, events and wine club tastings.



Contact


1909 W Hwy 246
Buellton, CA  93427



Phone:

805-735-7000


Email:

info@penceranch.com


Website:

penceranch.com


Tasting Room:

Private tours and tastings by appointment.

Touring & Tasting is a media company that produces a wine and travel magazine and is also partner in the Hitched Wine Club.