The southeastern side of Spring Mountain where Fantesca Estate & Winery stands has a rich and compelling female heritage dating back more than 150 years. In 1860, the land was the dowry of Caroline Bale when she married Charles Krug, founder of the oldest winery in the Napa Valley. In 1889, a Cabernet Sauvignon from this area, crafted by pioneering female Winemaker, Hannah Weinberger, won one of the first awards for a wine from the Napa Valley. The legacy lives on today in Fantescaís wines, crafted by world-renowned Winemaker Heidi Barrett.

Fantesca was founded by Susan and Duane Hoff in 2004 when they purchased a 53-acre parcel of land with 10 acres of vineyards planted to Cabernet Sauvignon and Petit Verdot. Fully appreciating the landís connection with strong women, they chose the name Fantesca after the saucy and brave female character in the popular sixteenth century Italian theatrical performances of commedia dellíarte.

The winery produces only 3,000 cases of wine per year, and the wines are available by allocation only. Besides an estate Cabernet Sauvignon, a Pinot Noir, and a red blend called All Great Things, the Fantesca Estate portfolio boasts the only Chardonnay currently crafted by Heidi, who has received numerous 100-point scores from Robert Parker, Jr.

Despite the notoriety, Fantesca Estate & Winery is dedicated to providing an unpretentious experience for its collectors. Private visits are arranged by advance appointment to ensure that every guest gets a true sense of what itís like to be a Fantesca collector. Guests enjoy a leisurely stroll to a deck overlooking the estate vineyards, a visit to the caveórumored to be an abandoned silver mineóa sample of Pinot Noir from a barrel, and a sit-down tasting of the current release wines in the private tasting room. Becoming a collector is a must because the heritage and wines of Fantesca Estate & Winery deserve to be savored.



"Since it comes from the cooler side of the valley, the wine is softer overall, and elegant."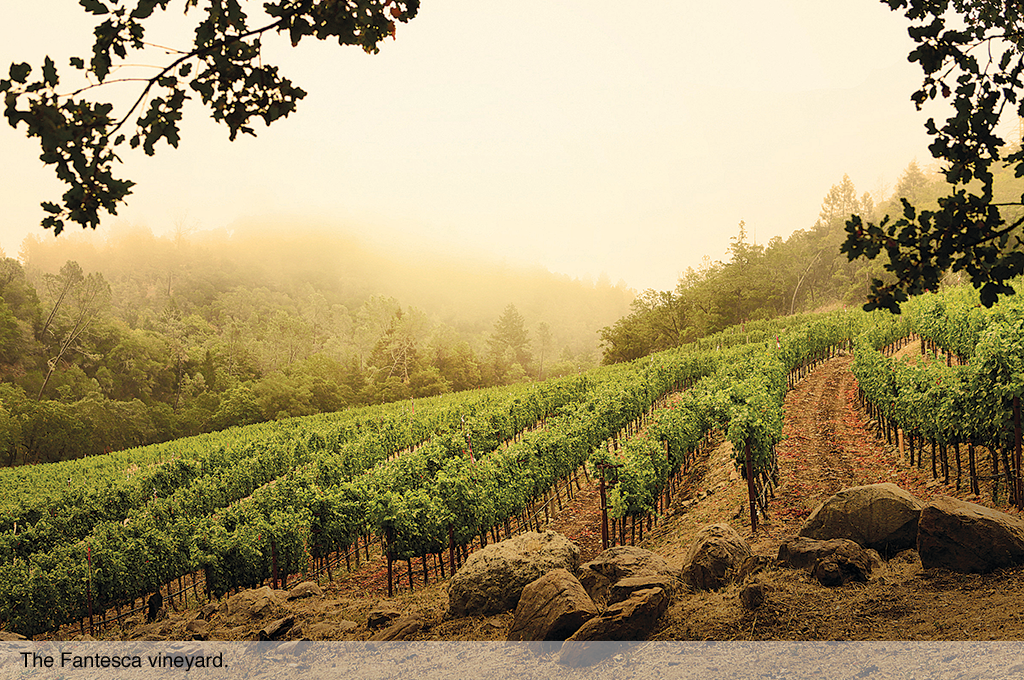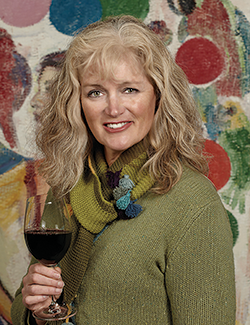 AN INTERVIEW WITH WINEMAKER HEIDI BARRETT





T&T: As a leading winemaker in the Napa Valley with numerous 100-point scores from Robert Parker, Jr. under your belt, you must have countless opportunities to craft wines for top-tier wineries. Why Fantesca?





HB:

Iím always looking for a new challenge in winemaking, and Fantesca offered me the chance to work with Spring Mountain fruit. The Spring Mountain District is really intriguing and challenging because itís situated on the west side of the Napa Valley on the eastern slopes of the Mayacamas Mountains. I was excited when Susan and Duane first approached me, because I was interested in creating something new. The vineyardís location tends to be cool and shady in the afternoon and throughout the day, there are pockets of shade and sun. The vineyardís terraced section, planted to Cabernet, is never quick to ripen, so itís challenging to make great wine no matter the vintage. I feel fortunate that the Hoffs put full faith in me and I donít take that lightly.



T&T: We understand that your only Chardonnay is the Russian River Valley Chardonnay you craft for Fantesca. What can you tell us about this wine?





HB:

Itís sourced from three different vineyards in the Russian River Valley. The flavors are very pure. The wine is tank fermented and aged in some new but mostly used French oak barrels. This Chardonnay is very fruity with a touch of oak, well balanced, and very food-friendly. This is not a heavy handed, malolactic buttery Chardonnay.



T&T: Fantescaís estate Cabernet is your only Spring Mountain Cabernet Sauvignon. What are the specific characteristics of this vineyard, and how are they expressed in your wine?





HB:

The Cab has the footprint of Spring Mountain and possesses aromas of Spring Mountain fruit with notes of cherry and dried herbs. Since it comes from the cooler side of the valley, the wine is softer overall, and elegant. At Fantesca, we also make a red blend called All Great Things. The fruit for this wine comes from other vineyards around the valley. I get to source any variety from any vineyard and experiment. Itís a bigger, richer wine, and itís always exciting to make.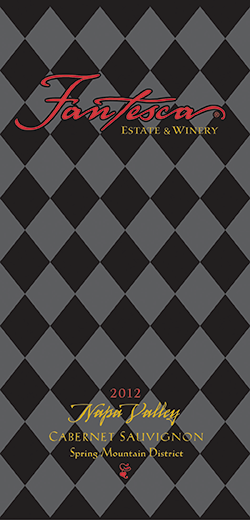 What to Buy




'13 Chardonnay


Apple, citrus, pear



'12 All Great Things Duty


Dark berries. Propriety red blend (Release: Fall 2015)



'12 Estate Cabernet Sauvignon


Berries, cherry. Wait-list only wine (Release: Fall 2015)



Special Notes


Private tours and tastings by appointment, wines by allocation only, sustainable farming practices, scenic view, wine cave.



Contact


2920 Spring Mountain Rd
St Helena, CA††94574



Phone:

707-968-9229


Email:

info@fantesca.com


Website:

fantesca.com

Touring & Tasting is a media company that produces a wine and travel magazine and is also partner in the Hitched Wine Club.