Set in an environment that's as romantic as its name, Wine & Roses Hotel, Restaurant, and Spa offers visitors to Lodi wine country a splendid retreat. From the moment they arrive, guests feel they're in good hands. The staff has a knack for sensing just how much pampering one requires and proceeds accordingly.

The hotel features 66 spacious guest rooms and suites located in a variety of settings. The Historic Inn, built in 1902, offers individually designed guest rooms, each with a distinctive charm. Garden Rooms boast rustic luxury, Spa Rooms emanate a Zen-like feel, and the Signature Suites are abundant with custom details and amenities.

No matter where they land, guests tend to feel right at home. They admire breathtaking views of lush gardens from their veranda or balcony as they settle in, appreciating the hotel's many creature comforts like Italian linens, down pillows, free Wi-Fi, in-room voicemail, and Aveda personal care products. Some rooms also feature flat-screen TVs, iPod docking alarm clocks, and plush Wine & Roses bathrobes. In the morning, guests can rise slowly in the comfort of their suite, or they can get an early start with a workout in the well-appointed fitness center or heated outdoor pool.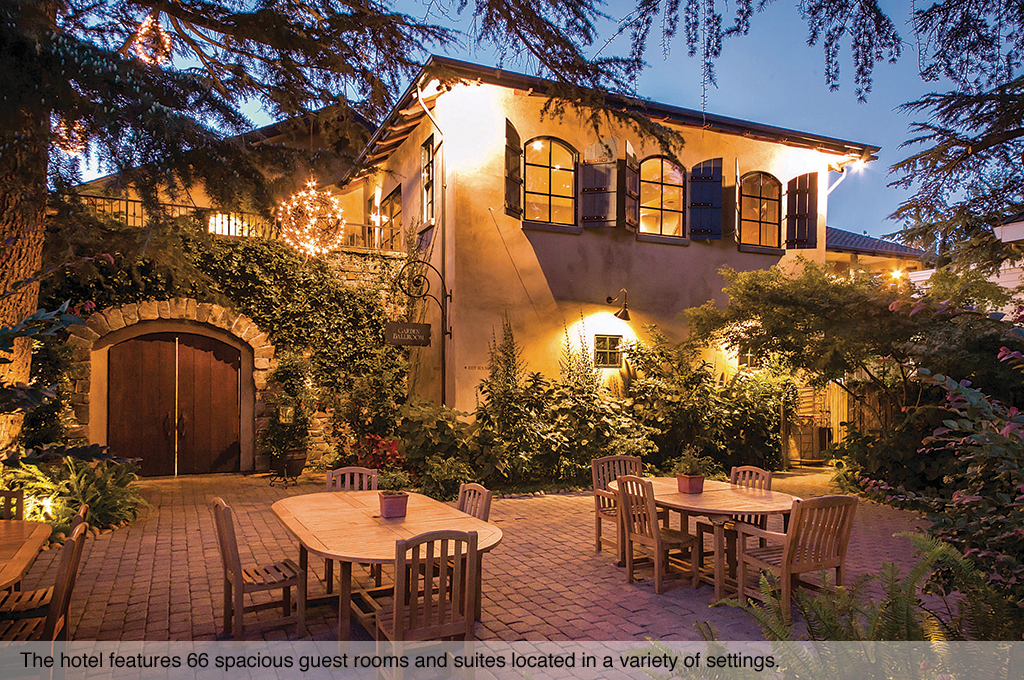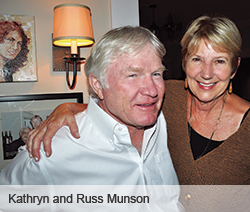 An Interview with Wine & Roses Founders Kathryn and Russ Munson




T&T: Through the past 25 years, your restaurant has earned a great reputation in the community. Why do you think that is?




RM:

Actually, since the early 1900s the Towne House has always been a gathering place for family, friends, and community. The history and beauty of the property draws locals, as does the long-standing commitment to the community of every owner through the years. In the last 25 years we have paid particular attention to the cuisine with a personal day-to-day involvement as the owners. Additional attention has been paid to the restaurant design, keeping it fresh.



T&T: Can you describe the cuisine and any objectives your chef may have?




KM:

Chef John Hitchcock concentrates on a straightforward cuisine, letting the dishes speak for themselves without too much fanfare. He describes himself as an American Classic chef, cooking seasonal food with great technique. Always striving for what can be is part of our mission statement and part of what we talk with Chef John about all the time.



T&T: You serve many Lodi wines. Do you think they complement your cuisine best?




RM:

Yes, when your food is grown and raised in the same region where the grapes are grown they naturally pair well. What's great about Lodi is that it produces so many different varietals that we can always find a wine that pairs perfectly with a dish. That doesn't mean that we don't carry wines from other regions, we just promote Lodi.



T&T: If you could give another restaurateur any advice, what might it be?




KM:

Be passionate and willing to commit exorbitant amounts of time and energy. To be great requires the stars to align…some magic!



CONTACT


2505 W Turner Rd.
Lodi, CA  95242



Phone:

209-334-6988

Email:

sales@winerose.com


Web Site:

winerose.com


Price Range:

Rates: $199 and up

Touring & Tasting is a media company that produces a wine and travel magazine and is also partner in the Hitched Wine Club.