Best Online Buys for Married College Students
Four ways to save online for your college essentials.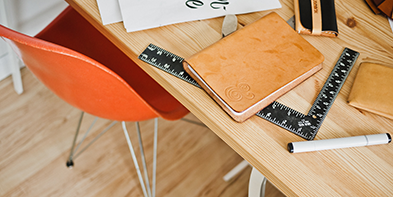 ---
"
While computers aren't cheap, with student discounts you can land great deals on what would otherwise break the bank."
As a young married couple in college, money can be a finite resource. It's tough to think about going out to dinner and a movie when you're trying to figure out how to purchase your textbooks. To make the most of your experience and to not let the stress of money effect your marriage, you'll want to stretch every dollar as far it can go. Thanks to the internet, every product and necessity can be found online, most likely for a fraction of the price they sell for in stores. We've identified four areas where you can save money—hopefully freeing up enough to squeeze in a date night once a semester.



Laptops:

Sure Microsoft says they have a tablet that can replace your laptop, but that doesn't mean laptops are out of the picture just yet. For the price, you simply can't get the same specs in a tablet, like the Surface or iPad—those products are expensive due to size and new technology. However, a high performance laptop won't put you back as much as you might think if you shop smart. Companies like Dell, Apple, and even Best Buy have exclusive deals for college students. Get discounts on Dell's 5000 series laptops, get Apple Store gift cards when you purchase a computer, or get money back on Microsoft Office subscriptions from Best Buy. While computers aren't cheap, with student discounts you can land great deals on what would otherwise break the bank.



Textbooks:

Textbooks can cost as much or more than a new laptop. That's why they are a must-buy-online item. Alibris.com has a marketplace where you can buy new or used textbooks directly from the previous owner. When you're done with your textbooks, create your own Alibris listing to sell them so you can make some money back. Amazon also has new and used textbooks, as does Half.com, but Alibris excels because of their 60 day money back guarantee and superior customer service.



Tires:

Cars are an expensive item when you're in college. All your friends ask for rides, and it's difficult to say no. With how much you drive, it doesn't take long for your tires to wear thin. Local tire shops have a limited stock. Don't waste your time on phone calls or by driving around to shops. Tirebuyer.com has all the tires you need, and name brands, like Michelin, for competitive prices. You can also have TireBuyer ship your tires to a certified installation specialist in your area, free of charge. Don't waste time, gas, and money shopping around, get the exact tires you want online.



Vanity Subscriptions:


For Guys: Dollar Shave Club is exactly what it sounds like. You spend $1 a month—yeah, $1, and you get a razor and Dollar Shave Club's Shave Butter, sent directly to your door. Don't waste your time on flimsy drugstore razors and Barbasol shave cream, get a better razor, and the quality shave you want at this low price. And the best part is, you can leave them off your shopping list because you'll never be razorless again.

For Ladies: BirchBox is a beauty product subscription. While it's similar to Dollar Shave Club in design, the creators know that not every woman wants the same products. That's why you create your own BirchBox profile, specify which products you want, and the rest is left to fate—okay not fate, but the postal service, which is similar. While all the BirchBox subscription items come in sample sizes, the price point is great, and you can always change what you get each month. This subscription is wonderful for product junkies who like to keep their beauty regimen fresh.

Alex Clark-McGlenn is currently taking his MFA in creative writing from the Northwest Institute of Literary Arts. He has been published in eFiction Magazine, Inkwell at Evergreen, Slightly West Literary Magazine, and appeared in Smokebox Literary Magazine July, 2014. He currently lives in Bellingham, Washington.


---
---
---
Leave a Comment