With an ideal location in the heart of Sonoma Wine Country, with easy access to the quaint towns of Healdsburg and Sonoma, as well as the famed Dry Creek, Alexander, and Russian River Valley appellations, Fountaingrove Inn and The Steakhouse @ Equus provide gracious accommodations to leisure and business guests alike. It's amazing how close this hospitable oasis is to everything we know and love about Sonoma County: wine country, redwood forests, the Sonoma Coast, and even small boutiques and shopping!



A Hospitable Hotel



From the moment guests arrive, they can tell that Fountaingrove Inn is all about hospitality. In the beautifully lit lobby, they are welcomed warmly at the front desk and asked if they'd like the bellman to assist with their luggage. There's a new energy here, inspired in part by several new managers who believe in treating the staff like family and ensuring that each guest has the best stay possible. Fountaingrove features 124 guest rooms, including 30 junior suites, 4 deluxe suites, and 2 spa suites. Each room has decorative furnishings, plush bedding, flat-panel televisions, and elegant bathrooms with black granite and natural stone tiling.



A Raved-About Restaurant



Pretty much everything has been refreshed at Fountaingrove's popular restaurant—including its name! The Steakhouse @ Equus features a new menu of old favorites. Created by the restaurant's new executive chef, Doug Mahoney, the menu showcases premium meats with a modern twist. The quality steaks include a bone-in porterhouse steak for two, cooked to perfection and carved tableside. To accompany the steak, there are great sides like Creamed Spinach and Kale, Duck Fat Roasted Potatoes, and Baked 5 Cheese Mac. Non-beef steaks, like yellowfin ahi and brick of chicken, and freshly made pasta dishes round out the menu. The extensive wine list is sure to satisfy the palate of a sommelier. The restaurant serves breakfast, lunch, and dinner, as well as room service.



A Sonoma Legacy



There's a genuine feeling that permeates every corner of Fountaingrove Inn and The Steakhouse @ Equus that we like to call Sonoma County style. While providing all the amenities and luxury one expects from a contemporary hotel, Fountaingrove embraces its heritage. Its Round Barn, an iconic historic landmark built in 1899, has been featured in numerous publications and epitomizes the rustic, rural legacy of the region. This fascinating 16-sided building is about 70 feet in diameter and almost 50-feet tall. It was commissioned by Kanaye Nagasawa, a Japanese samurai who immigrated to the United States and became a top California winemaker on the land where the Fountaingrove now stands. Stories like this told fondly by staff members and returning guests, make a stay at Fountaingrove Inn and The Steakhouse @ Equus truly memorable.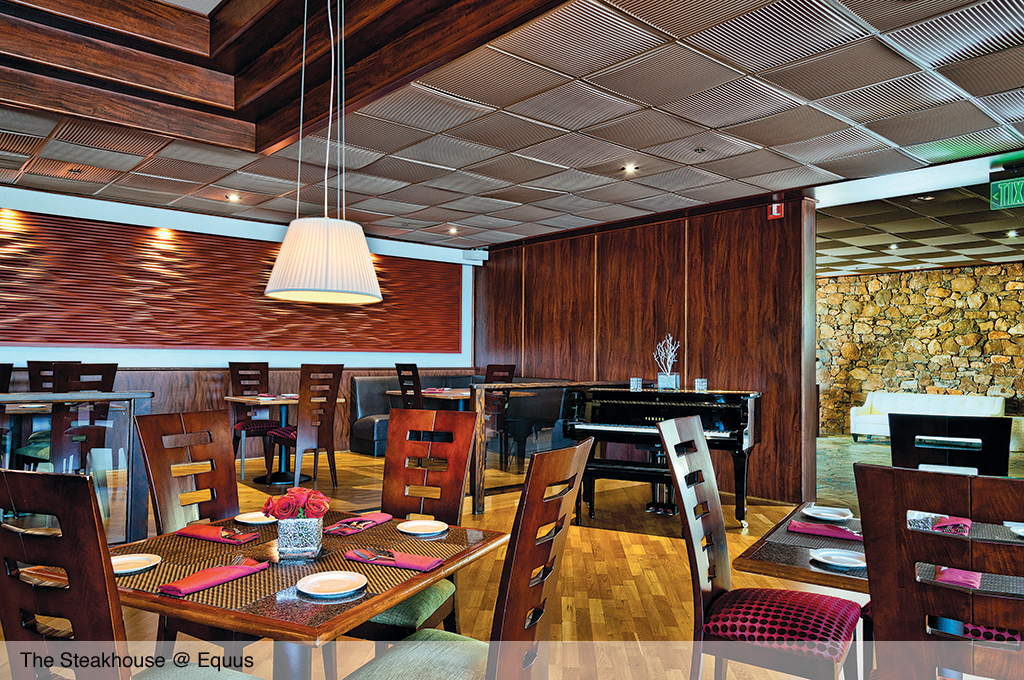 A Dedicated Conference Center



Fountaingrove is a popular venue for conferences and meetings with more than 7,000 square feet of meeting space, plus an efficient business center. There are eight versatile meeting venues ranging in size from a grand ballroom with high ceilings and crystal chandeliers leading to an adjacent patio to a glass-walled private room adjacent to the hotel's wine bar. One event space is an actual wine cave! Tucked into a hillside, the private Cavonnier Room features textured stone-like walls, custom-made veneer tables and chairs, exquisite lighting, private wine lockers, and a wet bar, making it an ideal venue for intimate dinner parties.



Fountaingrove's Wine Touring Tips





*

Consult your concierge in advance to decide what is right for you


*

Consider hiring a driver or joining a small group tour


*

Sip responsibly, don't feel obliged to finish each glass


*

Don't be afraid to share your thoughts


*

Dress casually and wear walking shoes


*

Take a "memory" home with you in a bottle of wine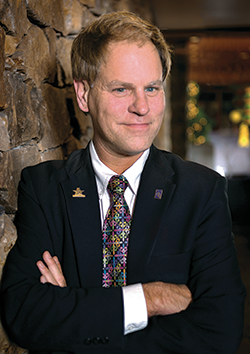 A CHAT WITH CHIEF CONCIERGE CHRIS MORANO



Recipient of the prestigious 2015 Lodging Employee of the Year Award at the California Hotel & Lodging Association's Stars of the Industry Awards.

T&T: As a star concierge, how do you provide guests with elevated service?

CM: I often act as confidante, psychologist, nurse, event planner, and last-minute "miracle worker," and I can be charged with looking after a guest's children, elders, or pets. I completely understand that elevated service can be achieved once one understands that every guest wants to belong, wants to be understood, and wants to feel special. I listen to every guest and each request, and—as long as it's ethical and legal—I'll do my best to fulfill it. Frankly, I believe I'm so well-liked because I never say "No"… and if I really must say "No," my answer is always "Not yet!"

T&T: What tips do you have for our readers who are planning to visit Sonoma County soon?

CM: Sonoma County is known worldwide as the home of some of the finest food and wine experiences one could enjoy. Spring is a prime time to enjoy whale watching from Goat Rock State Beach to nearby Bodega Bay, stroll through Armstrong Woods, and visit the Charles M. Schulz Museum and Ice Skating Arena, Jack London State Park, and the Luther Burbank Home and Gardens. The best tip for anyone planning to visit: Consult your concierge in advance to discover something that fits your needs to perfection!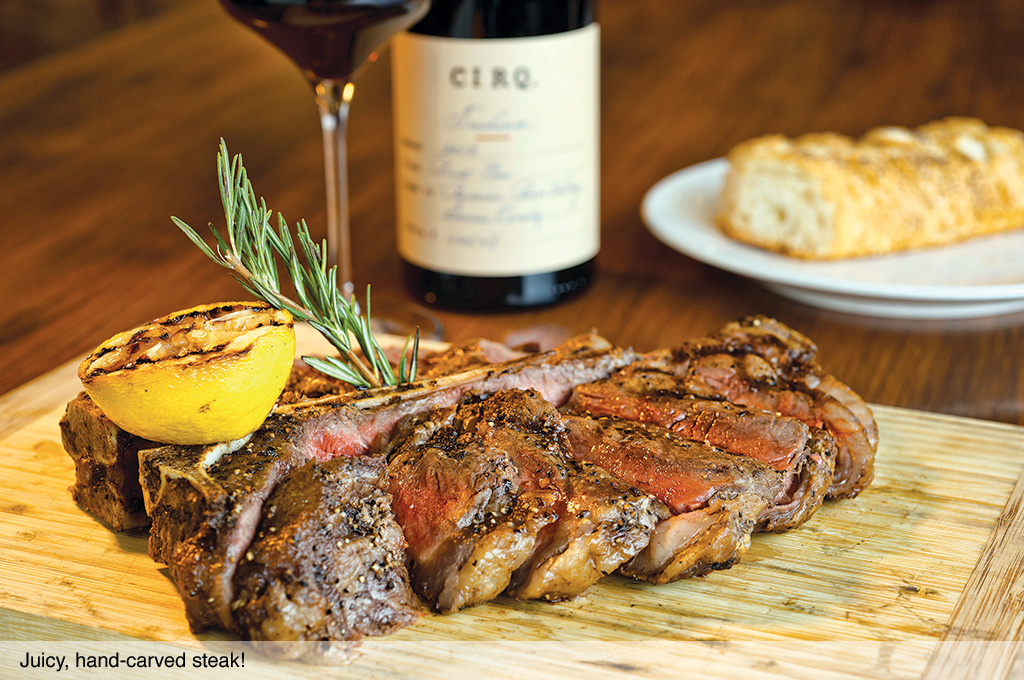 Nearby Wineries





Chalk Hill Estate


For more than four decades, the elegant, world-class wines of Chalk Hill have provided a benchmark for Sonoma County.



Gary Farrell Winery


The winery has consistently produced Pinot Noir and Chardonnay, forging a legacy of collaboration between the winery and the appellation's top growers.



Kendall Jackson Wine Estates & Gardens


The rejuvenated Kendall-Jackson Wine Estate & Gardens is dedicated to celebrating wine, food, and all the best things of life, with every guest who walks through the door.



Lancaster Estate Winery


At the southern tip of Alexander Valley, near the confluence of the Knights Valley and Chalk Hill appellations, Lancaster Estate enjoys an enviable spot ideal for growing Bordeaux varieties.



Madrone Vineyards Estate


With a history that dates back more than 150 years, Madrone Vineyards Estate is one of Sonoma Valley's most historic wineries.



Martin Ray Vineyards & Winery


Replanted in 2011 in the heart of the Russian River Valley, the estate vineyard grows a variety of Pinot Noir clones, most notably Clone 37, which was brought to the region by Martin Ray in the 1940s.



Moshin Vineyards


In 1989, he and his family purchased a small Pinot Noir vineyard, and this year, they observe their tasting room's 10th anniversary and the family's 25th anniversary of wine growing.



Rodney Strong Vineyards


The name Rodney Strong has become synonymous with excellence in Sonoma County.



Roth Estate Winery


Roth Estate is a family-owned winery committed to crafting exceptional quality wines grown in the best vineyards.



Tara Bella Winery


Tara Bella Winery totals only six acres, but it produces some of the region's finest Cabernet Sauvignons.



Trione Vineyards & Winery


Trione's state-of-the-art winemaking facility and tasting room was built alongside Sonoma County's historic Old Stone Building, dating back to 1908.



White Oak Vineyards and Winery


Today, White Oak has refined its selection of estate wines, designed to reflect founder Bill Myers' original vision of great wines suited to a range of tastes—from graceful, elegant whites, to rich and complex reds.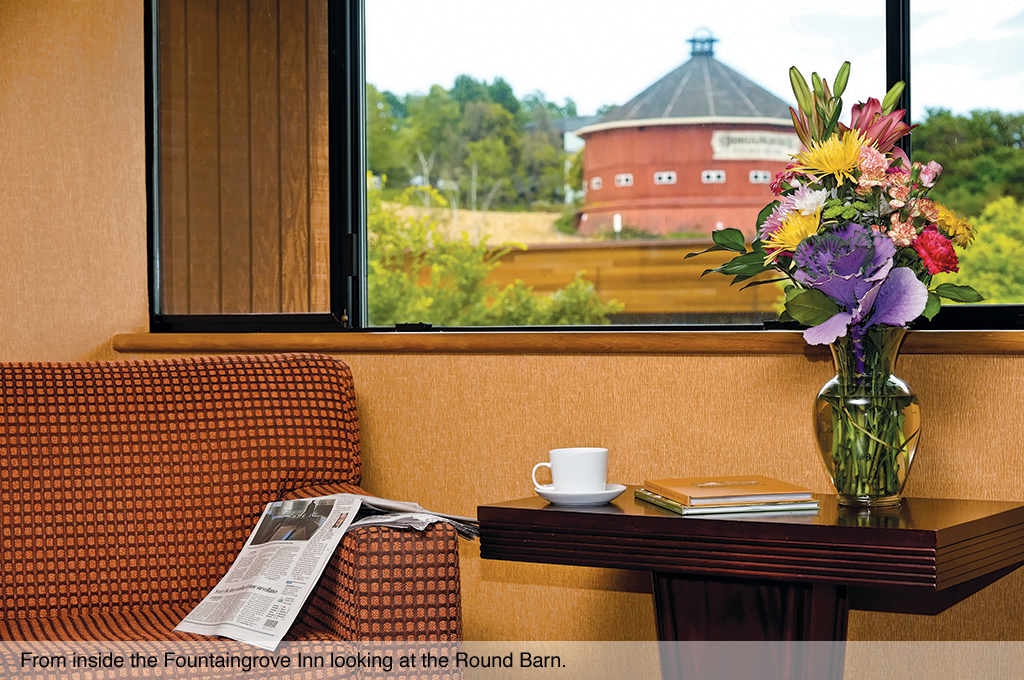 Contact



101 Fountaingrove Parkway
Santa Rosa, CA  95403



Phone:

800-222-6101


E-mail:

info@fountaingroveinn.com


Website:

fountaingroveinn.com


Price Range:

Rates: $139 and up

Touring & Tasting is a media company that produces a wine and travel magazine and is also partner in the Hitched Wine Club.