(Zester Daily)



N

ine years ago my husband was diagnosed with celiac disease. The diagnosis was a godsend as his symptoms displayed evidence of something much worse. When the test results were in, we celebrated. We were also quite giddy that he would become well again with the elimination of gluten. What a fabulous prognosis—no drugs, just elimination.

In an interesting twist of fate, our Icelandic mare, Valkyrie, had birthed a foal on the same day as Jim's diagnosis. We named her Gaefa, which means good luck and good fortune, both of which we felt were in ample supply.

Nine years ago gluten intolerance and celiac disease were not yet mainstream. As you might imagine, stripping my pantry of wheat was both a joyous and sad day for me. Afterall, my one-half Italian being craved homemade pasta, breads and treats. But my sweetheart's disease was not a death sentence. It was a mere inconvenience. And, I, by golly, would master gluten-free cooking. And I have.



Myriad Gluten-Free Foods



There are myriad foods that are naturally gluten free. Take risotto for one. Steak for another. Greens. Fruits. Chocolate. The list goes on and on.

Here is a perfect gluten-free Valentine's Day Dinner. My sweetie is happy, and so am I!

Lobster Risotto

Filet Mignon

Arugula Salad With Balsamic Vinaigrette

Flourless Chocolate Cake

I like to create menus that reflect both my culinary acumen, and the love I have for the recipients. There truly is nothing, and I mean nothing, better than watching someone relish what you have cooked for them. This menu is tailored to Jim. He loves risotto, he loves lobster and he loves steak. These recipes provide a great twist on surf and turf as the lobster risotto makes a lovely side to the filet mignon. The arugula salad complements the meal by adding a peppery green, dressed with a sweetish balsamic vinaigrette.

Make sure you leave room, because this flourless chocolate cake will knock your socks off. Happy Valentine's Day! With love, Carole



Lobster Risotto



Risotto is one of the simplest and most versatile of dishes. And while I provide this recipe as a guide, keep in mind you can make risotto without the white wine, with onions if you don't have shallots, or with just butter, just olive oil and with many different "add-ins." To celebrate Valentine's, however, nothing beats lobster.



Prep time:

20 minutes



Cook time:

20 to 30 minutes



Total time:

40 to 50 minutes



Yield:

3 to 4 servings



Ingredients:



1 (1 1/2-pound) lobster (have it steamed at the fish counter to save you a step)

1/2 stick butter

1/2 cup of shallots or onions

1 cup Arborio rice

1/2 cup white wine

4 cups chicken broth, heated

1/2 cup Parmesan cheese, grated

1 to 2 tablespoons fresh lemon juice

1/8 teaspoon fresh pepper

2 teaspoons freshly chopped thyme



Directions:





1.

Remove meat from lobster, cut into bite-size pieces.



2.

Heat butter in a large saucepan over medium heat, add shallots and cook until tender.



3.

Stir in rice and stir until coated with oil about 2 minutes.



4.

Add the wine and stir until the wine is cooked off and absorbed.



5.

Add the broth one ladle at time, stirring constantly until the broth is absorbed. Continue adding broth until rice is fluffy, tender and creamy.



6.

Add the Parmesan, lemon juice, pepper and thyme.



7.

Fold in the lobster, serve when lobster is warm.



Stove Top Filet Mignon





Prep time:

2 to 3 minutes



Cook time:

8 to 10 minutes



Total time:

10 to 13 minutes



Yield:

4 servings



Ingredients:



Four 1/2-pound filets

Salt and pepper

2 tablespoons olive oil

2 tablespoons butter

Cast iron pan



Directions:





1.

Bring meat to room temperature.



2.

Season with salt and pepper.



3.

Heat olive oil and butter on high in cast iron pan.



4.

Add filets.



5.

Cook 4 to 5 minutes per side for medium-rare filets.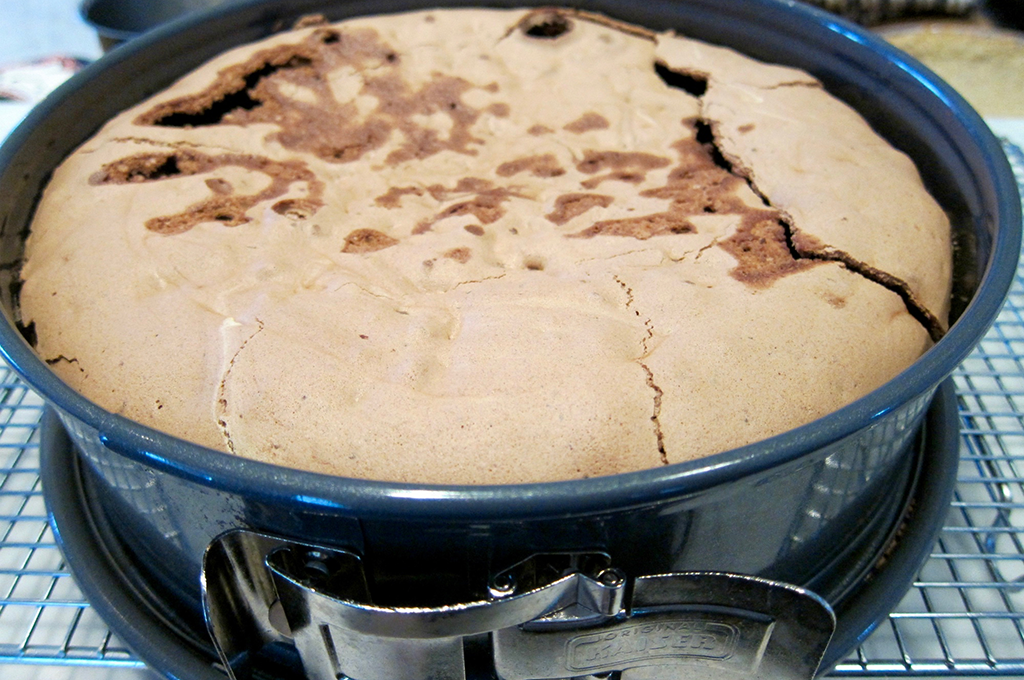 Heirloom Flourless Chocolate Cake



I love homemade gifts from the heart. My sweetheart, Jim, has celiac disease, which is an autoimmune disease triggered by eating wheat or foods with gluten. So in keeping with all the buzz about the aphrodisiac effect of chocolate, I decided a flourless (hence, no gluten) chocolate cake would be my gift.

This recipe is from the family archives of my amazing friend Deb Mackey, with her note: "Here's an absolutely FAB recipe for a flourless chocolate cake that is to die for, and can be truly elegant, depending on how you gussy it up. I frequently plate it on a swirl of raspberry coulis for especially discerning friends. Everyone I've ever made it for has raved, and it became the birthday cake of choice for every man in my life. And for some of their subsequent wives, too, I might add."



Prep time:

30 to 45 minutes



Cook time:

1 1/2 hours



Total time:

2 to 2 1/4 hours



Yield:

8 to 10 servings



Ingredients:



For cake:

12 ounces semisweet chocolate chips

1/2 cup unsalted butter

6 eggs, separated, at room temperature

1 cup sugar

1/2 cup chopped pecans

1/2 teaspoon vanilla

1 tablespoon Bailey's Irish Cream

1 pinch cream of tartar

For topping:

2 cups whipping cream

1/4 cup powdered sugar

2 tablespoons Bailey's Irish Cream

2 ounces chocolate curls

10-inch springform pan, greased (or wax/parchment paper will do)



Directions:



For cake:



1.

Preheat oven to 350 F.



2.

Melt chips and butter in a bowl over hot water.



3.

Beat egg yolks in large bowl (5 minutes, or until thick).



4.

Beat in 1/2 cup sugar, 1 tablespoon at a time.



5.

To the melted chocolate, stir in pecans, vanilla and 1 tablespoon of Bailey's



6.

Beat egg whites with cream of tartar, to soft peak



7.

Gradually add remaining 1/2 cup sugar. Beat stiff, but not dry.



8.

Fold 1/4 of whites mixture into the chocolate cake mix.



9.

Fold the chocolate mix into the remaining whites mixture.



10.

Pour into lined pan and bake 30 minutes at 350 F.



11.

Reduce oven to 275 F. Bake another 30 minutes.



12.

Turn off oven. Let cake stand in oven with door slightly ajar for about 30 minutes.



13.

Remove from oven. Dampen towel and place on top of cake for 5 minutes. Remove the towel.



14.

Top of cake will crack and fall. Cool cake in pan.



15.

Remove springform when cool. Transfer cake to platter.

For topping:

Whip cream to soft peak. Beat in powdered sugar and 2 tablespoons of Bailey's.

Finish cake:



1.

Spoon whipped cream mixture over top of cake and smooth. Sprinkle with chocolate curls.



2.

Refrigerate 6 hours. Let stand at room temperature for 30 minutes before serving.

Copyright 2016 Carole Murko via Zester Daily and Reuters Media Express