Hailed as "one of the country's most sought-after names in Chardonnay and Pinot Noir" by Food & Wine and honored six times by Wine & Spirits as one of the "Top 100 Wineries in the World," Patz & Hall is most certainly a highly revered and innovative winery. Patz & Hall was one of the first wineries to recognize America's emerging appreciation for great site-specific wines and played a pivotal role in bringing acclaimed vineyard-designate Chardonnays and Pinot Noirs to a wider audience of enthusiasts.

To achieve this, the winery's four talented founders—Donald Patz, James Hall, Anne Moses, and Heather Patz—established a unique model seeking out California's greatest vineyards, regardless of appellation, and building rich, collaborative relationships with the gifted winegrowers who cultivate these Grand cru-caliber sites. Patz & Hall has also championed a style of winemaking that is very consistent from wine to wine—an approach that underscores the nuance, complexity, and character of each vineyard. The result is a celebrated portfolio of coveted single-vineyard wines from legendary vineyards like Hyde, Hudson, Dutton Ranch, and Pisoni.

The Patz & Hall team has also earned a reputation for discovering great emerging vineyards. The finest grapes from these vineyards often become Patz & Hall's Salon Society-exclusive bottlings—coveted small-production wines that are made exclusively for wine club members.

In 2014, the Sonoma House at Patz & Hall opened its doors in the heart of Sonoma County wine country. The stunning building is set on an idyllic property surrounded by vineyards and mountains. Inside, there are numerous inviting spots for intimate tasting experiences, while outside, a gorgeous patio awaits.

The Sonoma House offers several by-appointment tasting options, including a luxurious Salon Tasting in the private dining room where guests savor six acclaimed single-vineyard Chardonnays and Pinot Noirs alongside delectable food bites created by the winery's private caterer. With incomparable hospitality and world-famous wines, Patz & Hall offers an unforgettable Sonoma wine country experience.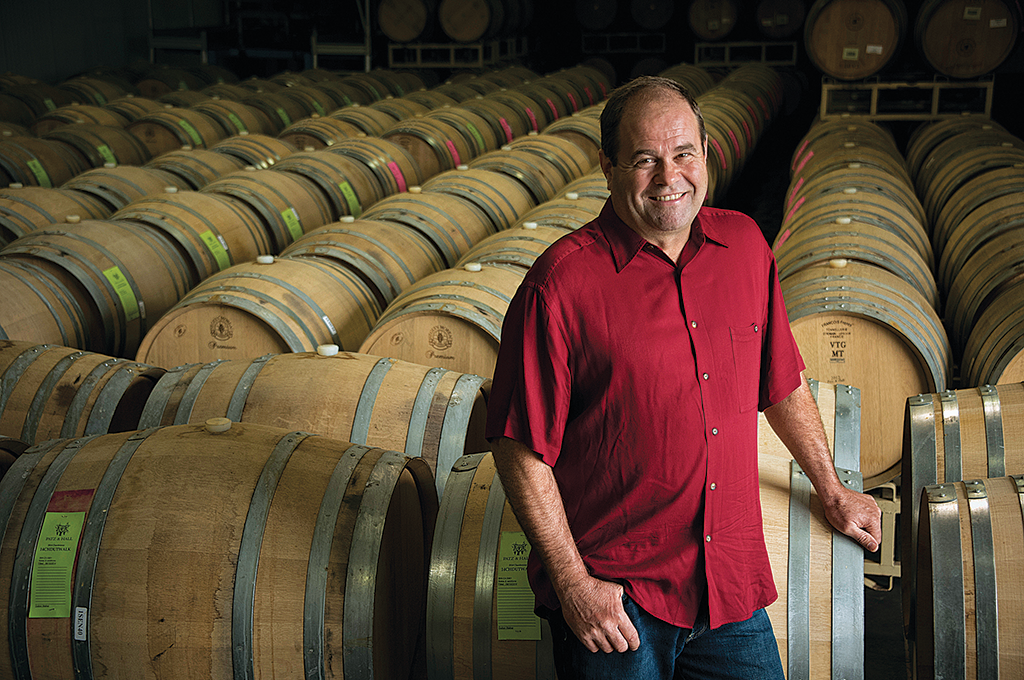 An Interview with Co-Founder and Winemaker James Hall



T&T: You source your grapes from some of the region's most notable vineyards. What impact do the partnerships you have with these growers have on the quality of your wines?

JH: We work exclusively with family-owned vineyards, mostly in Sonoma, but ranging from Monterey County to Mendocino County. The strength of working with so many small family grower vineyards is the passion and detailed knowledge each owner brings to their specific site. They know and care for their vineyards far better than a large corporation ever could. We see the relationship between our winery and the vineyard owners as the core aspect of Patz & Hall. These relationships often go back decades and are collaborative and respectful relationships that are nurtured by a shared love of the land.

T&T: Why does your portfolio showcase several single-vineyard designate wines?

JH: We are fortunate to work with a who's who of the finest vineyards in California—true Grand cru-quality sites. We love the fact that each vineyard expresses itself differently. We bottle up to 24 unique wines a year, each one a study in the distinctive aromas, textures, and character of where it was grown. Each single-vineyard bottling is an homage to the incredible vineyard and the grower that farms it.

T&T: How would you describe the overall winemaking style at Patz & Hall?

JH: We believe that good winemaking must fulfill two distinct functions. The first is to shepherd the grapes through the winemaking process to produce a sound, delicious wine. The second, and more challenging task, is to not let the winemaking interfere with the expression of the vineyard. The complexity, nuance, subtlety of aromas and textures that make a wine great can easily be obscured by heavy-handed winemaking. Each individual vineyard's wine has to be nurtured and protected from losing its essential personality. Too much winemaking can diminish the charm of a wine. In contrast, with too little winemaking the wine can become dull and predictable. The balance between action and inaction is where the art of winemaking lays. We strive for wines that taste like they sprung directly from the vineyard, full of fresh, complex, intriguing, and unique characters. When someone tastes one of our wines and says they have never tasted anything quite like it, we're happy. This means that our team and the vineyard have done their work.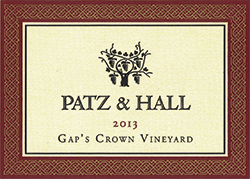 What to Buy




'14 Dutton Ranch Chardonnay, Russian River Valley - $44


White flowers, jasmine, mango, green apple, toasted hazelnut



'14 Alder Springs Vineyard Chardonnay, Mendocino County - $60


Stone fruit, yellow apple, clove, buttery pie crust



'13 Hyde Vineyard Pinot Noir, Carneros - $70


Strawberry jam, brandied cherry, white chocolate, espresso



Special Notes


Private tastings by appointment, wine and food pairings, scenic view, wine club events, sustainable farming practices.



Contact


21200 Eighth St East
Sonoma, CA  95476



Phone:

707-265-7700


Email:

info@patzhall.com


Website:

patzhall.com



Tasting Room:

Open Thu–Mon 10–4

Touring & Tasting is a media company that produces a wine and travel magazine and is also partner in the Hitched Wine Club.