Situated on the outskirts of Lodi, California, Wine & Roses Hotel, Restaurant, and Spa is everything guests long for in a wine country retreat. It is owned by lifelong Lodi native Russ Munson and his wife Kathryn, who wanted to create a true destination for wine enthusiasts eager to discover Lodi and its wonderful wines. This exceptional seven-acre property offers serenity, beauty, and all of the comforts of a luxurious home in the heart of Lodi Wine Country.



Luxurious Guest Rooms



The hotel features 66 spacious guest rooms and suites located in a variety of settings across the property. The historic inn, built in 1902, offers individually designed guest rooms, each with its own charm. Garden Rooms boast rustic luxury, Spa Rooms emanate a zen-like feel, and the contemporary Signature Suites are abundant with custom details and amenities. Each guest room has an inviting ambience that makes it easy to settle right in. No two rooms are exactly alike, but creature comforts like Italian linens, down pillows, free Wi-Fi, in-room voicemail, and Aveda personal care products are always provided. Each room also features a veranda or balcony with a calming view of the resort's beautifully landscaped grounds.



An Award-Winning Spa



The Spa at Wine & Roses provides a tranquil setting with its own quiet outdoor patio under the shade of mighty oak trees. Ranked number 19 in Spa of America's Top 100 Spas of 2012, it offers a tempting menu of body treatments, facials, and more. The Wine & Roses Ultimate Treatment begins with a grapeseed body scrub, followed by a rinse in a private outdoor shower, a luxurious massage, and a wrap in body butter. A face massage during the wrap completes the experience. Nearly all of the products used at the spa are "green," and the technicians are true professionals. There are also a salon and The Nest, an attractive retail boutique featuring therapeutic spa and salon products as well as intriguing gifts.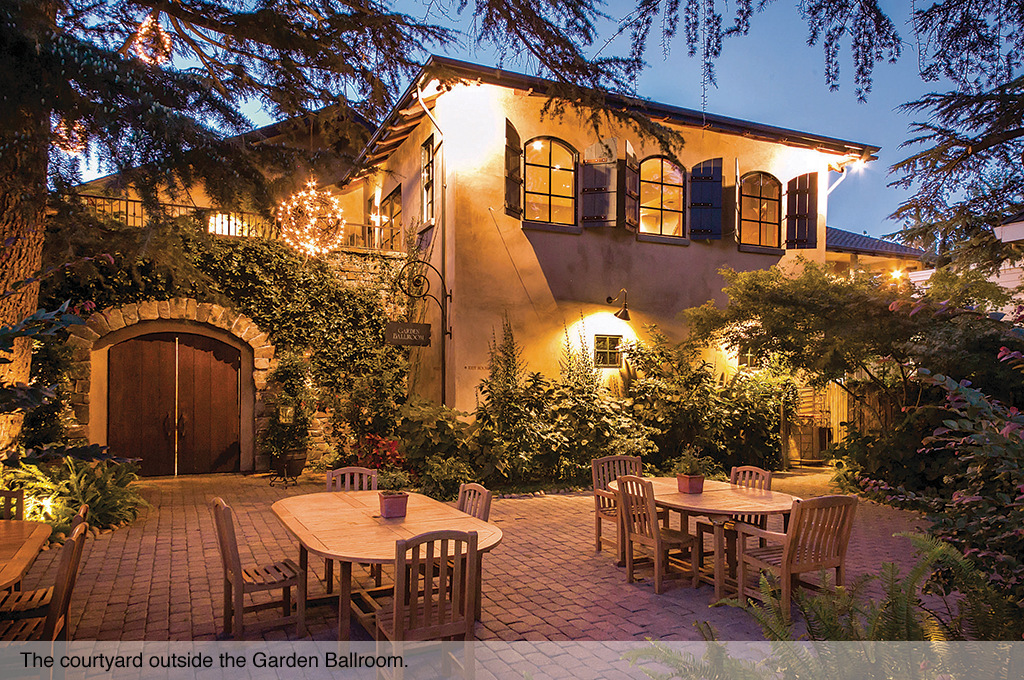 Beautiful Grounds



Lawns lined with lush shrubbery, flowering ornamental plants and trees, and hundreds of rose bushes create a stunning natural landscape around the property. Guests seeking serenity find it on a bench beside a fountain or in a chaise lounge by the pool. It's no surprise that this sublime environment is ideal for group get-togethers like business meetings, corporate events, executive retreats, and awards banquets. Wine & Roses provides complete event coordination and planning services, and a dedicated banquet captain is assigned to each event. Wine & Roses is a favorite for weddings too. The property features several unique, romantic venues that provide the setting for everything from a small, intimate ceremony to a large reception for up to 350 guests.



An Innovative Restaurant



For the past century, the Towne House Restaurant has served as a welcome oasis for travelers and locals alike. True to its name, the Towne House is a charming craftsman-style house with a porch and two cozy fireplaces. Executive Chef John Hitchcock, a graduate of the Culinary Institute of America in Hyde Park, New York, describes himself as an American Classic chef and focuses on straightforward cuisine. He believes in letting the dishes speak for themselves without too much fanfare. Chef John and his team are dedicated advocates of fresh and organic ingredients sourced from nearby farms. Therefore, the menu is seasonal and changes often. Yet, guests can always expect to find creative dishes that pair perfectly with an impeccable wine list highlighting many Lodi wines.



"People often say that they feel like they're listening to their own private concert."




And All That Jazz



The cozy, yet vibrant Towne House Lounge is an integral part of the restaurant—an inviting gathering place for before- and after-dinner drinks and conversation. Featuring a grand piano, bar, and living room-style lounge, it offers plenty of comfortable spots for guests to settle in for a couple of hours. This is a good thing, because music is an important part of the Wine & Roses experience.

For a few decades prior to purchasing Wine & Roses with his wife Kathryn, Russ Munson traveled extensively for business. "To be on your own, watching TV in a hotel room is not the most exciting thing," he explains. So they decided that Wine & Roses would provide guests a great place to stay, relax, and enjoy the entire evening by themselves, with friends or with business clients.

Every night of the week there is live music in the Towne House Lounge. Each Monday, Wednesday, and Thursday, piano music fills the air, thanks to two fabulous resident pianists, Shanna Carlson and Kim Nejak. Kim, who first played for Wine & Roses in 1988, has played for many famous people, including former President Clinton. "With the close intimate setting it makes it easy to tailor my performance to guests and play their requests," Kim says. "People often say that they feel like they're listening to their own private concert."

Shanna Carlson, whose music career has taken her around the world, has enjoyed playing the Towne House Lounge for about a dozen years. "I love the coziness of the room," Shanna says. "Each season has its charm." Shanna also plays on Tuesday Jazz Night with Gil Lester and many musical guests. "You just never know what's going to happen," Shanna says. "It might be a mellow solo night or a guest might drop in, like a hot trumpet player or a great guitarist, or the keyboardist from Santana! Who wouldn't love a gig like this?"

Kim agrees. "Wine & Roses is home," she says with a smile.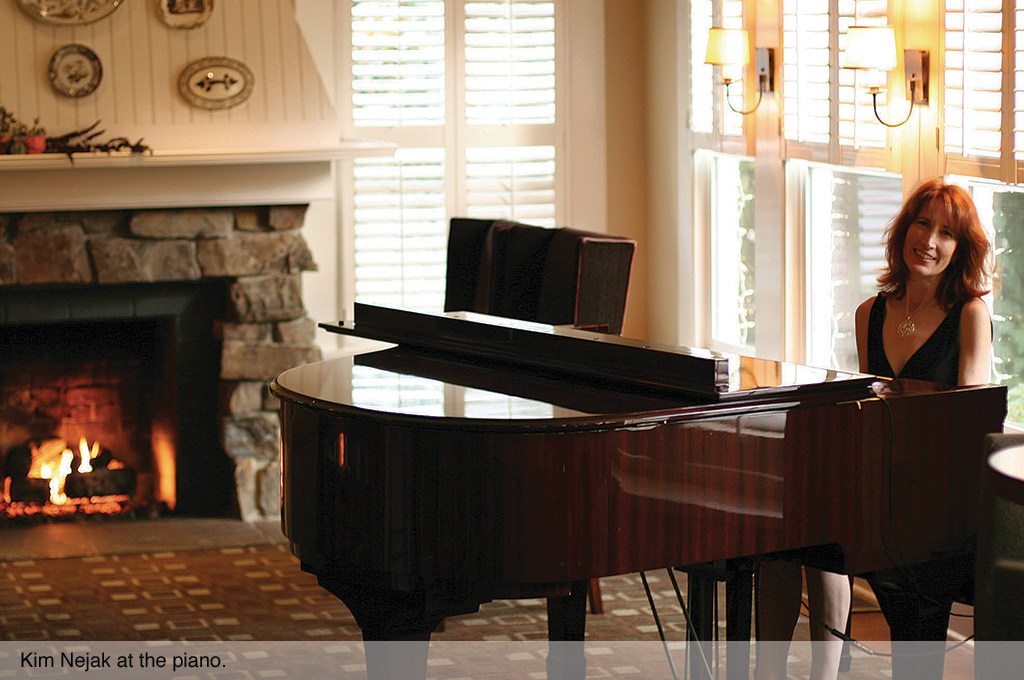 Nearby Wineries





Acquiesce Winery & Vineyards


With a passion for Rhône varietals and the word "acquiesce" as her mantra, Winemaker Susan Tipton lovingly crafts a stellar lineup of unique Rhône-style white wines.



Durst Winery


Cassandra Durst takes great pride in her handcrafted wines sourced from premium California appellations.



Estate Crush


Estate Crush was founded in 2009 to help small wineries and aspiring winemakers create the wines of their dreams.



Harney Lane Winery


For more than 100 years, the George Mettler family has farmed Harney Lane Winery, a 100-acre parcel just east of Lodi.



Heritage Oak Winery


Set in the countryside against the shore of the Mokelumne River, Heritage Oak Winery offers an exceptional wine tasting experience just a few steps away from a 20-acre Riparian woodland.



Klinker Brick Winery


Growing the grapes and making spectacular wines from Old Vine Zinfandel is the Feltens' passion and it is their mission to make only the finest Zinfandel from some of the oldest vineyards in the world.



Lodi Vintners


As one of Lodi's newest tasting rooms, located on the site of Lodi's oldest operating winery, Lodi Vintners has a history that dates back to 1900 when the historic Urgon Winery was founded on the site.



Macchia


Macchia When Tim and Lani Holdener founded their winery in 2001, they didn't own a vineyard, so they named it Macchia, Italian for "spot."



Mettler Family Vineyards


Beginning in Germany in the 1770s and continuing with their arrival in California's Central Valley region of Lodi in the late 1800s, the Mettler family has a tradition of producing premium winegrapes, both for their own label, as well as for other winemakers and respected wines.



Michael David Winery


Named for brothers Michael and David Phillips who represent the fifth generation of the Lodi grape growing Phillips family, Michael David Winery has a knack for producing premium quality wines with eye-catching labels.



Oak Farm Vineyards


At the end of a quiet country road, just south of the Mokelumne River in northwest Lodi, Oak Farm Vineyards offers visitors to region an unrivaled wine tasting destination.



Peltier Winery


In the heart of the Lodi appellation, Peltier Winery is an innovative, cutting-edge winery and custom crush facility dedicated to producing outstanding wines from its own sustainably grown grapes.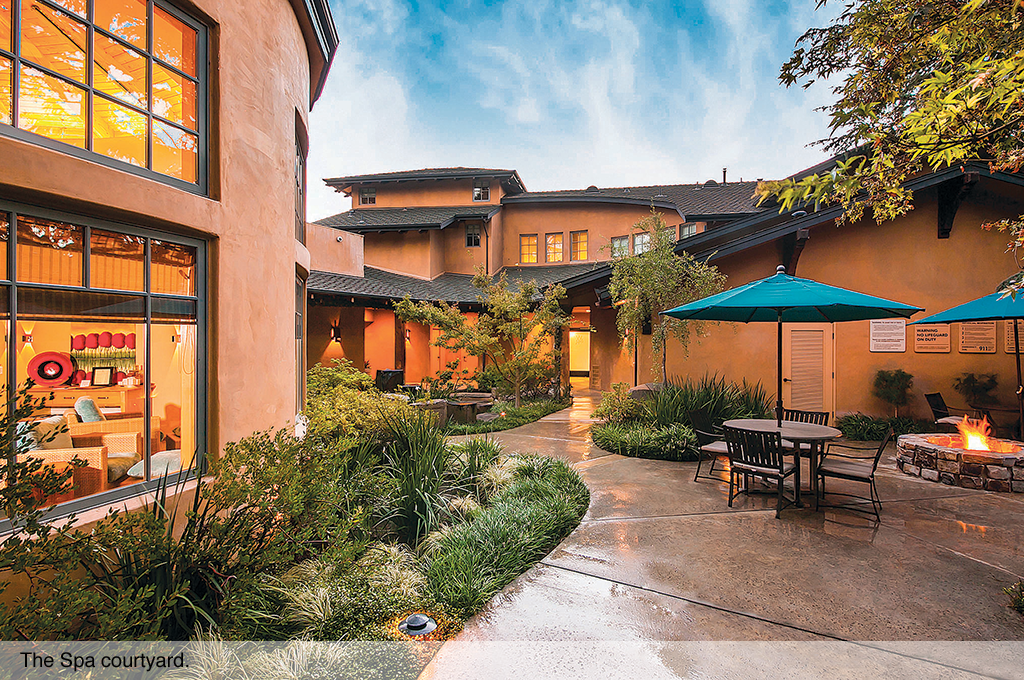 Contact



2505 W Turner Rd.
Lodi, CA  95242



Phone:

209-334-6988


Email:

sales@winerose.com


Website:

winerose.com


Price Range:

Rates: $199 and up

Touring & Tasting is a media company that produces a wine and travel magazine and is also partner in the Hitched Wine Club.