In the early 1980s, when José and Gloria Ferrer first laid eyes on the Carneros land that would become Gloria Ferrer Caves & Vineyards, there was not a single Sparkling wine house in the region. But the low rolling hills, swept by breezes from San Pablo Bay spoke to José, who had longed to fulfill his father's dream of expanding the Spanish family's tradition of producing exceptional Sparkling wine to the United States. Dating back to the 1500s, the Ferrers are the family behind Freixenet, the world's largest producer of méthode champenoise Sparkling wines.

Suffice it to say that when José purchased 250 acres of land in Los Carneros and established Gloria Pinot Noir, he turned the key to world-class méthode champenoise wine.

This year, wine enthusiasts around the globe are raising their glasses to celebrate the 30th anniversary of Gloria Ferrer Caves & Vineyards, Carneros' first Sparkling wine house. Today, with 335 acres under vine, Gloria Ferrer's two estate vineyards produce some of the world's finest Pinot Noir and Chardonnay grapes. From the first harvest in 1986, the family has kept its resolve to produce wines that would be true to their Carneros terroir.

The Gloria Ferrer portfolio is a celebration within itself. At center stage is the elegant and refreshing collection of méthode champenoise Sparkling wines, each crafted to exhibit exuberant aromas and luscious flavors of meticulously ripened fruit. A tempting selection of estate varietal Pinot Noir and Chardonnay complete the portfolio and are often considered to be the winery's undiscovered gems. Year after year, Gloria Ferrer wines receive the highest praise. In fact, in the last five years alone, the winery has won more than 400 gold medals. It has been recognized in the Wine Spectator Top 100 three times and was awarded Winery of the Year by Wine & Spirits in 2013.

In the past 30 years, Gloria Ferrer has become an integral part of the Carneros landscape, with its stunning vineyards, expansive underground caves, and beautiful winery, built in classic Catalan farmhouse style. Last year, to prepare for its milestone celebration and the many guests who visit, Gloria Ferrer remodeled its tasting room. Still providing a resplendent vineyard view, the expansive, convivial space opens to the Vista Terrace where guests can enjoy table service with a variety of tasting options along with small nibbles.

As a perfect accompaniment to its festive, aromatic wines, Gloria Ferrer also offers several intriguing elevated experiences requiring reservations in advance, including an intimate guided tour to learn more about the family and méthode champenoise: Bubbles and Bites, a private tour followed by a special guided pairing of seasonal bites and wines; and A Taste of Spain, which celebrates the Ferrer family's roots with a tasting of Spanish tapas with four of the Ferrer family's Freixenet wines.

Throughout 2016, there will be many exciting events and delectable new releases to give the world more reasons to celebrate the 30th anniversary of Gloria Ferrer Caves & Wines.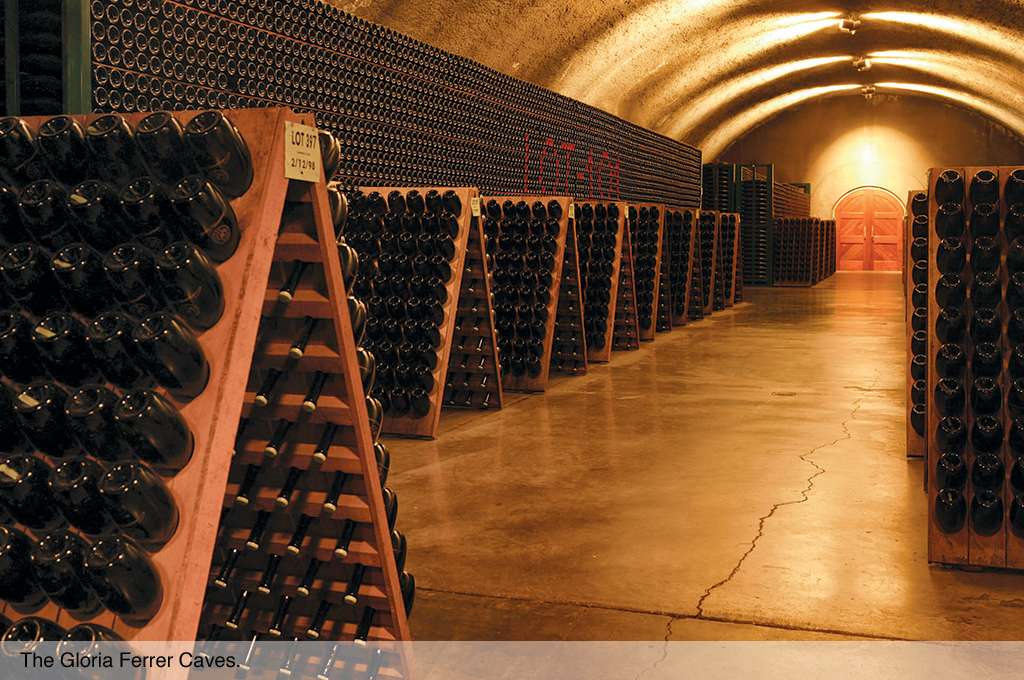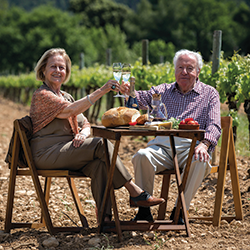 An Interview with José and Gloria Ferrer



T&T: Congratulations on the 30th anniversary of Gloria Ferrer Caves & Vineyards! José, what made you choose your land in Carneros for the region's first Sparkling wine house?

JF: It was my father's dream to build a winery in America when I was a boy. It was my dream to build it in Sonoma. My family had been growing grapes for hundreds of years near Barcelona, Spain, and my dad was one of the first to make Sparkling wine. My father could see that the US would be a great place to establish a winery and produce Sparkling wines as well. When Gloria and I travelled through California in the late 60s, we instantly fell in love with Sonoma. At the time, Carneros was not yet an appellation. I remember well the happiness when we bought this property, as well as Gloria's face when I told her that the winery will be named after her.

T&T: The recently remodeled tasting room includes Gloria's amazing collection of glass flutes. Gloria, can you tell us about them?

GF: I have been an avid collector of wine glasses and flutes for almost 60 years. I remember very well when I began to collect glasses. I had recently married José, and we were in Venice with my father when my dad bought a beautiful red Murano glass. He gave me the flute and a kiss: and the collection began! Wherever we travelled, we would look for unique flutes. I now have around 2,000 glasses in our home in Barcelona. About 10 years ago, I started buying glasses for the collection to be exhibited at Gloria Ferrer. I hope that visitors will appreciate how beautiful and different glass flutes can be. Maybe they will even be inspired to start their own collection!

T&T: What are your dreams for the winery for the next 30 years?

JF: When you're our age it's hard to think of 30 years from now. On the other hand, it's a great feeling to know that we have made a dream come true. We worked very hard for so many years, now it's up to the next generations to shape the future of Gloria Ferrer.



GF:

We love knowing that our children and grandchildren will always have a connection to Sonoma, the area we fell in love with so many years ago.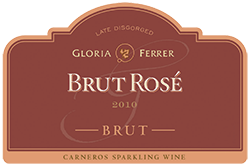 What to Buy




'03 Carneros Cuvée - $70


Ripe apple, rich Asian pear, bright berry



'05 Extra Brut - $45


Crisp, dry, toasty brioche, Meyer lemon, green apples



'08 José S. Ferrer Pinot Noir - $42


Red berries, plum, black cherry, dash of smoky notes



Special Notes


Scenic vista terrace, public tours daily, weddings and private events, educational seminars, Wine & Sprits 2013 Winery of the Year.



Contact


23555 Carneros Hwy
Sonoma, CA  95476



Phone:

707-933-1917


Email:

info@gloriaferrer.com


Website:

gloriaferrer.com



Visitor Center:

Open Daily 10–5

Touring & Tasting is a media company that produces a wine and travel magazine and is also partner in the Hitched Wine Club.