Perched 300 feet above the town of Calistoga, Sterling Vineyards offers panoramic views of Napa Valley. The winery's architecture was modeled after that of the Greek island of Mykonos, where Sterling founder Peter Newton often vacationed. The brilliant white bell towers stand out dramatically against the rugged Mayacamas and Vaca Mountains, flanking the Napa Valley. Mount Saint Helena makes a lovely distant backdrop.

The winery's bell towers house eight bells from London's Church of St. Dunstan's-in-the-East, originally founded in the 10th century. The church was destroyed by fire in 1666, rebuilt, and then destroyed again during World War II. Each time, new bells were recast from the old metal, giving them superior tonal quality. The rich tolling of these ancient bells sounds down through the valley on the quarter hour.

A visit to Sterling Vineyards is truly like no other. Arriving guests park in a lot on the valley floor and board an aerial tram that transports them through the treetops to the winery's entrance 300 feet above. This exhilarating gondola ride provides stunning views and sets the tone for the elevated tasting experience that awaits them. As they disembark, guests are warmly greeted with a glass of wine as a complimentary souvenir.

For guests who opt for General Admission, there are walkways, balconies, and informative videos, allowing them to take a self-guided tour of Sterling's winemaking facilities. Beautiful outdoor terraces and elegant tasting rooms provide the perfect environment to enjoy exceptional wines while taking in the view. The General Admission fee of $29 includes the roundtrip aerial tram ride, self-guided tour of the lower portion of the winery, scenic views from the South View Terrace, and a tasting of current release wines from a souvenir wine glass. This arrangement allows guests to tour the winery at their own pace.

For the ultimate experience, and just $10 more, guests can enjoy the Sterling Silver Experience, a seated tasting showcasing an exclusive selection of limited release wines in one of the winery's inviting tasting rooms and special access to the upper level of the winery where art and artifacts from the Sterling Art Collection are on display. The artwork is dedicated to the culture of wine through five centuries and includes works from Picasso, Chagall, Van Leyden, Diderot, Frasconi, and Renoir, as well as the rare Ansel Adams photographic essay, The Story of a Winery.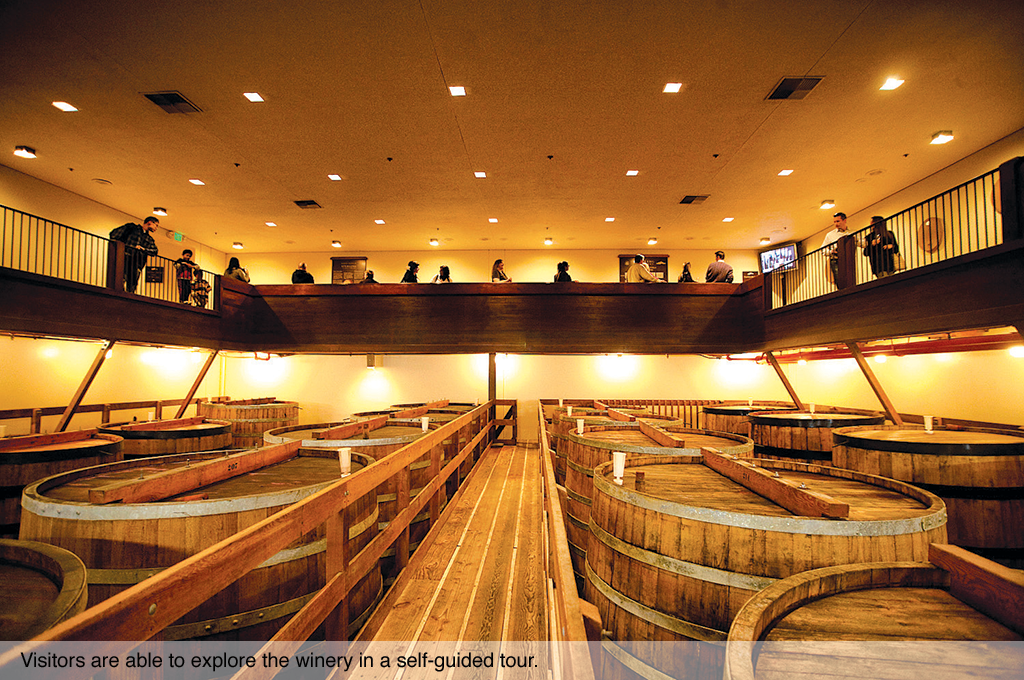 Recently, Sterling Vineyards launched a food and wine program, featuring culinary creations sourced locally and prepared by gourmet chefs. Guests are invited to linger on the South View Terrace while they savor a glass of Sterling wine.

They can also purchase a charcuterie platter adorned with artisan meats, cheeses, breads, and other delicacies. The bites are carefully selected to complement the aromas and flavors of the wines.

A visit to the Napa Valley is simply not complete without a visit to Sterling Vineyards. Its historic bells, unique gondola, stunning mountain and valley views, tempting culinary program, and gracious hospitality make it a top destination in the entire state of California.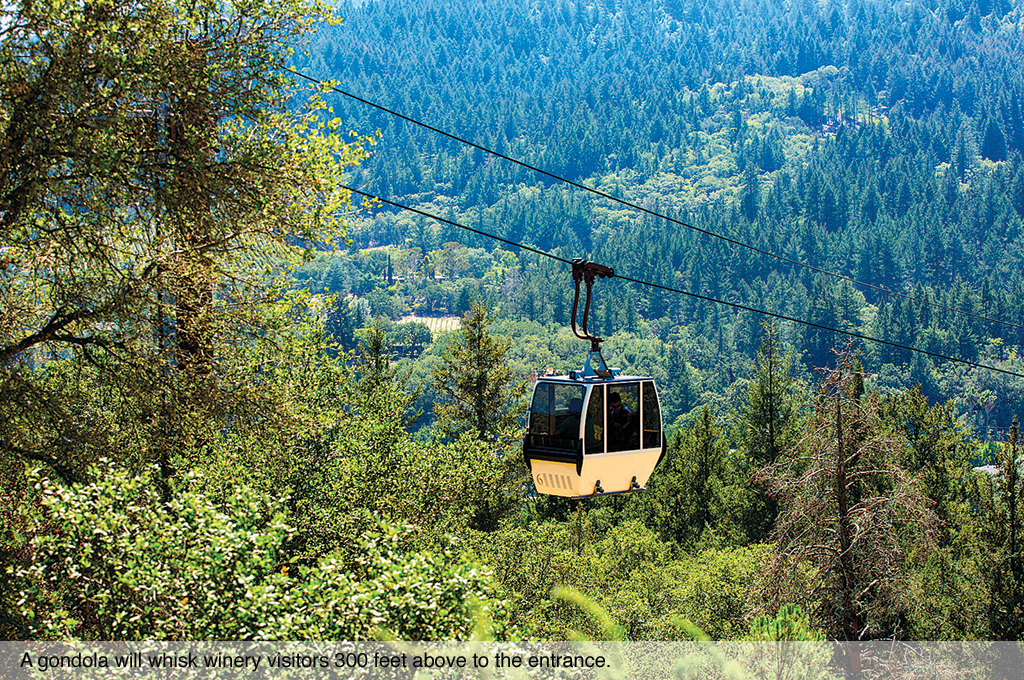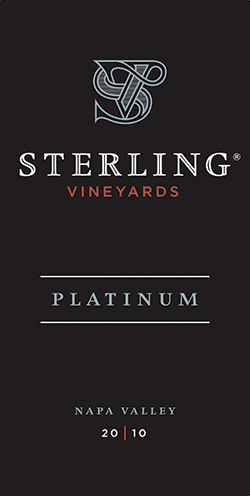 What to Buy




'12 Reserve Chardonnay - $60


Toffee, nutmeg, clove, apple pie, baked pear, Meyer lemon



'11 Cellar Club Cabernet Franc - $40


Blueberries, black currant, dark plum, cassis



'12 Cellar Club Rutherford Cabernet Sauvignon - $55


Blueberry pie, toasted oak, dried cherry, dark cocoa, sweet hazelnut coffee



Special Notes


12 Reserve Chardonnay: 94 Pts, Wine Spectator & 90 pts, Robert Parker. '11 Cellar Club Cabernet Franc: 90 pts. Robert Parker. '12 Cellar Club Rutherford Cabernet Sauvignon: 91 pts, Wine Spectator



Contact


1111 Dunaweal Ln.
Calistoga, CA  94515



Phone:

800-726-6136


Email:

sterlinghelp@sterlingvineyards.com


Website:

sterlingvineyards.com



Tasting Room:

Open Mon–Fri 10:30–4:30; Sat–Sun 10–4:30

Touring & Tasting is a media company that produces a wine and travel magazine and is also partner in the Hitched Wine Club.