With a history that dates back more than 150 years, Madrone Vineyards Estate is one of Sonoma Valley's most historic wineries. The first vineyards were planted on the property in 1863, and a stone barrel cellar, built in 1887, still stands there today. Over the years, the property has changed hands through a few illustrious owners including Senator George Hearst, Italian sausage makers Enrico Parducci and Peter Domenici (who renamed the winery Valley of the Moon), and F. Korbel Brothers.

In 2012, the Stewart family, a pioneering third-generation West Coast wine family, purchased the property to revitalize and return the winery to its original name, Madrone Vineyards Estate, while maintaining its significant history as Valley of the Moon.

Inspired by the original stone barrel cellar, they set out to establish the winery as a premium producer of small-lot, estate-grown, single-vineyard wines in Sonoma County. In 2014, David Marchesi came on board as director of winemaking to oversee precision vineyard management and apply modern winemaking practices to achieve this goal. David has earned an excellent reputation as a winemaker with a breadth of experience at wineries like Gundlach Bundschu, Cakebread Cellars, and Paraduxx.

As part of the revitalization, the tasting room has been redesigned to honor the estate's rich history in a fusion of rustic warmth and modern style. With reclaimed wood, glass, salvaged steel, and concrete, Designer Richard Von Saal has created a comfortable, welcoming space, ideal for sampling Madrone Vineyards Estate and select Valley of the Moon wines.

Wine and cheese pairings prepared by local artisan purveyors are available daily in the tasting room. In addition, Winery Chef Stephanie Gagne prepares small bites of seasonal dishes paired with wines for the winery's Sonoma Small Bites program, offered Thursday through Saturday afternoons. Now, more than ever, Madrone Vineyards Estate is a Sonoma Valley tradition rooted in time and place.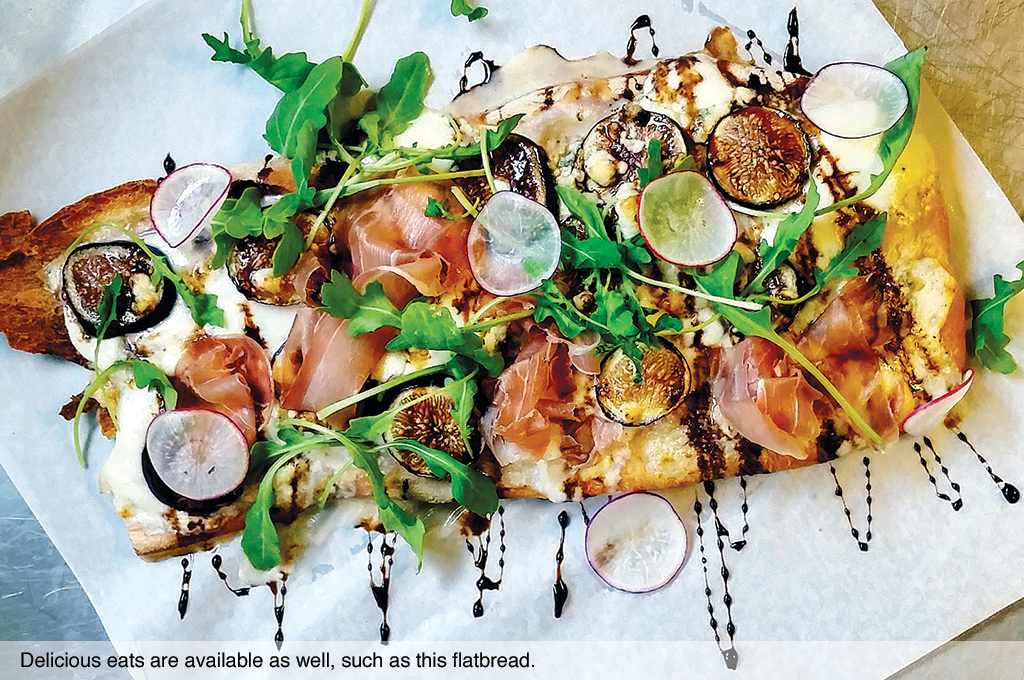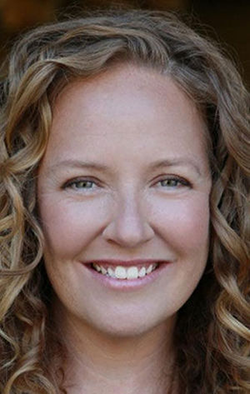 An Interview with Winemaker Kat Adams



T&T: During your winemaking career, you've been able to work alongside many great vintners. Has that helped you as a winemaker? If so, how?

KA: Any time you get a chance to work with someone who has had a different path through winemaking than yourself it's a tremendous benefit. The biggest benefit is getting a different perspective on how to handle wines from grape to bottle. One of the vintners I've had a chance to work with has a lot of experience in the Napa Valley side of winemaking. As a Sonoma County winemaker I am able to see his approach and tailor it to this side of the mountain, applying certain techniques while maintaining a sense of Sonoma.

T&T: Madrone Vineyards Estate is one of Sonoma Valley's most historic. Can you describe the estate vineyard to us?

KA: Our estate vineyard encompasses 40 planted acres in a prime location in the heart of the Sonoma Valley. The two dominant soil types are Los Robles gravelly clay loam and Tuscan cobbly clay loam, both well-suited for managing vine stress during the growing season. The most cherished part of our vineyard is made up of Ancient Vine Zinfandel. Some of these vines are believed to be over 120 years old. Topographically, the vineyard has several hills and valleys bordered by small creeks that create distinct microclimates within the 40-acre block. This allows us to produce distinct wines of the same varietal grown in different regions of the property.

T&T: Please tell us about some of the wines you're crafting.

KA: Our portfolio is actually quite diverse and exclusive. None of our bottlings have exceeded 400 cases to date and range from Sauvignon Blanc and Rosé to estate-grown Barbera and Sangiovese. Our pinnacle tier is known as the Stewart Family Reserve, named after our proprietors, which includes a Sonoma Valley Cabernet Sauvignon, Estate Old Vine Zinfandel, and Russian River Chardonnay. These are our richest and boldest wines.

T&T: As the winemaker, how do you hope to help shape its future?

KA: I strive to tell the story of this property in a way that connects with our consumers on an emotional level. I hope the wines make them happy and thus they enjoy them with their family and friends on special occasions, as well as everyday good times.


What to Buy




'13 Sonoma Valley Old Vine Zinfandel - $35


Sweet red berries, white pepper, cinnamon, allspice, cherry cordial



'12 The Bough Proprietary Red - $45


Dark ripe berries, cherry, spice



'12 Sonoma Valley Cabernet Sauvignon - $85


Black fruit, dried tobacco, bay leaf, cumin, currants



Special Notes


Outdoor patio, bocce court, Sonoma Small Bites program and other private tasting experiences available by appointment.



Contact


777 Madrone Rd.
Glen Ellen, CA  95442



Phone:

707-939-4510


Email:

info@madronevineyardsestate.com


Website:

madronevineyardsestate.com



Tasting Room:

Open Daily 10-5

Touring & Tasting is a media company that produces a wine and travel magazine and is also partner in the Hitched Wine Club.