Can A Selfish Marriage Lead To Better A Better Marriage?
Why I chose to marry a selfish woman, and how it's affected my traditional role as a husband.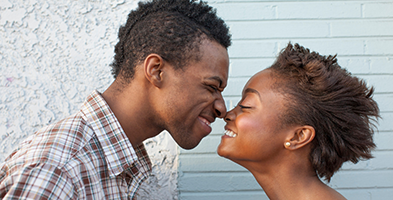 ---
"
By being intimately aware of her sensuality, her emotions and her soul, she inspired me to become increasingly aware of mine."
W

hen Jane turned 50 and was 16 years into her soul selfish journey, I asked her to marry me—the best decision of my life. She had four young adult children, and was caring for a family of three aging Yorkies. She was (and still is) a vital, loving, sexy, fascinating and adventurous woman. I was totally delighted with her compassion, sensitivity, awareness and courage. Ten years earlier she had the guts to leave her 19-year marriage and care for her children with no career to return to, even though it meant facing severe financial difficulties. She had come to realize that she couldn't remain in a marriage so damaging to her soul.

As happy as I was when she agreed to marry me, I had little understanding of the impact she would have on my life. Nor did I anticipate how much we would continue to evolve during the next 30 years. Jane was different, and I loved her from the start. By being intimately aware of her sensuality, her emotions and her soul, she inspired me to become increasingly aware of mine. When we married I had no meaningful spiritual life, and no thought of even having a soul. My ego was the primary driver of my thoughts and behaviors. I lived in my head most of the time, relying on my intellect in making decisions. It worked well in the business world, and I considered myself a highly successful man.

I spent the last 20 years of my career as the CEO of a large catalog production agency, and felt lost after retiring. Not knowing what to do with my days, I started taking on some household responsibilities. Jane's gratitude for my help so touched me that I felt happy whenever I completed a task. Her pleasure in receiving greatly increased my pleasure in giving. To be taken in and fully appreciated is a rare and satisfying feeling, and has made me a far more generous and consistent giver.

In 2004 we went to a Christmas Eve service where an inspired minister so moved us that we began going weekly. In later years we attended several retreats, all adding to our spiritual growth. These experiences remind me to take the time to look inward and connect with my feelings and my soul. Decisions that used to be automatic now get more thought, as I check in to see if they are authentic. I see myself as a far more genuine man now than I ever was, precisely because I have this discipline.

Living with an inner directed woman who can easily see through me, as if I were a pane of glass, can sometimes be challenging! Although I frequently get called on my avoidances and inauthenticities, which is no fun at all, I have the chance to think about and correct them. This has led me to source and understand many of the beliefs I have been holding, and realize that some no longer serve me. I have discovered the importance of going to my heart far more often, which connects me to my soul, and have gradually learned to become a more unconditionally loving man. I marvel that Jane is able to love me as I am, warts and all!

At the same time, I have been able to utilize my strengths to help Jane grow in areas where she has been more vulnerable. The culture in which she grew up, her family responsibilities, and her deep inner work restricted her opportunities to participate in the outer world. I encourage her to give more to herself, and to feel OK about saying "no" to others more often—even to me. I delight in supporting her presence in the world, proud of how much she has accomplished.

Two and a half years ago Jane started writing her first book, a memoir. When she was a few weeks into it, I asked to read a couple of chapters. I found her writing so natural and her storytelling so moving, I wanted to continue reading and asked if she would like my feedback. Her delight with my interest led us to an even deeper level of intimacy. When we couldn't agree on how to phrase a passage that I questioned, we looked for a third option. Sometimes our discussions were long and passionate, yet they always ended with high-fives when resolved. I served as her preliminary editor throughout. Since her book has launched, I act as her business manager and marketing partner. I am excited to be stretching myself in these new roles.

Jane's decision to write her first book when 78 years old, and publish and promote it at 80 was not surprising to me, as it is so in line with her way of living. By continually going for new experiences, she retains her youthfulness. My new projects and challenges energize and stimulate me too. Each morning when I awaken, I realize how blessed I am. Thirty years later, I am ever more grateful to be married to a soul selfish woman, and to be growing into a more soul selfish man.

Bob Wyker is a Yale graduate and Army veteran. He began his business career in advertising, and spent 20 years as CEO of a catalog agency before retiring. Since then, he volunteers at Senior Core of Retired Executives and sings with a large male a cappella chorus. Read more about Bob and Jane's adventures through marriage in Jane's memoir "Soul Selfish", or find more information about the book at www.janewyker.com.


---
---
---
Leave a Comment