A

t the end of a narrow lane lined with Italian olive trees, White Oak Vineyards & Winery welcomes guests to join in the celebration of its unique 35-year heritage of producing distinctive varietals.

The winery was founded in 1981 by Bill Myers, who worked as a building contractor and salmon fisherman in Alaska before moving to Healdsburg and buying his first vineyard. With the help of the renowned MaryAnn Graf, he learned winemaking and began winning awards. Not long after his 1990 Sonoma County Chardonnay won the Sweepstakes Award at the prestigious Sonoma County Harvest Fair, Bill partnered with Don Groth and Burdell Properties and gained access to 750 acres of prime vineyards across Sonoma County's Alexander Valley and Russian River Valley, as well as the Napa Valley.

"To make the best wine, your grapes have to come from the best sites," Bill says. "That's what's special about White Oak. Each of our varietals comes from its ideal appellation. This provides our winemaking staff the best available crop to make the best possible wines, vintage after vintage."

This year is an especially good time to visit the beautiful Mediterranean-style estate designed and built by Bill in the heart of the Alexander Valley. The three-story building, set in a manicured landscape of outdoor artwork, picnic tables, and a grand fountain, holds some new pleasant surprises to honor the winery's 35th anniversary. There's a magnificent new 11-foot oak bar, refurbished from an old oak tree on the property, to admire. There are also new tasting options to try: seated wine tastings and a food and wine pairing featuring delicacies such as artisan cheeses, salami, exotic nuts, and dried fruits. These new "by appointment only" options are served in a handsome new tasting area with cocktail tables fashioned from oak barrels. After the tasting of their choice, guests can order a glass of their favorite wine and explore upstairs where two stories of artwork and breathtaking views of the Alexander Valley await.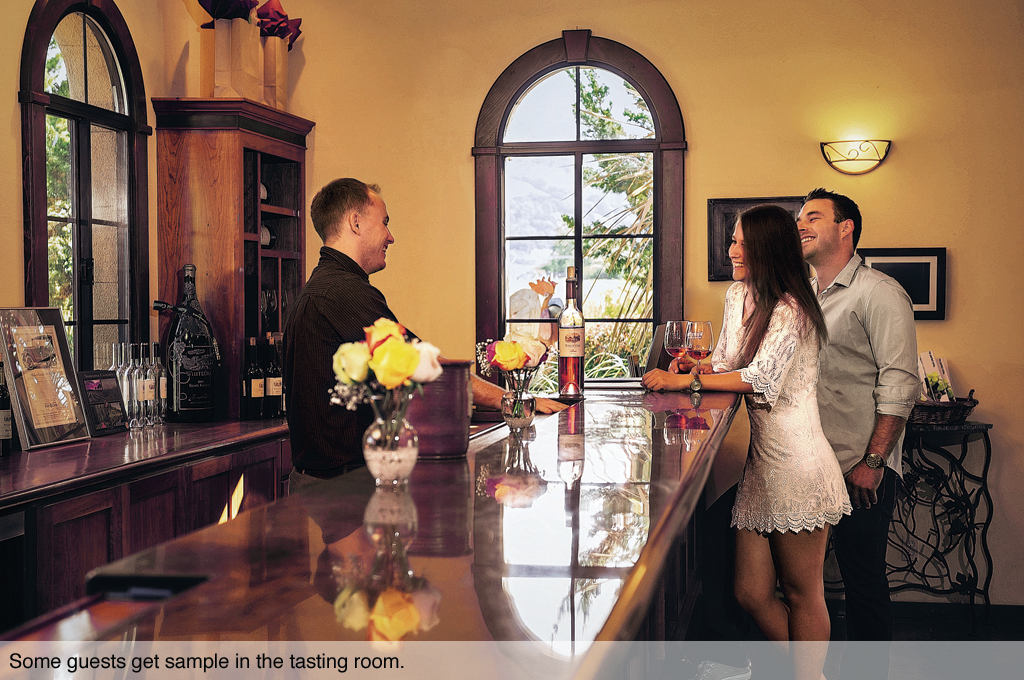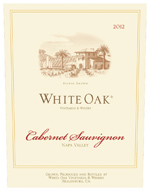 What to Buy




'15 Russian River Sauvignon Blanc - $17


Stone fruit, fresh hay, citrus, tangerine, thyme



'14 Russian River Chardonnay - $26


Honeysuckle, baked apple, honeydew melon, tropical fruit



'13 Russian River Pinot Noir - $35


Cranberries, pomegranate, boysenberries, plum



Special Notes


Picnic grounds, pet friendly, seated tastings, art gallery, retail merchandise, wine club events.



Contact


7505 Hwy 128
Healdsburg, CA  95448



Phone:

707-433-8429


Email:

tastingroom@whiteoakwinery.com


Website:

whiteoakwinery.com



Tasting Room:

Open Daily 10-5

Touring & Tasting is a media company that produces a wine and travel magazine and is also partner in the Hitched Wine Club.