Trio of Terroir
The magnificent thing about wine is that you can taste where it came from. Here are three amazing examples.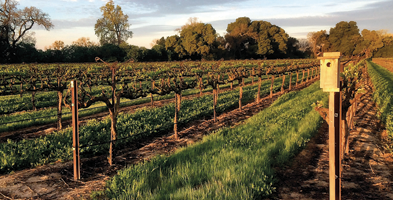 Photos courtesy of Heritage Oak Winery
---
T

erroir is a word closely associated with wine. Terroir represents the environment in which a particular wine is produced, including the climate, soil and topography. Each of these elements shapes the final product and are all considered when discussing a wine's terroir. Here are three wineries worth a visit representing three different unique terroirs.



Heritage Oak Winery



Set in the countryside against the shore of the Mokelumne River, Heritage Oak Winery offers an exceptional wine tasting experience just a few steps away from a 20-acre Riparian woodland. The land has been owned by Tom Hoffman's family since 1854. Today, it is home to Tom and his wife Carmela, who encourage guests to visit and linger long enough to fully experience their wines and the beautiful property where the grapes were born.

Through five generations, the soils yielded many crops. Today, the land is dedicated to winegrapes: large blocks of Sauvignon Blanc, Chardonnay, Petite Sirah, Zinfandel, and Malbec; and small blocks of Charbono, Pinot Grigio, Tempranillo, Barbera, and many more. This exciting variety of grapes (many from certified sustainable vineyards) inspires Tom, who handcrafts them into an impressively long portfolio of fine, handcrafted, small-lot varietals and blends. One of his many palate pleasers, Charbono, is very rare to California. Widely popular in the mid 1900s, it is only grown on a few acres in the entire state. Charbono is a finicky grape and requires patience in the field and the cellar, but with each vintage, Tom proves it's worth it.

The cozy tasting room provides an inviting environment for sampling the wines. Tom and Carmela are often the hosts, and Tom frequently sits at the piano to entertain visitors with pieces by his favorite composers: Scarlatti, Bach, and Handel. Just outside, a lovely outdoor patio, replete with hummingbird feeders, provides another ideal setting for sampling the wines. But a visit to Heritage Oaks is not complete without a walk to the river. Tom and Carmela developed a delightful hiking trail down to an open riverbank with picnic tables and a sandy beach. Savvy guests call ahead and order a picnic lunch to enjoy on the river bank with a favorite bottle (if they can choose) of Heritage Oak wine.



CONTACT


209-986-2763
heritageoakwinery.com
10112 E Woodbridge Rd.
Acampo, CA  95220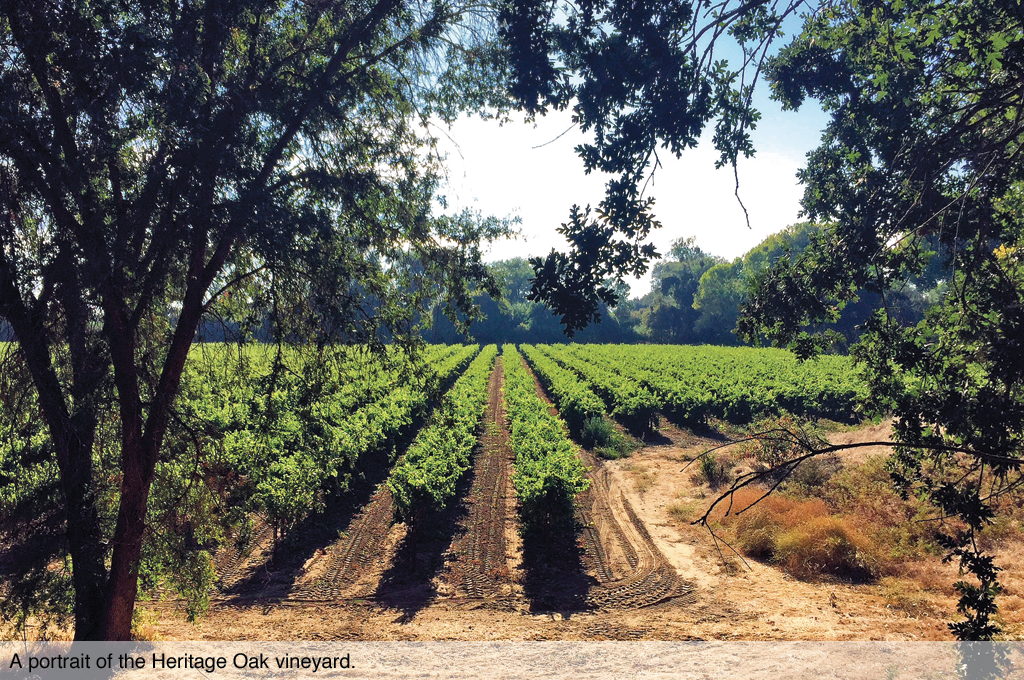 Chateau St. Jean



With gracious style, exquisite architecture, and inviting gardens, Chateau St. Jean has become an icon in the Sonoma Valley.

Founded in 1973, the winery has the distinction of producing the first Sonoma County wine (Cinq Cépages) to be chosen by Wine Spectator as its Wine of the Year. The estate has delivered a relaxed French flair to the foot of Sonoma Valley's Sugarloaf Ridge, with a graciously staffed Visitor Center and elegant gardens designed to provide the utmost in tasting experiences. Guests are invited to shop at the delectably stocked charcuterie and stroll through the grounds, which include two fountains, a rose garden, a large patio, a courtyard garden, and a demonstration vineyard, and simply linger.

But it would be a mistake to think that people visit Chateau St. Jean purely for its ambience. Chateau St. Jean has a long-standing reputation for the exceptional quality of its wines. The winery was one of the first to craft single-vineyard-designated wine and a legacy of great winemaking talent. Winemaker Margo Van Staaveren, who has been with Chateau St. Jean for more than 35 years, was named Winemaker of the Year by Wine Enthusiast magazine. Guests wishing to fully appreciate her talents are invited to make an appointment to participate in one of the Distinctive Experiences at Chateau St. Jean. For the foodie, Charcuterie at the Chateau pairs four single vineyard and Reserve wines with local bites; for the explorer, Burgundy Beginnings at the Chateau is a hands-on education about Sonoma County Pinot Noir and Chardonnay; and for the collector, Cinq Rêves is a library-tasting of this legendary Sonoma County Bordeaux blend.

As anyone who has visited its grounds or tasted its wines will profess, the style of Chateau St. Jean is relaxed, elegant, and pure Sonoma.



CONTACT


707-257-5784
chateaustjean.com
8555 Sonoma Hwy
Kenwood, CA  95452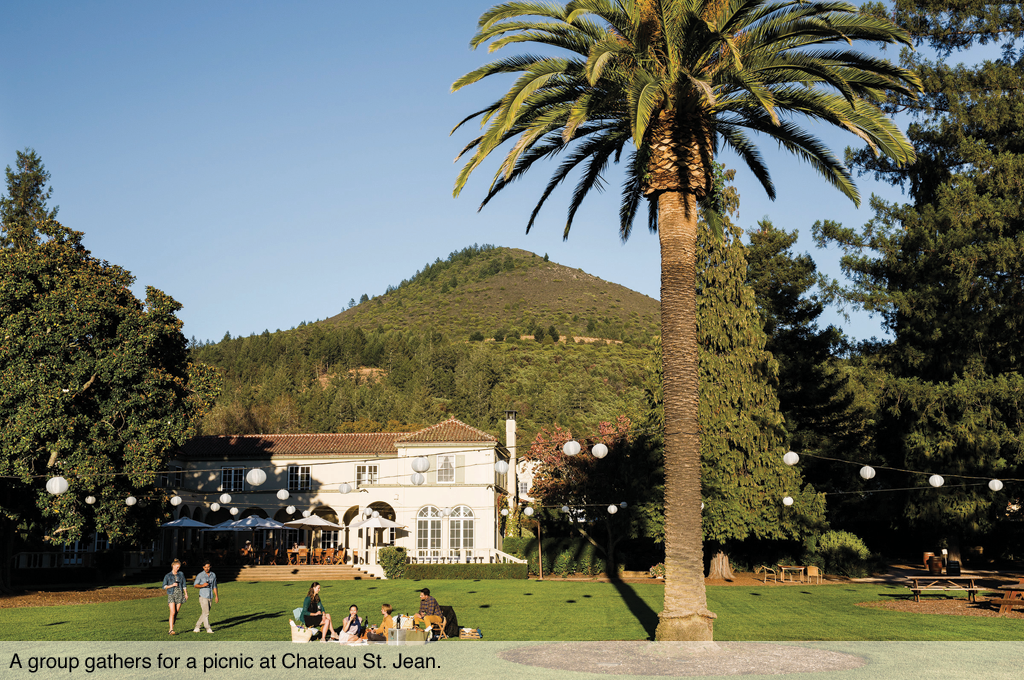 Amavi Cellars



The name Amavi (ahh-muh-vee) is derived from two Latin words: amor (love) and vita (life). It was chosen by the Goff, McKibben, and Pellet families when they decided to create a brand focused on limited lots of Walla Walla Valley's star varietals, Cabernet Sauvignon and Syrah.

Since the first bottling in 2001, Amavi Cellars wines have been praised for their high quality and "wallet-friendly" price points. In fact, the winery has been referred to as a rising star by Wine Spectator, one of Washington's outperforming labels by The San Francisco Chronicle, and a Top 100 Winery by Wine & Spirits Magazine.

Whether in Walla Walla or Woodinville, wine tourists should visit Amavi Cellars. The Walla Walla tasting room's sweeping decks on its east and north sides celebrate the beauty of Walla Walla wine country, while the Woodinville tasting room sits behind the Hollywood Schoolhouse. For the love of life and quality wines, Amavi Cellars is a name to know.



CONTACT


509-525-3541
amavicellars.com
3796 Peppers Bridge Rd.
Walla Walla, WA  99362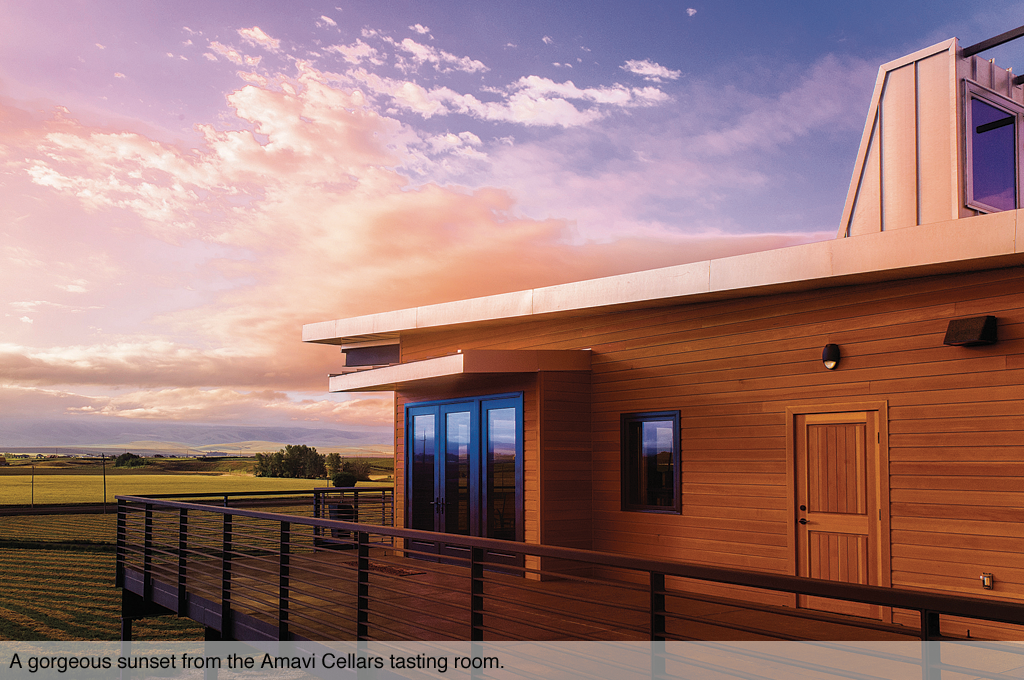 Touring & Tasting is a media company that produces a wine and travel magazine and is also partner in the Hitched Wine Club.
---
---
---
Leave a Comment