Vacation Expectations
Ever tried setting the right expectations for a vacation with your spouse. It's not exactly a walk in the park. Dr. K. gives you 7 easy tips to think about before taking off.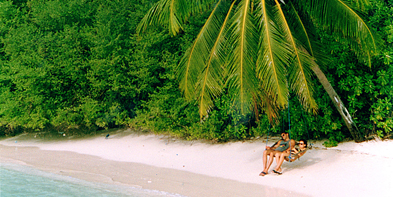 ---
Hi Dr. Sherman. My husband and I take a vacation every year, but leading up to our time away we seem to always argue about when, where and everything else. Any tips?

If you're like most couples, it's hard to find time to go on vacation—especially if you've got children. And yet, some time away is desperately needed.

I'm not surprised that it may have taken some real work to figure out when you're going, as well as the "ideal" spot that will meet both your personal preferences and financial needs.

You've arranged for child care—probably with a long list of schedules including "do's and don'ts,"—plus travel arrangements have been set, necessary wardrobe has been anticipated, and you've taken care of any documents or money you might need. Were there disputes along the way? My guess would be absolutely!

This process, in and of itself, is exhausting. But now that the details have been worked out, each of you is looking forward to some well-deserved time away. You're probably very excited by this opportunity and counting the days until relaxation.

As you start your trip, there's perhaps some anxiety of whether you've attended to everything, which slowly transforms to a sense of "aaah." But, there is likely one aspect you didn't consider in preparation that will end up making this long awaited hiatus a potential disaster with lots of disputes. It has to do with the expectations that each of you have regarding how your vacation will actually play out. I cannot tell you how many couples have returned from trips, only to be disappointed and upset with one another.

Here are some of the kinds of expectations that might be different for each of you:

1. Are you going to sleep in or start the day bright and early?
2. Do you plan to spend the time relaxing and laying around the pool with a good book or do some sight seeing?
3. How often are you going to check in as to how things are going at home?
4. Is there a budget on your meals?
5. Are there hopes about how much affection and/or sex will take place?
6. Will all work related issues be left at home or will there be some internet, phone calls or other business tasks while away?
7. Is it okay for each of you to do separate activities (i.e. one plays golf and the other stays back) or is it important you do all things together?

There is no right or wrong answer to the above questions—what "works" will depend on the two of you, perhaps requiring some compromise. I'm not suggesting that you have a major, lengthy discussion about these concerns. However, a little bit of preventative anticipation will go a long way so the gals feel cared about and the guys don't end up feeling that they didn't please their wife.

So, take a few moments of planning, then take a deep breath, and get ready to really enjoy yourselves!

Karen Sherman, Ph.D., (www.drkarensherman.com) is a practicing psychologist in relationships and lifestyle issues for over 20 years. She offers teleseminars and is co-author of Marriage Magic! Find It! Make It Last.




---
---
---
Leave a Comment