F

or the past 40 years, Ravenswood Winery has held an enduring presence in Sonoma and the world of California Zinfandel. The winery was founded in 1976 by Joel Peterson, who has earned the moniker "the Godfather of Zinfandel" for his tenacity in championing the grape—once an overlooked underdog—into a runaway phenomenon.

Ravenswood was at the forefront of terroir-driven single-vineyard winemaking. By forging strong bonds with a cadre of grape growers across the state, the winery produces wines that are expressions of the best vineyards in California. Beyond Zinfandel, Ravenswood produces an exciting range of wines from classic Bordeaux varietals and blends to aromatic delights such as Gewürztraminer and Moscato. Ravenswood makes 18 different vineyard-designated wines, many of which are available only at its Visitor Center.

Something's always happening at Ravenswood's Visitor Center. Tucked in the foothills of the Mayacamas Mountains in the outskirts of the town of Sonoma, it's open daily and welcomes guests to walk in and enjoy a tasting flight of vineyard-designate or Bordeaux single-vineyard wines at the tasting bar or a seated tasting on one of the terraces. More immersive offerings requiring reservations in advance include: Barrel Tastings, a winery and vineyard tour where guests can actually taste what's next; a private tasting with the Senior Wine Educator where they can ask plenty of questions; and the Decades Library Tasting where they sample a customized flight of wines from four decades of Ravenswood winemaking. There's also Blend Your Own Zin, a fun, interactive class in the art of winemaking. Guests craft their own blend of Zinfandel to take home in a bottle.

Ravenswood hosts winemaker dinners orchestrated by the Director of Winemaking Gary Sitton throughout the year. In June guests are invited to explore their inner winemaker and participate in a team wine blending contest. After the winner is selected by the Godfather of Zin himself, Joel Peterson, participants will enjoy an old-fashioned barbecue and take home their own bottle of the winning blend.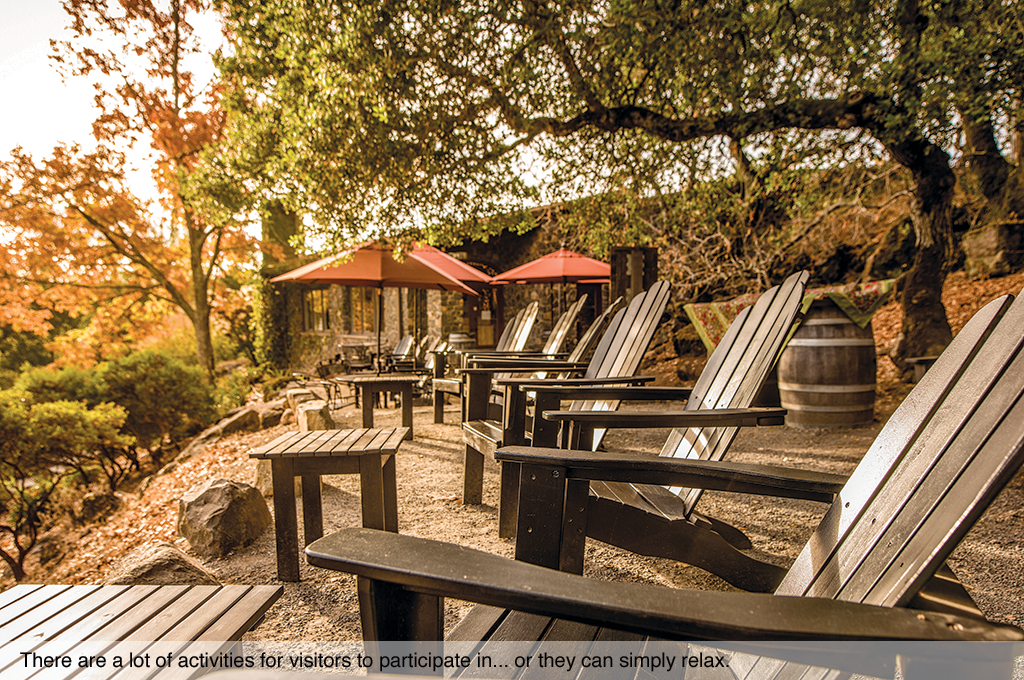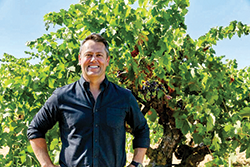 An Interview with Director of Winemaking Gary Sitton



T&T: Naturally, when we think of Ravenswood we think of Zinfandel. Do you feel like a kid in a candy store with access to so many amazing California Zinfandel vineyards?

GS: Absolutely! Every winemaker in the world dreams of working with vineyards the likes of Barricia, Belloni, Big River, Old Hill, and Teldeschi to name a few of our vineyard-designate Zinfandel vineyards. They are amongst the finest examples of Old Vine Zinfandel in the state. They stand amongst the great vineyards of the world—vineyards as much as 130 years old that have stood the test of time to deliver amazing quality.

T&T: But there's more to Ravenswood than Zinfandel. Tell us about your single vineyard wines.

GS: In addition to our vineyard-designate Zinfandels, we also make a well-known Bordeaux-style red blend from Pickberry Vineyard on Sonoma Mountain. It is a cool site, which seldom sees sugar levels rise much above 24 Brix. The final blend is predominantly Cab and Merlot, with the other varietals playing a supporting role to deliver an elegant, balanced, age-worthy wine that is more Old World in style. We also make a wide range of single-vineyard designated varietals that are traditionally found in California heritage field blends. Wines like Angeli Vineyard Carignane, Bedrock Vineyard Barbera, and Teldeschi Petite Sirah showcase the individual varietals that are found in many of our traditional field blends. In all, we make 18 different vineyard-designated wines.

T&T: Last year a fabulous commemorative Zinfandel blend was released in honor of the winery's 40th anniversary. Any plans yet for the 45th?

GS: Joel and I felt that because we are best known for our designate Zinfandels it was only appropriate for our 40th anniversary wine to be a barrel select cuvée of those wines: A homage to Zin and to the vineyards and growers who have helped to build Ravenswood for the last 40 years. We've yet to discuss the 45th anniversary wine, but I can assure you it will not be wimpy.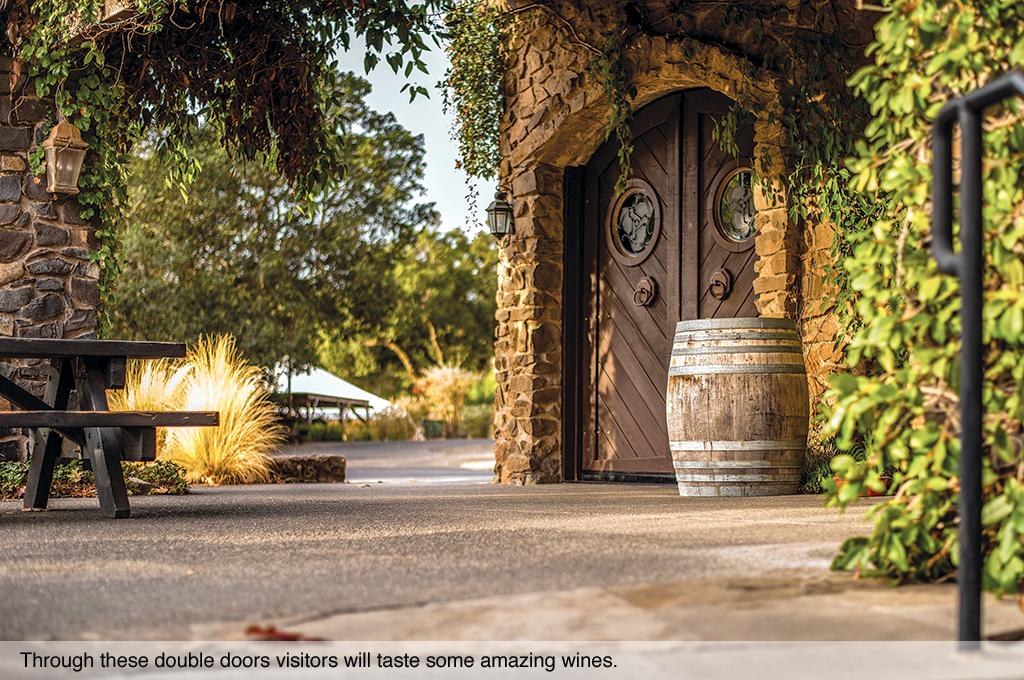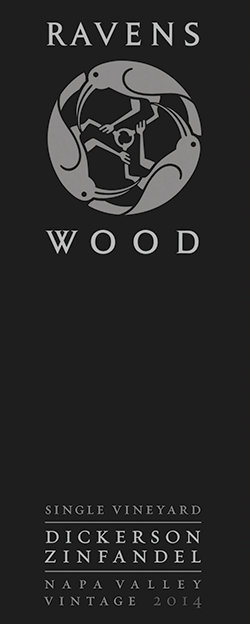 What to Buy




'14 Dickerson Zinfandel - $37


Ripe red raspberries, cedar, mint, nutmeg



'13 Pickberry Bordeaux Blend - $50


Cassis, blackberries, leather, tobacco



'15 Sangiacomo Chardonnay - $30


Honeysuckle, lemon, green apple, pear, mineral



Special Notes


Certified organic, private tastings by appointment, barrel tastings, winemaker dinners, educational seminars.



Contact


18701 Gehricke Rd.
Sonoma, CA  95476



Phone:

707-933-2332


Email:

info@ravenswoodwinery.com


Website:

ravenswoodwinery.com



Tasting Room:

Open Daily 10-4:30

Touring & Tasting is a media company that produces a wine and travel magazine and is also partner in the Hitched Wine Club.