T

homas Jefferson said, "Good wine is a necessity of life for me," and Jay Corley, founder of Monticello Vineyards, wholeheartedly agrees. Jay made his foray into the industry by selling grapes to wineries, eventually making the move from grape grower to winery owner and vintner. Adamant about keeping Monticello Vineyards a family-owned and -operated venture, Jay's sons—Kevin, Chris, Stephen, and Kent Corley—are at the helm. Kevin is winegrower and president, Chris is the winemaker, Stephen is responsible for sales and hospitality, and Kent handles administration.

The year 1980 marked the winery's first vintage: estate-grown Cabernet Sauvignon and Chardonnay. Today's portfolio has expanded considerably to include Pinot Noir, Merlot, Cabernet Franc, Syrah, and Sparkling wine. The family now farms five vineyards exclusively in the Napa Valley—Home Ranch and Knollwood Vineyards in the Oak Knoll district, State Lane Vineyard in Yountville, Tietjen Vineyard Rutherford, and Yewell Vineyard in St. Helena—and produces 15,000 cases each year.

The wines can be sampled in the intimate, wood-paneled tasting room situated on 80 vineyard acres with a 360-degree view of the valley. Just steps away, the Jefferson House, a west coast interpretation of Jefferson's Monticello in Virginia, is a compelling focal point serving as a charming venue for private tasting events.

The majority of the wine produced by the Corley family is Monticello Vineyards, but they have two additional designations: CORLEY for their Reserve wines and Montreaux Brut for their Sparkling wine. Wines for all three labels have received some of the highest scores from Wine Spectator, Wine Advocate, and Wine Enthusiast.

It has been nearly 50 years since Monticello Vineyards released its first vintage. The family and critics agree that the wines just keep getting better. One can only expect the best from the Corley Family in the future.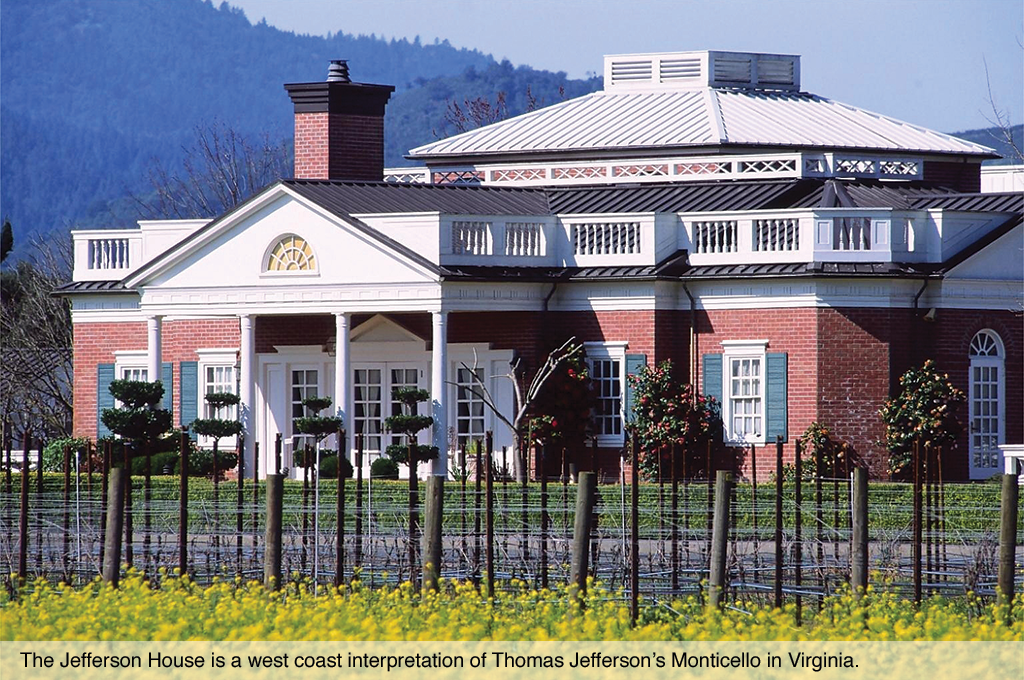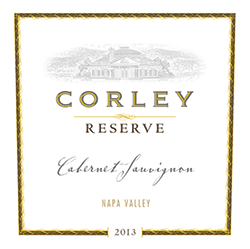 What to Buy




'13 Estate Grown Pinot Noir - $45


Ripe berries, vanilla, juicy fruit



'14 Monticello Jefferson Cuvée Cabernet Sauvignon - $48


Dark berries, warm chocolate, vanilla



'13 CORLEY Reserve Cabernet Sauvignon - $90


Rich ripe fruit



Special Notes


Walk-in tastings, private tastings by appointment, wine club, picnic grounds, sustainable farming practices.



Contact


4242 Big Ranch Road
Napa, CA  94558



Phone:

707-253-2802 x18


Email:

wine@corleyfamilynapavalley.com


Website:

corleyfamilynapavalley.com



Tasting Room:

Open Daily 10–4:30

Touring & Tasting is a media company that produces a wine and travel magazine and is also partner in the Hitched Wine Club.