S

uzy and Jim Gullett, the owners of Vino Noceto, purchased their first parcel of land in 1984. At the time Amador County's Shenandoah Valley was primarily known for Zinfandel, but the Gulletts wanted to do something different. After a year of trying various wines with dinner and a two-week trip to Tuscany, they decided to focus on Sangiovese. The Gulletts planted their first vineyard measuring less than one acre in 1987.

Now, almost 30 years later, Vino Noceto farms 25 acres of winegrapes. The plantings originate from prestigious vineyards throughout the Chianti and Brunello di Montalcino regions in Tuscany. Known as the top producer of Sangiovese in California, Vino Noceto creates 10 different Sangiovese based wines including the Chianti-style Sangiovese Originale, the Brunello-style Riserva Sangiovese, and the Rosato di Sangiovese.

The wines consistently receive high acclaim from wine critics. Columnist Mike Dunne calls Vino Noceto "the state's go-to house…and most respected producer of Sangiovese wines in California." The winery was also recently named one of the 101 Best Wineries in America by The Daily Meal.

Despite its success, Vino Noceto is still family owned and operated. Suzy and Jim's daughter, Lindy, recently returned from New York City to manage the business. She grew up working in the tasting room and values the winery's history. Lindy emphasizes the importance of providing a friendly, laid-back, and educational guest experience. "We strive to make everyone feel welcome," she says, "and love to share our story and our wines."

Beyond an array of Sangiovese wines, the portfolio includes Pinot Grigio, Barbera, Zinfandel, and a spritzy Moscato called Frivolo. Vino Noceto's tasting room is open daily for complimentary tastings, and "farm-to-glass" tours are offered daily at 11 a.m. The tour costs 10 dollars per person and gives guests a behind-the-scenes look at the vineyard and winemaking facilities. Reservations are recommended.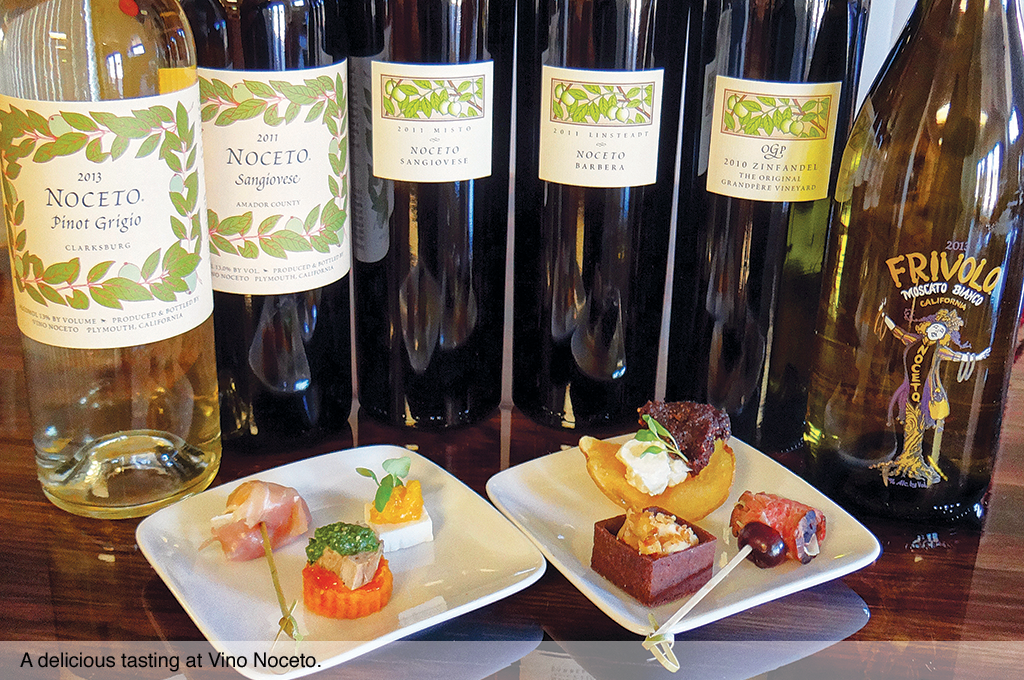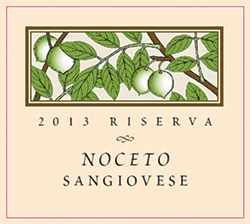 What to Buy




'13 Noceto Sangiovese Originale - $19


Cherry, cranberries, florar notes



'13 Riserva Sangiovese - $25


Cranberries, cherry, chocolate



'16 Frivolo Moscato Bianco - $18


Apricot, grapefruit, citrus



Special Notes


Daily vineyard tours, sustainable farming practices, picnic grounds, corporate retreats, weddings and receptions.



Contact


11011 Shenandoah Road
Plymouth, CA  95669



Phone:

209-245-6556


Website:

noceto.com



Tasting Room:

Open M-F 11-4; Sat & Sun 11-5

Touring & Tasting is a media company that produces a wine and travel magazine and is also partner in the Hitched Wine Club.