The Greatest Gift of All: Hope
The best thing about the gift of hope is that it's free and boundless.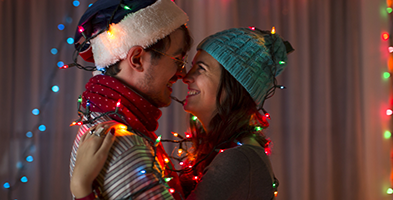 ---
"
Hope is not just an airy-fairy New Age platitude designed to mask whatever misery you're in."
I

t's been a rough year for many of us. Our country, as well as many others across the globe, has been ravaged by fierce political and social divides, unprecedented mass violence, and natural disasters from fires to hurricanes with the unfortunate promise of more to come.

As the Holidays roll around, it may be challenging—if not impossible—to feel the Holiday Spirit of peace, good will toward all, and the joy of a year well lived.

And yet... we have available to us, always, the greatest gift mankind has ever known—hope.

Hope is what keeps us keepin' on. Hope is what motivates us to rebuild shattered lives, to reconnect with what's most important to us, to dream, once again, of "peace on earth, good will toward all."

Hope is not just an airy-fairy New Age platitude designed to mask whatever misery you're in. Hope is real, and is supported by the many ways in which we humans stubbornly, persistently, work toward a better life for all, even if at time it seems that idea is ludicrous.

For example, did you know that Google's parent company, Alphabet, launched stratospheric "Project Loon" balloons over Puerto Rico to deliver internet service where such service had been destroyed or severely impaired? The internet is beamed from the balloons in a way that extends wireless networks without having to install fiber optic cable or cell towers. The project is still in its experimental phases, yet Alphabet was willing to make it available to a community sorely in need.

That's hope made practical. Hope made real. And it's just one example out of many ways in which various companies, organizations, and caring individuals brought hope to Puerto Rico, and other hurricane and fire devastated communities.

You can't change the past. What happened, happened, whether in your personal life, or in our society's life at large. What you can do, is offer hope—to yourself, to others, to your community, in whatever practical way you can think of.

Hope is real. Let it be that for you and yours this Holiday Season.

Noelle C. Nelson, Ph.D., is a relationship expert, popular speaker in the U.S. and abroad, and author of many best-selling books, including "Your Man is Wonderful," "Dangerous Relationships" and most recently "Happy, Healthy Dead." Dr. Nelson focuses on how we can all enjoy happy, fulfilling lives while accomplishing great things in love, at home and at work, as we appreciate ourselves, our world and all others. For more, visit www.noellenelson.com and follow her on Twitter @DrNoelleNelson and Google+.


---
---
---
Leave a Comment