7 Dates Under Summer Moonlight
Too hot outside to go on a date? Here's 7 date ideas that will keep you cool under the summer moon.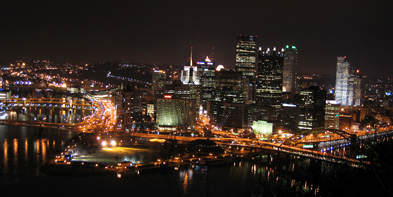 ---
Summer nights are made for romance, but not if you're too busy wiping the sweat off your brow. These seven dates ideas will make the summer night seem cool, while the romance is gets hot.

Go to a waterpark. Pack a swimsuit in the morning and meet at the waterpark after work. Most waterparks stay open until 7 p.m. and offer evening discounts. Spend a couple hours releasing the stress of the day by charging down the water slides or simply relaxing as you float down the lazy river together.

Rent a boat or paddle boat. Take a sunset ride around the lake, and as the stars begin to come out, let yourselves float on the moonlit water and enjoy the relaxing sounds of the surrounding lake.

Go stargazing. Before the sun sets, pack a blanket and take a scenic drive out of town until you've found a spot far away from the city lights. Spread the blanket over the hood of your car and turn the radio low as you take in the warm nighttime air and the stars above.

Go city light gazing. Before you get too far from the city (as mentioned in the previous idea), stake out a private spot on a nearby mountain or rooftop and watch the city transform from sunlit buildings to twinkling lights as the sun sets behind you.

See a midnight movie. Movie theatres are notorious for blasting cold air, so beat the nighttime heat with a late night movie and snack. If the outdoors has cooled off, some areas offer outdoor movie screenings on inflatable big screens.

Hit the ice skating rink. Lace up and try not to pull each other down as you skate hand in hand around the rink. The cold air will make you feel like it's December in August, and the games in the video arcade will make you feel like a kid again. If your husband is resistant, tell him this is how Rocky stole Adrian's heart.

Catch a summer concert. Take advantage of the summer music scene and enjoy an outdoor concert under the stars. Check out your local newspaper for free concerts by local bands or splurge on a your favorite larger act when they swing through town. These are particularly fun during the workweek when you can break the patterned monotony.


---