Lending's New Look
Lenders come full-circle and return to the old way of doing business with the first-time homebuyer...again.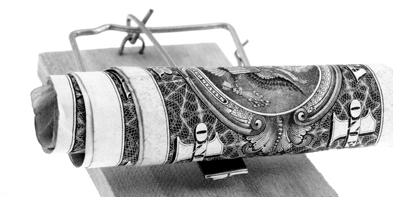 ---
Qualifying for a mortgage in the past few years was a fairly simple process: If you needed a loan, there were a multitude of lenders ready to approve you today and close tomorrow with little information other than a name and a Social Security number. But the summer of 2007 changed all that.

Nationwide, mortgage lenders filed for bankruptcy. Interest rates for expensive luxury homes went up faster than expected, with some companies backing out entirely. Even people that were not shopping for homes knew about a "credit crunch."

So, what should a new homebuyer think?

For a majority of lenders that offer mortgage loans now, the qualifying process has returned to a much more traditional way of lending.

What does that mean for you and your spouse as a new homebuyer? It means lenders are considering whether you can actually afford the house that will become your home. And they are looking closely to see if applicants have a desire to pay the loan back.

Lenders are shying away from applicants that have, shall I say, less than "okay" credit. So if you need to work on cleaning up some of your current debt relationships, the sooner the better.

Stable employment is being considered and verified. The days of telling a lender how much an applicant makes each month without actually ensuring that it is correct are now history.

If you are unsure about whether now is the right time to buy a house, don't delay. Having a game plan is the best way to get your finances ready to handle a new mortgage payment, even if the goal is six months away.

Speak with several different lenders to ensure you are getting the best type of loan for your situation. And always make sure you get a written estimate of the costs involved, so that you aren't surprised on settlement day.

Tim Rawlinson is a vice president at Fox Chase Bank of Hatboro, Pa., and specializes in consumer lending. He may be reached at trawlinson@foxchasebank.com or 215-283-2900.


---
---
---
Leave a Comment