Get Your Financial House In Order
Follow these 10 tips to help establish a strong foundation with your finances.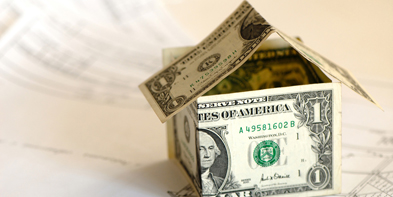 ---
The honeymoon is over and the rest of your life has begun. According to celebrity family law specialists Robert J. Nachshin and Scott N. Weston, now is the time to get your financial affairs in order. These two experts say among the chief reasons couples often split are due to fights over money-related issues.

Nachshin and Weston offer 10 tips that will ensure you start off on sound financial footing when co-mingling your finances with those of your spouse:

1. Check your credit report. Is it accurate? If not, take steps to have the record set straight. A good credit rating means you and your partner can buy that house or furniture.

2. Put a cap on credit card limits. If you leave yours open-ended it might be too tempting to spend, spend, spend… and the problem might only get worse with two of you buying things!

3. Do a business valuation. As a business owner, large or small, knowing what your business is worth is important. Get a business appraiser to help you with this one. The two of you may want to grow this business, but knowing its worth and projected worth could be valuable.

4. Assess the value of your real estate. How much equity do you have? Find out. You and your spouse might want to use it to buy a bigger place.

5. Have any pension plans, 401(k)s, IRAs? Know what they are worth today and inquire as to what they will be worth when you and your partner want to kick back and retire one day. Keep contributing to these plans.

6. Prepare a reasonable budget. Tally up what it's been costing you to live alone on a monthly basis before you were married. Now, do it again with your partner in mind because now you're living on a budget for two! What's the new bottom line?

7. Organize your paperwork. Putting all your account numbers, financial statements, bank records, stock certificates and other items that have to do with your finances in one three-ring binder is one more way to get your financial house in order. Don't forget to keep it updated.

8. Make sure your taxes are current. You certainly don't want to start your marriage with tax bills—personal or property—hanging over your head. If you owe the IRS, pay them. A clean slate is important to the overall health of your relationship.

9. Prepare to close existing accounts and open new ones. This goes for utilities, department store accounts, your online service—anything you and your partner will both be using. You've heard the term: share and share alike.

10. Update your will and trust(s). This item is often the one most couples overlook, but could become extremely important in terms of "who gets what" and "who handles what," should you be faced with an unexpected catastrophic circumstance or disability.

Bob Nachshin and Scott Weston are co-authors of the book "I Do, You Do…But Just Sign Here: A Quick and Easy Guide to Cohabitation, Prenuptial and Postnuptial Agreements." They represent many celebrities and athletes and are best known for their precedent-setting win in the Barry Bonds prenuptial case that landed in the California Supreme Court, where the duo prevailed on Bonds' behalf. For more information visit www.nwdivorce.com.


---
---
---
Leave a Comment