Does Your Spouse Have Wandering Eyes?
Look deeper into the situation before you overreact.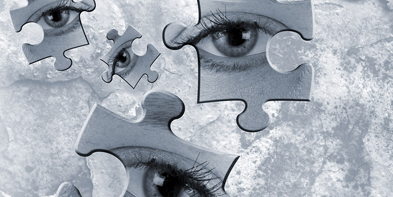 ---
"
If the two of you are like most couples, you have fallen into a rut of forgetting to appreciate and compliment one another."
My wife has a habit of staring at other men when we go out. It's not a casual glance, but staring and seeking eye contact. It doesn't matter, old or young and only at men. I have mentioned that it makes me feel disrespected and it hurts our relationship. I do this in a calm manner and she gets very agitated and comes back with, "At this stage in my life, I never expected I would need to worry about how I acted in public." She claims to only be staring at a wall or out a window. Sorry, but I can tell the difference between spacing out and staring at someone. Is my feeling this way a rational response to this matter?

As a psychologist, let me start by saying that I always believe one's feelings are worthy of attention so I would not merely dismiss your reaction. But feelings aren't rational or logical—they are emotional. The question becomes one of whether they are appropriate to the situation. Or, another way of stating it is: are you overreacting?

If, in fact, your wife is consistently looking at other men, I can certainly understand why this would bother you. Of course, there is her version and yours; and after practicing as long as I have, I've learned that generally the truth is somewhere in the middle. She states she's looking at a wall or out a window where you believe she's looking at men; you say you present your feelings "calmly" yet she gets "agitated."

It is possible that you are overreacting and you are overly sensitive. Many times, one's buttons can get pushed from things that have happened in the past. In order to consider if this is the case for you, observe your own behavior—do you get jealous at other times? Or do you feel there are other situations where you are not getting your wife's attention? If you find this to be true, it might mean you need to look at your reactions.

That being said, even if it's you who has a "soft" spot, I believe couples should be aware of one another's areas of vulnerability. I often use as an example with my clients the following: If your spouse has diabetes, would you bring them ice cream home as a surprise? No, you'd adapt your behavior to be more considerate.

Another possibility that gets raised for me is whether your wife is feeling a need for attention, herself. If the two of you are like most couples, you have fallen into a rut of forgetting to appreciate and compliment one another. Inadvertently, she might be seeking a smile from others to let her know she is still attractive.

What I also find particularly upsetting about the concern you raise is that you feel disrespected by your wife, have expressed this concern to her, and she doesn't seem responsive to it. Perhaps, it's in the way you present your issue to her. Try owning it first rather than telling her that what she's doing is bothering you. Here's a concrete example, "Probably this is just me being sensitive, but when I see you looking at other guys, it really makes me feel unimportant to you." Though this example may seem like I'm splitting hairs, how one says what is upsetting them has so much to do with how well it is received.

What's important to remember about communication is that you want to keep it going. If someone feels attacked, it is natural to close down. So, it's really essential to say things in a way that will invite productive responses. In the illustration I gave above, it allows your wife to also let you know if something is bothering her.

You might be surprised to find out that what seemed like one problem to you is really a different issue. But by addressing the matter properly, the two of you can be more open with one another and move forward.

Karen Sherman, Ph.D., (www.drkarensherman.com) is a practicing psychologist in relationships and lifestyle issues for over 20 years. She offers teleseminars and is co-author of Marriage Magic! Find It, Keep It, and Make it Last.




---
---
---
Leave a Comment