Insuring Your New Life
Acquiring things together means insuring your future together.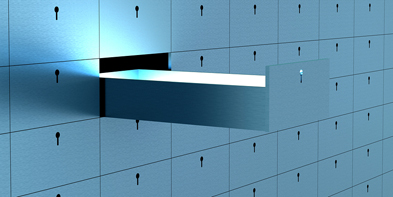 ---
In the rush of events that take place as a couple begins their new life together, insurance needs are probably not going to be top of mind. However, consider all the gifts that you received during the reception—the china, the silverware and even the toaster oven from Aunt Phyllis. More couples now live together before getting married, but if not, think about all the things you accumulated merging your two households into one. Unfortunately, if you were expecting your homeowners or renter's insurance policy to automatically protect all your treasures to the full extent of their value, you'd need to reconsider. The truth is that not all insurance polices are a perfect match for a new couple.

Many people are not clear what their insurance will cover, and they don't realize the importance of having the right insurance until they suffer losses. They are surprised to learn that their insurance doesn't always cover all their property for the full cost, especially the most valuable items. Some policies only provide a basic level of personal property coverage for high-valued items—often in the $200 to $2,500 range—for items such as jewelry, silverware and cash or checks. With these types of coverage limits, many valuable wedding gifts are underinsured, leaving new couples without adequate protection.

This doesn't have to be the case. For a greater level of coverage, insurance companies offer scheduled personal property endorsements (SPP), which may provide up to 100 percent of the value of an item for a small additional premium—often with no deductible. This option can be perfect for newlyweds who have just received a lot of valuable gifts.

If you opt for an endorsed policy, you should have your valuables professionally appraised and get a detailed description with the value in writing. With this information, your agent can help you determine if you need additional coverage. For items worth more than $2,500, you should have them appraised every few years, because markets and values can fluctuate, especially for jewelry, and you want to be sure you have adequate insurance coverage.

The most important thing to remember when selecting insurance is to get the insurance that best fits your needs. To help you choose a home insurance policy, consider the following questions:

What are the covered causes of loss? Find out what causes of loss are covered by the policy—fire, theft, hurricane—and what your responsibilities are for deductibles.

Can I get guaranteed replacement cost? Find out if the insurer offers guaranteed replacement cost, which will ensure that your home is repaired or replaced after a loss, regardless if your coverage limits are inadequate.

What about inflation? It's important to make certain that you have enough coverage for your property to keep pace with inflation. Look for a company that offers "inflation guard," which raises the coverage limit, and the premium, along with the market.

Do I want to settle claims based on actual cash value or replacement cost? With most insurers, you'll get the actual cash value for personal possessions, which accounts for depreciation. However, some insurers have policies that pay replacement cost for personal items, regardless of depreciation, which means you can replace your possessions at today's cost.

Keep these questions in mind when evaluating policies and features to make sure you buy appropriate coverage for your new family. If you haven't already, you should immediately take time to create a personal property inventory. If you suffer a loss, you'd want a list of all your possessions handy to make the claim process easier and make sure you don't forget to make a claim for any of them.

I recommend completing a personal property inventory and leaving it at a safe place outside the home—with a friend or in a safety deposit box. In the case of a fire or a disaster, you'd want to have a copy safely stored outside your home.

Erin Plaziak is a director of product development at MetLife Auto & Home. Plaziak has more than 15 years experience in the insurance industry.


---
---
---
Leave a Comment