Home Insurance Basics
5 Questions to ask when getting insurance for your home.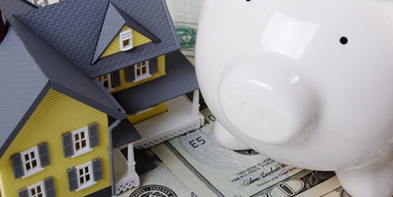 ---
Getting married doesn't just mean a possible change in your last name—it also may mean a change in your address. As you merge your individual lives together and begin to plan for your future, that third floor apartment may begin to look a bit cramped, which can lead to the purchase of a new house or condo.

With this address change it's important to keep in mind the need to properly insure your new investment. Millions of homes across America are damaged each year—from fire, lightning, hurricane or hail—and many homeowners are stunned to discover that their home insurance does not cover everything they anticipated. According to a MetLife Auto & Home survey, more than seven out of 10 Americans with home insurance mistakenly believe that their insurance carrier would pay for the full cost to rebuild from a catastrophic loss and reimburse the full cost to replace personal belongings. However, this is often not the case. Coverage gaps could lead to significant out-of- pocket expenses in the event the worst occurs. That's why it is important to review your needs with your insurance advisor before purchasing your policy.

Consider the following:

* What's covered? Ask your agent what your policy will cover—and what it will not. Determine in advance what your expected out-of-pocket responsibility will be in the event of a loss.

* Does the insurer offer "guaranteed replacement cost" coverage for the home? This coverage provides peace of mind that your house will be repaired or replaced, even if that cost exceeds your coverage limit. Most insurance companies place a limit on replacement cost coverage. Ask your agent if you are protected for the full replacement cost or if there is a limit.

* Is an inflation factor built into the policy? Look for a company that offers an "inflation guard"—every year, your amount of insurance will automatically increase to keep up with home repair inflation in your area.

* Does the insurer offer replacement cost coverage for contents? Standard insurance policies will cover a home's contents for "actual cash value," which means that the older the age of the contents, the less your personal property would be worth. For an additional premium, however, you can get "replacement cost" coverage for your contents from certain insurance companies. Again, ask your agent for more information.

* In the event of a loss, can the insurer guarantee the work performed? Many insurers have developed a familiarity with local contractors, and can offer guarantees that reputable, licensed service providers will stand behind as necessary property repairs—some for as long as you own the dwelling.

Finally, be flexible. One size does not fit all. The insurance needs for a brand new home are different from those of a Victorian; just as insurance needs for one family likely differ from the family next door. Talk to your agent and select the level of coverage you need, including additional coverage for important items, such as jewelry or computers, as well as Personal Liability insurance, which protects your assets in the event you are sued for negligence. By asking questions before the loss, you can secure a more complete policy and better protection for your new family.

Erin Plaziak is a director of product development at MetLife Auto & Home. Plaziak has more than 15 years experience in the insurance industry. MetLife Auto & Home is a brand of Metropolitan Property and Casualty Insurance Company and its affiliates, Warwick, RI.


---
---
---
Leave a Comment