Surviving the Economic Crisis Together
How couples can stay on top during the rough road ahead.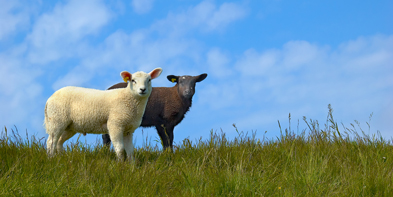 ---
It has been a difficult couple of months in the markets, and slowly we all are starting to feel the troubles closer to home. This economic crunch could have dire consequences in a marriage if you and your spouse are not comfortable talking about money and if you aren't quite on the same financial page.

Here are a few tips to help keep your marriage from needing its own rescue plan during our current financial crisis.

Remember: You Are A Team
There is no place for blame in your financial relationship. A lot could happen over the next several months—further hits to your retirement accounts, job loss, further devaluation of your home, etc. Whatever happens, you must keep in mind that it is not you or your spouse's fault. Try to have empathy for each other and work together to come up with solutions to your problems as they arise.

Create A Plan
Always, but especially during uncertain economic times such as these, it helps to have a financial plan. You and your spouse should seek out and meet with a financial planner that you can trust to help create a plan that helps you work together toward common goals and shared values. Times may continue to be tough, but with a well-rounded, comprehensive financial plan in place, you will find the bumps along the road a little easier to stomach!

Start Saving
It makes sense to have a decent-sized emergency fund to help you through any tough times. Agree on an amount of savings that would make the two of you feel secure. Determine the total amount of your essential monthly expenses and then multiply that amount by 3, 6 or even 12. This number is the amount of savings for which you should aim. Once you have chosen how much to save, work together to save this amount as quickly as possible. If you don't watch much television, perhaps you could decrease the amount you spend on cable TV. If you both have cell phones, maybe you don't need a home phone. Once you have set aside an appropriate emergency fund, you should both rest a little easier!

Don't Obsess Over the News or Your Portfolio
These days, there is no shortage of negative economic news around. It is easy to get sucked in if you don't make a conscious effort to limit your exposure. Times are tough, but many news organizations would have us believe that these are the end of times! Remember that for many it is their job to over-sensationalize so limit the time you spend watching the news. Also, make a pact that you won't act impulsively or out of fear when it comes to your financial life. Work together and stick to your financial plan in good times and in bad.

Keep Your Romance Alive
Counter all the financial stress by intentionally keeping the romance alive in your marriage. Romance does not need to be expensive. Rather than going out to an expensive dinner, cook a nice dinner at home together and then eat it by candlelight. As the holidays approach, take a walk together through your town to enjoy all the decorations and lights and then stop in a local café for some hot cocoa. Rent your favorite classic movie and curl up on the sofa together. It is smart to keep the romance alive when financial stress is all around you.

Lisa J.B. Peterson is the founder and president of Lantern Financial, LLC. (www.lantern-financial.com), a comprehensive, fee-only financial planning firm located in downtown Boston. Lantern specializes in helping clients in such areas as debt and cash flow management, investment, insurance, tax, retirement and estate planning. Additionally, Lantern Financial recently launched Harmoney, a service helping engaged couples communicate more effectively about money and navigate their pre-marital as well as marital financial lives.


---
---
---
Leave a Comment