Keeping Intimacy In Your Marriage
6 Tips that are easy to implement to regain intimacy in your marriage.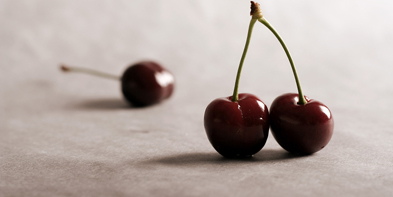 ---
Couples often lose their passion over the years for a variety of reasons, such as financial pressures, the stress of raising children and lack of communication. Often times, couples take their significant other for granted due to their busy and hectic schedules. Husbands and wives tend to forget that their relationship needs regular attention and maintenance. Here are six tips to bring intimacy back into your relationship.

How to Bring Zest Back Into Your Marriage:
1. No one ever said marriage is easy, and many of us forget that once you commit to a relationship, you must be dedicated to it. A marriage is similar to many aspects of life that take effort and time. Just like an accomplished student puts in the extra work to achieve an A in class or a post-graduate hones their skills to be the top in their field, everyone should strive to "master" the skills required to have a good relationship. You can start by committing to changing negative behaviors, especially those which result from falling into a comfortable routine. Although difficult at first, it is worth the reward in the long run to have a stronger and more open marriage.

2. There was a reverend in Texas who recently challenged married parishioners to have sex every day for seven days straight. This is a wonderful way to light a fire under couples that have let intimacy fall to the wayside. Keep in mind, Iím not saying that you have to have sex every day, but making a conscious effort to set specific date nights is a wonderful way to keep the fire going. Also, making sure your date nights are without distraction will better allow you and your spouse to enjoy one anotheróso turn off the TV and cell phone!

3. I have a good friend who confided that with three children she and her husband never have the privacy they prefer, so every morning they took a shower with one another to create an intimate space. They understood how important it is to make time to have intimacy and closeness with one another, even if it meant getting up earlier and thinking of creative ways to do it.

4. You and your partner should both write down five things that she or he used to do that you miss about one another. For example, you could write down, "I always like it when you come home from work and surprise me with a kiss" (as opposed to the habit he may have now, such as throwing his coat on the couch and going straight for the remote). Exchange each otherís wish lists and make an effort to fulfill them. No wish is too big or small; even the little things count, like showing appreciation by thanking your spouse for cooking dinner!

5. Spice things up with thoughtful surprises. Instead of going out, hire a babysitter and plan a nice evening at home. Low on cash? There are plenty of caring ways to be romantic, including leaving an unexpected love note in your partnerís car or on their pillow.

6. Be affectionate in front of your children. Showing your children that you are warm and loving with one another is the best gift you can give them. This sets an example for your sons and daughters for how they should behave in their future relationships and demonstrates a healthy balance.

Patty Brisben, is the CEO and Founder of Pure Romance www.pureromance.com. For more than two decades, Patty has been educating and empowering women all over the country about sexual health and relationship enhancement. Today, Patty speaks, lectures and writes about a wide range of issues such as boosting sexual confidence, discovering self-empowerment through sexual awareness, and learning how to put a spark back into lifeless relationships. Drawing from extensive research in the industry and using her warm and engaging personality, Patty has become a noted expert in the fields of intimacy and relationships. Patty has been quoted in several magazines including Self, Women's Health, Glamour, Redbook, Men's Health, Details, US Weekly, In Touch and Life & Style.


---
---
---
Leave a Comment